Where to See 4th of July Fireworks in Los Angeles 2022: The Ultimate LA Fireworks Guide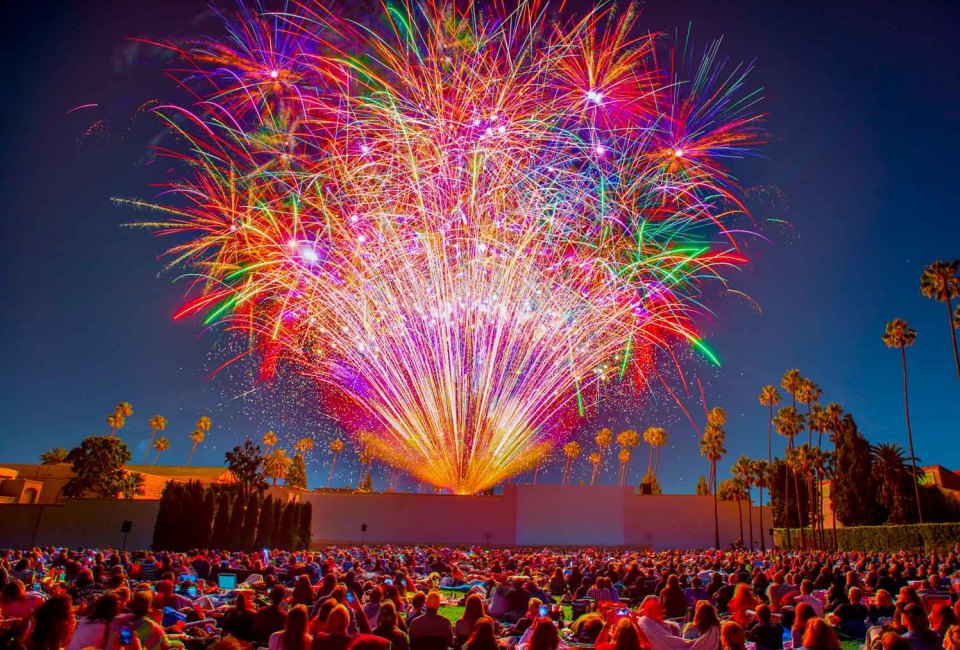 6/12/22
- By
Toby B
*** This article is currently getting a 2023 update. Check back soon!
"Oh say can you see" the 4th of July fireworks in the Los Angeles? The annual and epic patriotic party is almost here.Whether you party late into the night at Grand Park, lug some camping chairs to a local mall parking lot, or turn up the sound machines and hope the baby stays asleep, it helps to know exactly where to find all the Fourth of July fireworks near Los Angeles. We also have the scoop on awesome July 4th parades, fun festivals, and incredible 4th of July cruises and boat rides.
Grab a blanket and picnic and head out to one of these amazing Fourth of July fireworks shows near you. Plus, you can celebrate at home with 4th of July desserts, Independence Day crafts, and more from our list of the Best At-Home Fourth of July Activities for Kids.
Be sure to check back here (and our calendar of events) as Independence Day approaches — we'll keep adding more right up to Independence Day.
Due to the fact that July 4th is on a Tuesday this year, some venues may opt for a fireworks show on the weekend leading up to the holiday. Make sure to check dates below (if there is no date listed, then the show is on July 4th.)
Enter to Win!