19 Best Things To Do on Long Island March 2023 with Kids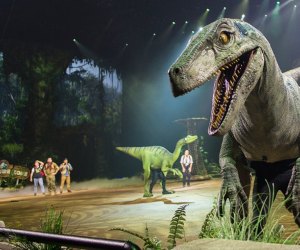 2/26/23
- By
Jaime Sumersille
From Mardi Gras to St. Patrick's Day and the arrival of spring, March is a great time to get out and enjoy Long Island.
In fact, March has a lion's share of activities for kids, including a number of Long Island St. Patrick's Day parades and events. Even egg hunts start to pop up this month!
The Jurassic World Live Tour stomps into the UBS Arena in mid-March, packing a prehistoric punch of family entertainment. And Beyond Van Gogh: The Immersive Experience opens its run at Westbury's Samanea Mall on March 17.
Find tons more activity ideas in our Spring Guide.
We're adding more events to our Family Activity Calendar every day, so don't forget to check it frequently.