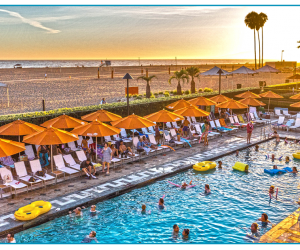 40 Ways To Keep Summer Going in Los Angeles after School Begins
Whether you're relieved by the quiet or disturbed by the abrupt ending, most LA families are using those three little words (back to school) a whole lot earlier these days. Of course, dropping our kids off at school doesn't change the weather; there might be no child left behind at the beach, but it's still summer until close to Halloween. So if your family is not yet ready for summer to end, pick a few items off our End of Summer Bucket List and go have some fun while the sun still shines!
And, of course, you can keep the summer alive all year long in sunny SoCal with ideas from our summer guide posts!

Originally published August 14, 2012.