School Start & End Dates: 2019-2020 Academic Year Calendars for LA County Schools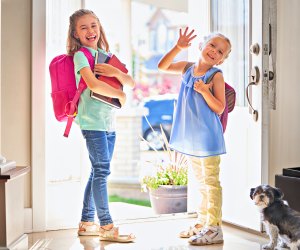 NOTE: California public schools are performing distance learning due to the COVID-19 outbreak. Whether they will open again or resort to summer school is up in the air. Below is the 2019-2002 LAUSD school calendar. Or click if you are looking for the 2020-2021 LAUSD school calendars.
Summer vacation ain't what it used to be. The majority of SoCal school districts now opt for an August start date, with vanishingly few stragglers sticking with the old-school, post-Labor Day start. And beware assuming that school starts and finishes roughly when it did last year, because schedules seem to change all the time. 2020 is a leap year, and that extra day may impact the school calendar as well.
This year Alhambra is first out of the gate, leading the back-to-school race with a pool-party-pooper start date of August 9; but in a radical change of course, Torrance goes from last man standing to a late August start. Hermosa Beach is now the only district on our list with a September start date, with classes beginning on September 5.
Wondering where your district fits in, and how much time you have left for these 50 Free Things To Do in Summer? Bookmark our list below with start and finish dates for the 2019-2020 school year all over LA County. And if what you read makes you wonder about what other school options are available to you, maybe our school guide can help.