Summer Reading Challenges for Kids: Earn Prizes for Reading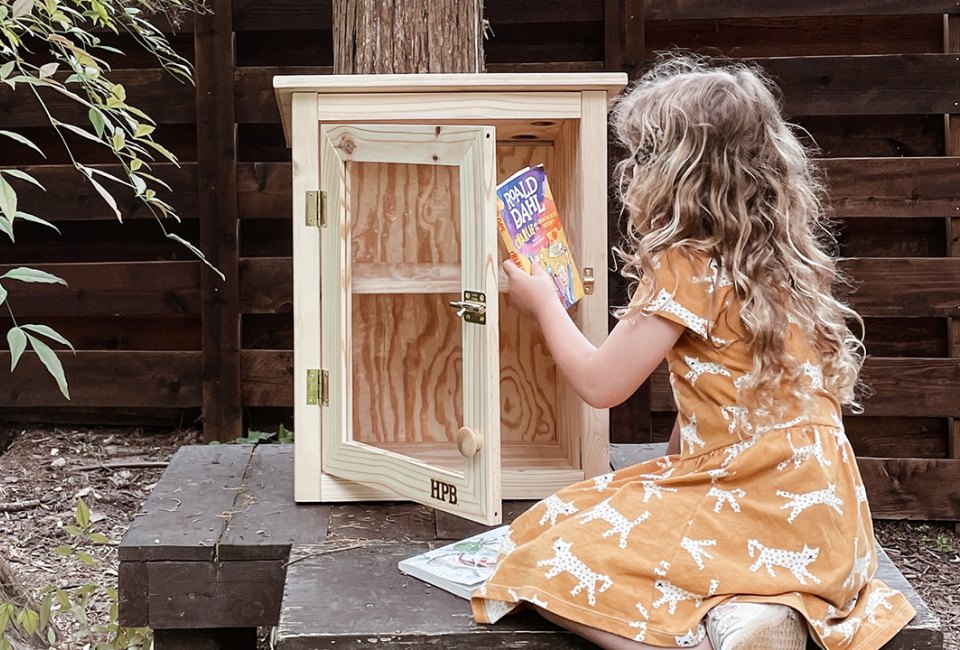 6/1/23
- By
Lisa Mancuso
As the school year winds down, many parents start to worry about the dreaded summer slide, or learning loss that can happen over summer break. The good news is, there are so many fun ways to keep kids learning and reading over the summer. One way is to take part in a summer reading challenge.
Summer reading challenges are a fun and engaging way to incentivize kids to read by offering them rewards like free books, pizza, movie tickets, and more. We've rounded up eight national summer reading challenges offered by bookstore chains, libraries, and companies. Don't forget to check for any local summer reading challenges sponsored by local businesses, sports teams, and libraries as well.
Need some book suggestions for your child's summer reading list 2023? Check out our lists of 100 kids' books every child should read before they grow up, children's books about women leaders, kids' books about race and social justice, and LGBTQ books for kids. Happy reading!
Eight National Summer Reading Challenges for Kids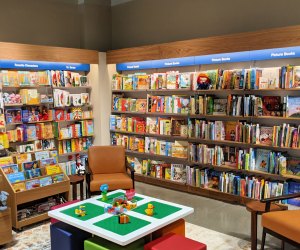 After kids read eight books, they'll get to pick out a free one at Barnes & Noble. Photo courtesy of Barnes & Noble
July & August, 2023
In this summer reading challenge, children in grades 1 through 6 can read any eight books of their choice and record them in their B&N Summer Reading Journal. Then they can bring their completed journal to any Barnes & Noble location and pick out a free book from a special display. There are 11 books available for grades 1 and 2, 12 for grades 3 and 4, and 12 for grades 5 and 6. The selection includes popular books like Ivy & Bean for the youngest readers, The Magician's Elephant for third- and fourth-graders, and Anne of Green Gables for the oldest readers.
June – August, 2023
This popular, parent-led summer reading challenge has been around for years. Parents can enroll their kids online and keep track of their reading throughout the summer. When a child meets their reading goal, they'll receive a certificate for a free personal pan pizza via email. Participants will also receive weekly activities and book recommendations. Readers can earn one free pizza per month in June, July, and August!
Through July 31, 2023
Sponsored by national bookstore chain Half Price Books, this summer reading challenge is open to kids of all ages, from newborns and toddlers (parents are welcome to read to their little ones) to tween and teens. It features an online reading log where kids can track their reading, download printable activity forms, and more. Those who live near a Half Price Books can also earn $5 Bookworm Bucks and other in-store rewards to spend on anything.
June 9 – August 18, 2023
Every Friday, middle and high school students are invited to write about something published on nytimes.com that they read and found interesting. From articles and essays to photos and videos, no format or subject is off-limits. Each Tuesday, the editors will publish their favorite responses. While the only reward here is bragging rights for those students who get published, it's pretty impressive and would look great on a college application!
May 4 — September 7, 2023
Kids are encouraged to read books and stories online and track their summer reading through Home Base (parents can create a free account), where they'll have access to select e-books (but can read any books they want). Through the program, kids can connect with other readers, authors, editors, illustrators, and more and earn virtual items and tokens. Plus, the more books kids read, the better chance they have of helping to unlock a donation of 100,000 Scholastic print books to be distributed to underserved kids through Save the Children.
All year long
If the thought of more books isn't enough of an incentive to get your kids to read, perhaps some free play points at Chuck E. Cheese will do the trick! This reading rewards calendar can be downloaded and printed every two weeks. Just mark each day that your child has read (you can set the time limit!) and bring it to your local Chuck E. Cheese to redeem for 10 free play points with any food purchase. Do it as many times as you'd like; kids may get a kick out of knowing that the more they read, the more play points they can earn.
Wednesdays in July
Kids earn a free movie ticket to select children's films every Wednesday in July when they present a book report to any participating Showcase Cinemas box office. A total of 15 participating theaters include seven in Massachusetts, six in New York, one in Ohio, and one in Rhode Island. Tickets must be reserved in advance online, and seating is limited. Parents, guardians, and kids under six who are accompanying the child also receive free admission. In past years an interactive, pre-recorded storytime episode aired before the movie, and some locations also held a weekly prize drawing.
All summer
Kids can read any four books from this national bookstore chain's Summer Reading Adventure section online or in-store and write about them in their logbook. Then, they can bring the completed logbook to any Books-A-Million store and receive a free water bottle.
Click Here to Sign Up!
i