5 Secrets of the Woolworth Building and New Public Tours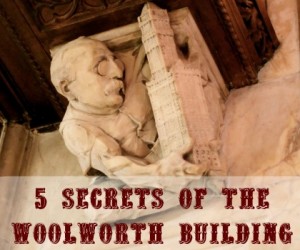 For years the Woolworth Building, located in the Financial District, has been off-limits to visitors, allowing only the lucky few who scored tickets to the annual Open House New York festival to gain entry. Now, finally, anyone can take a tour of the famous skyscraper built by five-and-dime magnate, Frank W. Woolworth. Although the sign outside still says "no visitors allowed," official tours are offered regularly, giving a glimpse into the lobby and lower level of what was once the tallest high-rise in the world. On the tour, guests hear fascinating bits of trivia and history about the Woolworth Building and old New York. Here are just a few of the gems my family and I learned from our guide.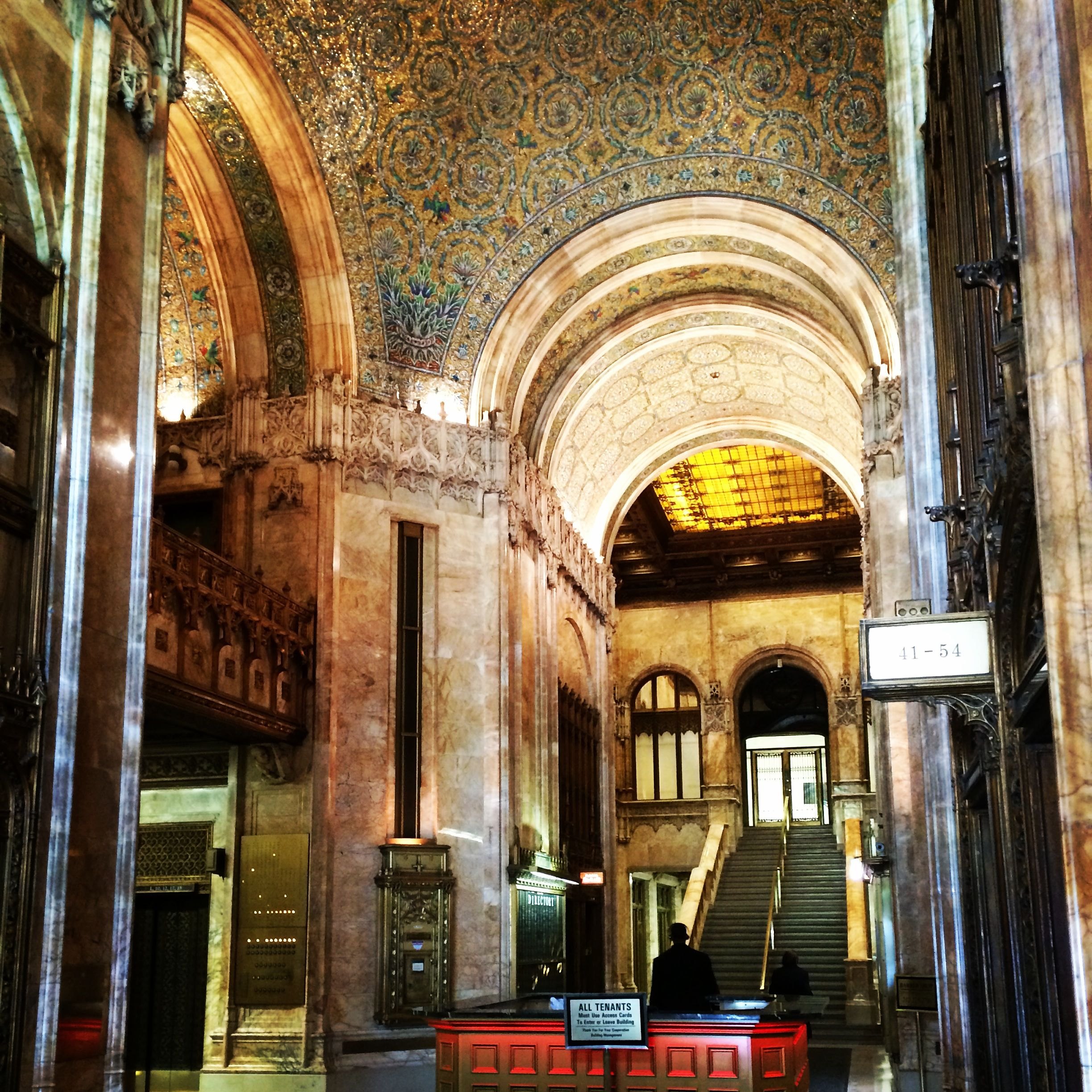 1. Electricity? Just a fad. When the Woolworth Building was constructed in 1913, people weren't sure if electricity was just a passing fad or here to stay, so the entire skyscraper was fitted for gas lighting—just in case. You can still see the fittings in the lobby.
2. Superstitions and salamanders. If you've got an eagle eye, you'll spot salamanders incorporated into the designs throughout the building. At the turn of the 20th century, fires were a huge hazard. Salamanders were thought to be fireproof so their motif was used as a good luck charm to ward off blazes.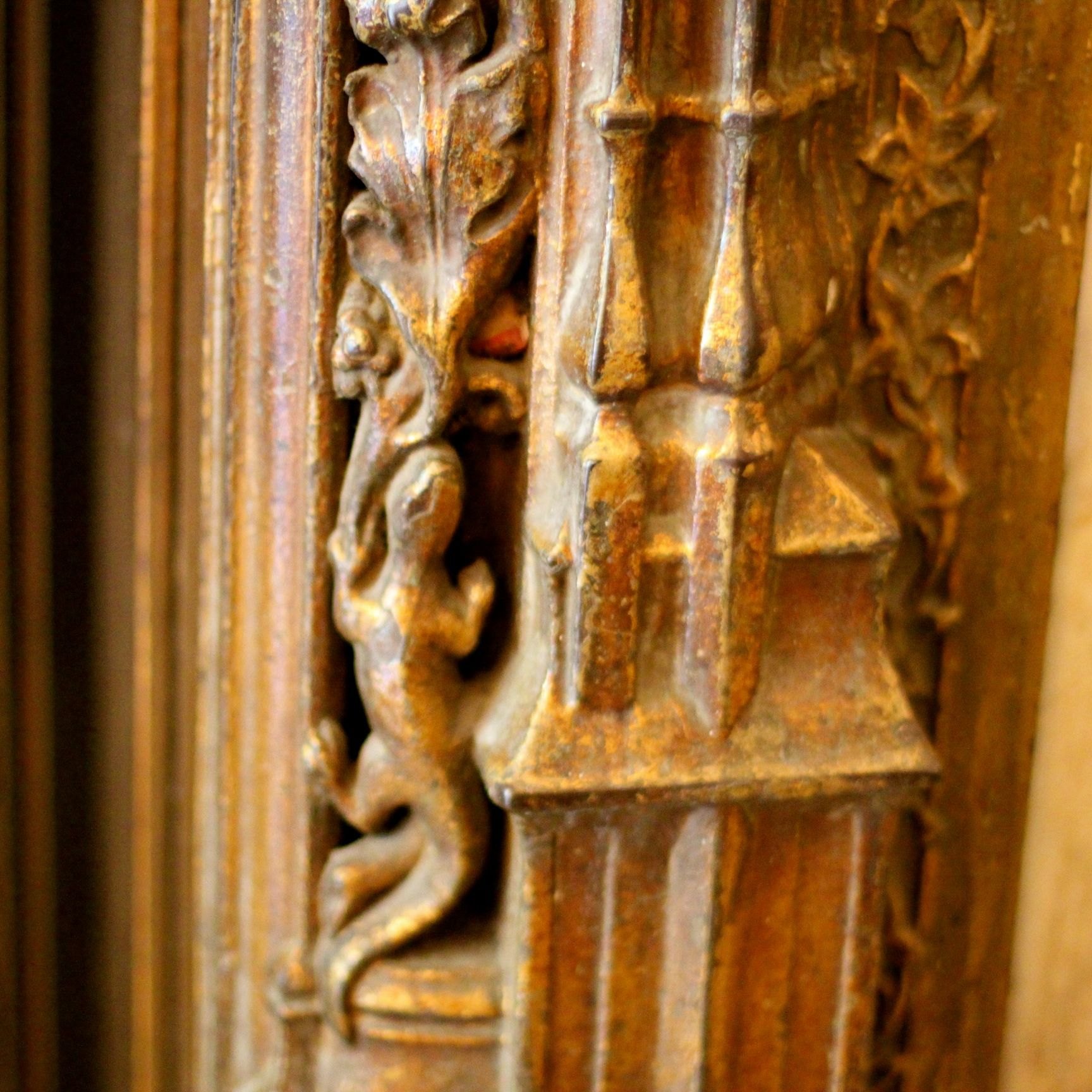 3. Gold with the wind. The top of the building was originally covered in gold leaf. Within months, however, the gold just blew off the building. Whoops!
4. Up in smoke. Mr. Woolworth had a lot of grand ideas that were never realized. For instance, he wanted a skywriter in the tower who would pen his name in smoke letters. But when he said he wanted a statue of himself in the lobby, his architect told him that was too self-aggrandizing. I guess you have to draw the line somewhere.
5. A pretty penny. There has never been a mortgage on the Woolworth Building. It cost $13 million dollars to build and was paid for in cash. In today's dollars that would be about $310 million! That's a lot of nickels and dimes.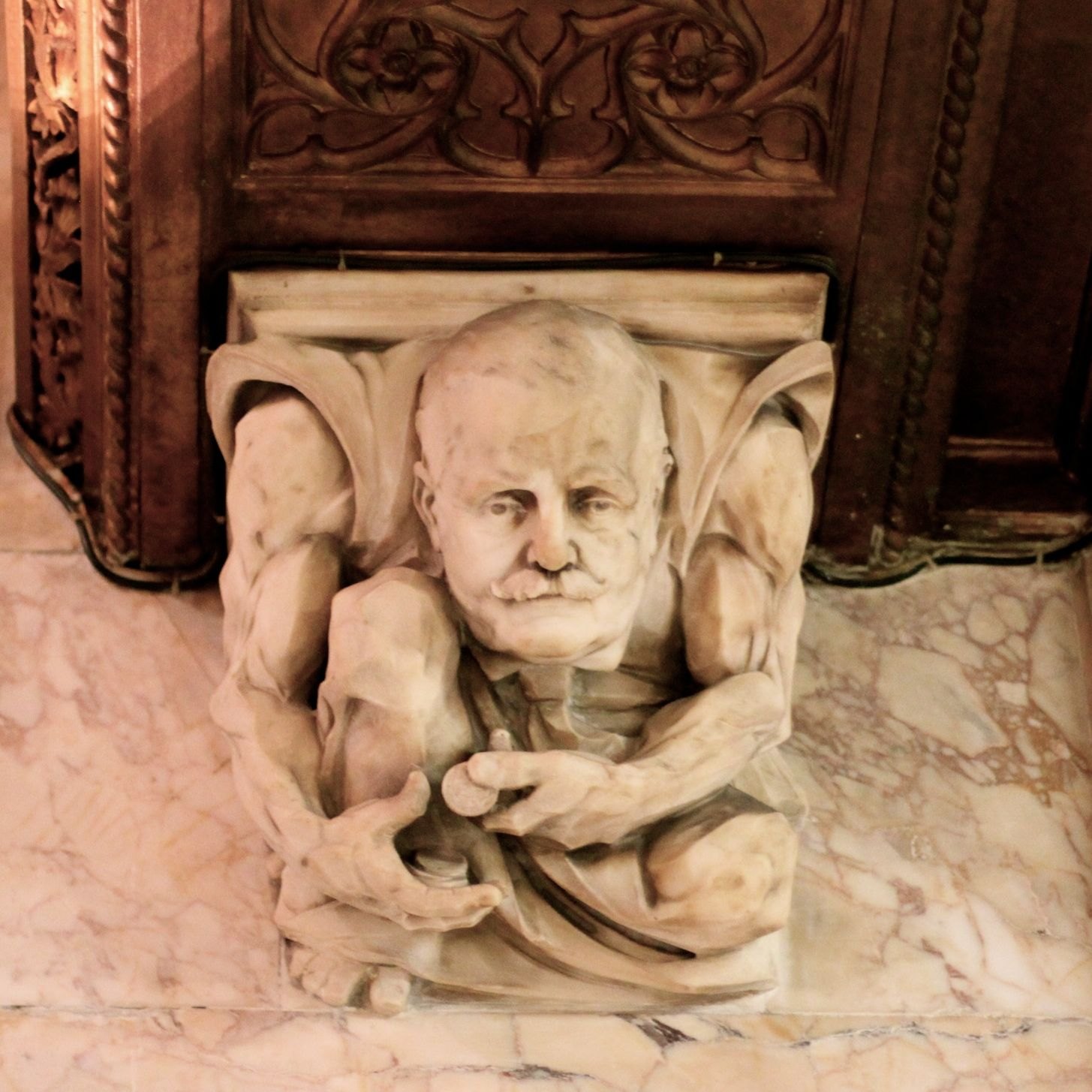 Grotesque of Frank Woolworth depicts him counting his nickels.
Are the tours kid-friendly? The lobby of an office building, even a spectacular one, isn't exactly a child's dream of a good time, but my 11 year old son liked seeing all the grotesques carved into the skyscraper. I gave him my camera to take photos and he did listen to the tour guide. We chose the shortest tour, which at 30 minutes was relatively painless—even for an unenthusiastic kid. He's not begging to go again and again, but overall we enjoyed learning about the building and its history, and seeing all the fabulous decorations. A child with an interest in history or architecture would probably really like it. Be aware that there are no public restrooms and no seating, which means you'll be standing for the entire tour.
Woolworth Tours says children under age 10 are not permitted on tours, but if you have a well-behaved child who's dying to go, exceptions may be made. Sign up for tours at Woolworth Tours. Preregistration is required; no walk-ins permitted. Prices start at $20 for the 30-minute tour. Other tours are also available.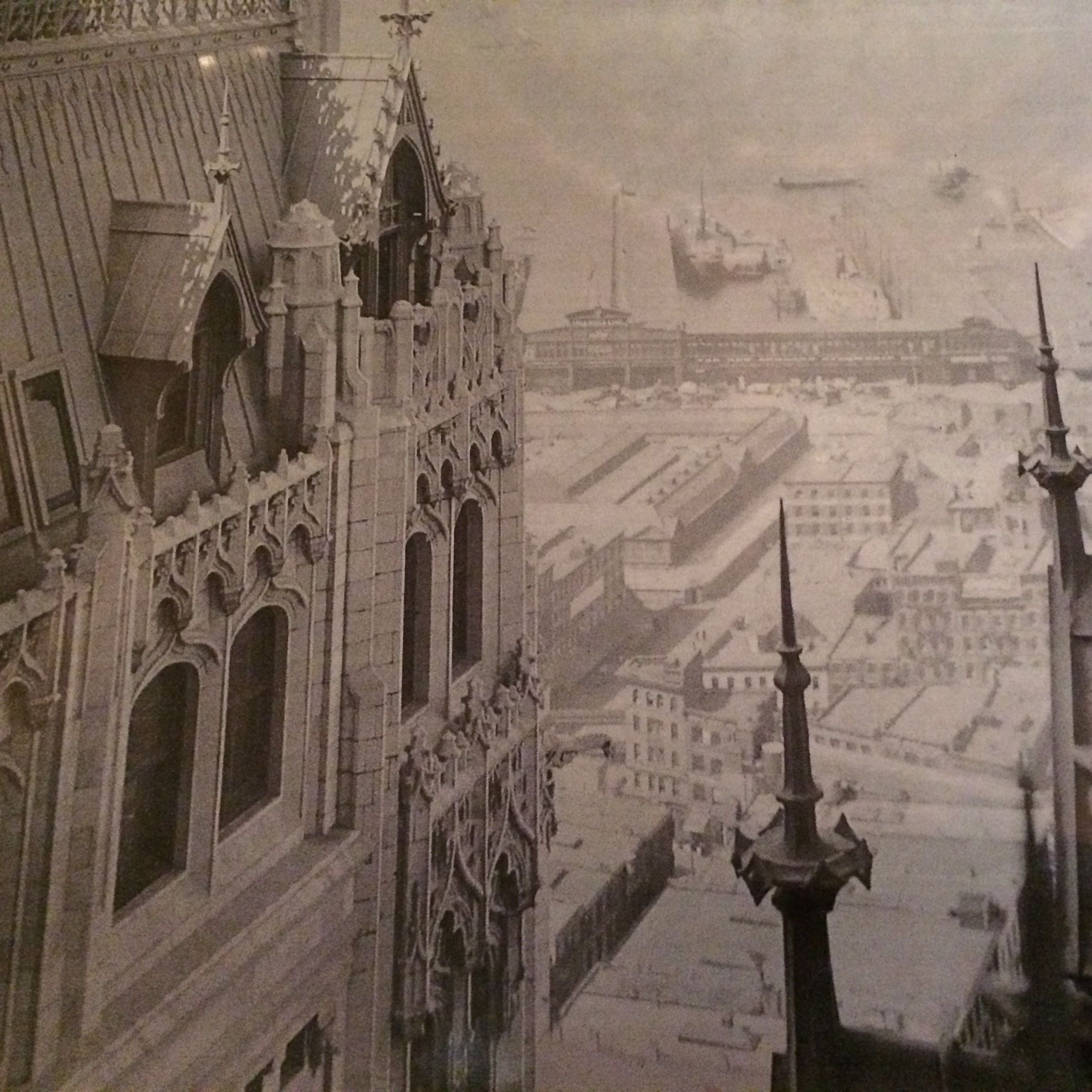 A historic photo shows how close the tower was to the river back then.