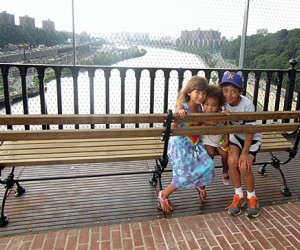 10 New NYC Destinations to Check Out with Kids This Summer
New York City is brimming with things to see and explore with kids, from world-class museums to the great outdoors. No wonder our town is called the city that never sleeps! And yet sometimes you fall into a rut, visiting the same old favorites over and over, never leaving your comfort zone.

Well, it's time to break that habit. We've rounded up 10 new-to-NYC destinations that are worth putting on your family's summer fun bucket list. Get ready to trade the familiar for the fresh!
The High Bridge – Washington Heights & the Bronx
My family and I are frequent visitors to the High Line so I was excited to hear another elevated promenade was opening closer to my home. The High Bridge, NYC's oldest standing bridge, was originally part of the Croton Aqueduct system before being turned into a pedestrian promenade. But it fell into disrepair and was closed to the public for the last 40 years—until now! Connecting Washington Heights and the Highbridge section of the Bronx, the bridge reopened last month and will celebrate its rebirth with a free outdoor festival on Saturday, July 25. The walkway isn't as long or as trendy as the High Line, but it does offer stunning views of the Harlem River, and strolling through its namesake Highbridge Park makes you forget you're in the city. To access the bridge, enter Highbridge Park at Amsterdam Avenue and 172nd Street, walk past the water tower of the same name and head down the steep staircase. For wheelchair or stroller access, there is a ramp at 167th Street and Edgecombe Avenue. Entering from the Bronx? That access point is at 170th Street and University Avenue.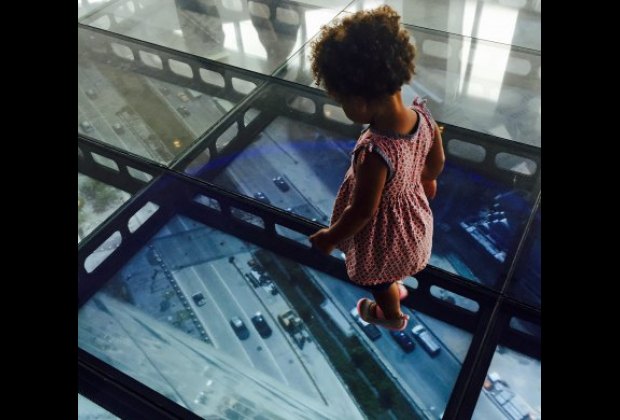 One World's Sky Portal

One World Observatory – Financial District
The Freedom Tower debuted this amazing new attraction in May and my daughter and I loved it! Although you can enjoy breathtaking views from other skyscrapers, this indoor observatory distinguishes itself with some pretty cool technology. My daring toddler's favorite feature was the Sky Portal, which makes you feel as though you're standing 101 stories above the street. If you want to make a day of exploring the area, the 9/11 Memorial Museum is still pretty new, and we've got tips for visiting with kids.

Woolworth Building – Financial District
After you've checked out the city's newest skyscraper, visit one of its oldest. This NYC landmark was completed in 1913 but was long closed to visitors; however guided tours of its spectacular lobby are now bring offered. Discover some of the secrets of this old-school New York gem and gawk at its beautiful architecture. Tours are for ages 10 and up and only include the lobby (so no sky-high views).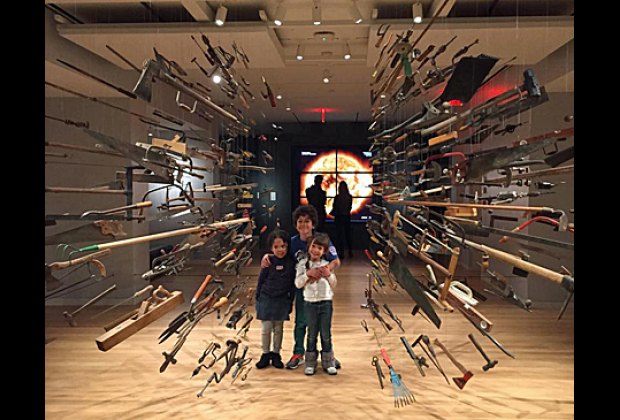 The "Controller of the Universe" sculpture at Cooper Hewitt

Cooper Hewitt – Upper East Side
The Cooper Hewitt reopened last December after a three-year renovation. In addition to expanded gallery space, the design museum also debuted some new tech gadgets to make visits more interactive. When I went with my children, they were awed by the touch-screen tables, which can best be described as super-oversize iPads. Here, visitors can explore the digital collection and be inspired to draw their own creations. That said, the coolest new attraction is the digital Pen, which works like a memory stick, recording and syncing everything you do to a URL that's exclusive to your ticket so you can continue your virtual design adventures at home. The museum is also offering a brand-new Design Camp as well as free programs for all ages, including grown-ups!

Indoor Extreme Sports – Staten Island
The longtime Queens laser tag and paintball hot spot opened a second location on Staten Island. Various iterations of laser tag, archery tag and mess-free paintball are all on offer. The one downside: drop-ins are tough since you need a group to play. If you're just looking to do a family game, try laser tag at Bowlmor Chelsea Piers, which also recently opened.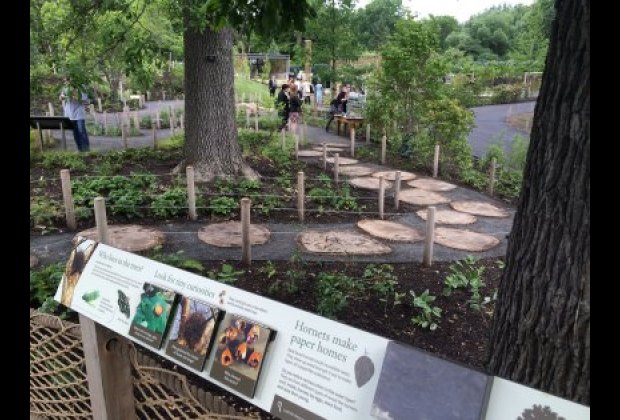 The Brooklyn Botanic Garden's new Discovery Garden has plenty of space to explore.

Discovery Garden at the Brooklyn Botanic Garden – Crown Heights
In June, the Brooklyn Botanic Garden debuted its expanded Discovery Garden with a focus on hands-on exploration. Kids can roll up their sleeves to dig, plant and harvest. It's easy to forget you're in the midst of a concrete jungle with meadow, marshland and woodland habitats to explore.

Children's Zoo at the Bronx Zoo – Bronx Park
After a thoughtful renovation, the iconic Children's Zoo at the Bronx Zoo reopened in May with new residents including a giant anteater, a Linne's two-toed sloth and a pudú, aka the world's smallest deer. The exhibit has maintained its easy walking path, lovable tree house, prairie dog holes and other play features. The infographics have all received a facelift with help from author and artist Brendan Wenzel.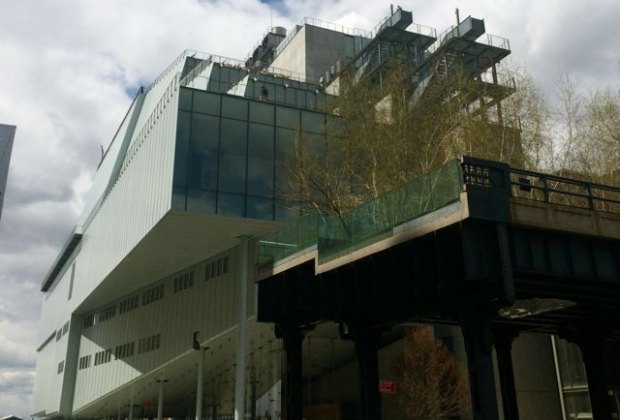 The exterior of the Whitney Museum of American Art beckons visitors to come and explore.

Whitney Museum of American Art – Meatpacking District
Towering above the High Line, the Whitney's new location is a work of art in itself. Family programs abound (all included in the price of admission), and the galleries are organized with a diverse mix of media so you'll find prints, sculptures and paintings side by side—perfect for engaging short attention spans. The outdoor terraces provide stunning views of the art and the city beyond.

Recess d.u.m.b.o. – Dumbo
When you need to escape the heat, head indoors to this brand-new Brooklyn play space. Its aesthetic reflects the artsy, upscale neighborhood it calls home, with custom-built structures aimed at children ages 6 months to 6 years. In addition to drop-in play, you can also take advantage of Recess' class offerings or book a birthday party. If you live in Queens, considering checking out the revamped Raising Astoria, which reopened in April with more room to romp.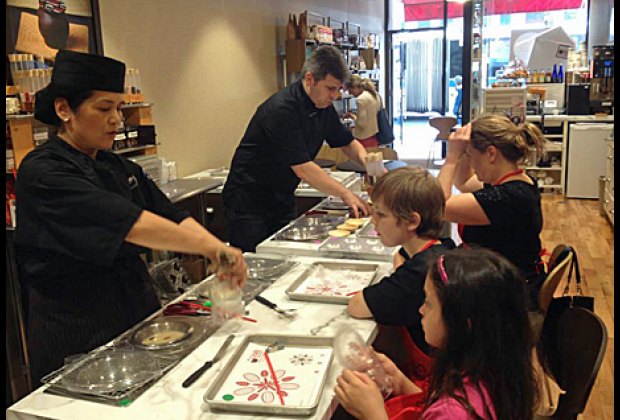 Crafting tasty creations at Voilà Chocolat.

Voilà Chocolat & Nutella Bar – Upper West Side & Flatiron
What's summer without sweet treats? At the recently opened Voilà Chocolat you can make your own tasty creations during drop-in sessions. If you're less into labor, head to Eataly to try its new full-service Nutella Bar, which offers everything from Nutella espresso to Nutella gelato.

Need more seasonal inspiration? We've got plenty of suggestions in our Summer Fun Guide and our Water Fun Guide.