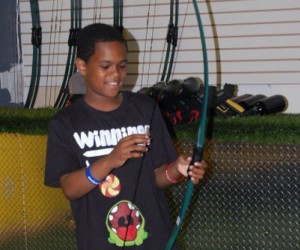 Indoor Extreme Sports Paintball and Laser Tag Opens on Staten Island
My 11-year-old son and his friend were thrilled when I told them that the popular Indoor Extreme Sports Paintball & Laser Tag center in Queens recently opened a location on Staten Island. They couldn't wait to visit. Our trip ended up falling on a hot and muggy day, which was perfectly timed because we got to escape the humidity. That said, after a few exciting games of laser tag, we all ended up rather sweaty and exhausted anyway. But it was so worth it!
The friendly staff greeted us when we first arrived, and helped us get situated with waivers and gear for the various games. Before we hit the laser tag arena, though, we took a tour of the awesome space that includes Paintball Reball (reusable, synthetic, paint-less balls), Black Ops Laser Tag, Zombie Laser Tag, Arena Laser Tag and ArcheryTag center.
Next, we got our adrenaline pumping with two exciting games of laser tag in the Arena. The instructors were super helpful and gave pointers throughout the entire experience. They acted as referees and reenforced the rules during the game without getting in our way. It was as if we were inside of a video game!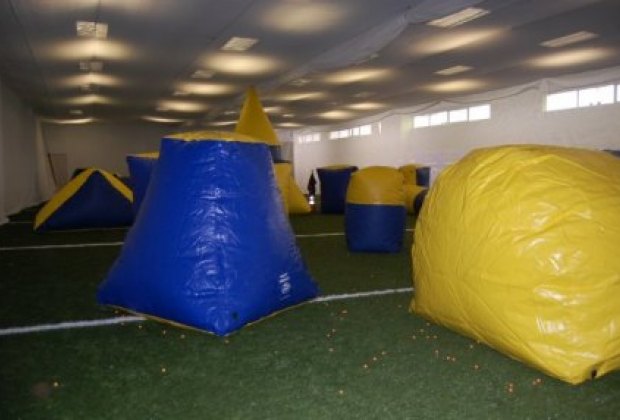 ArcheryTag and Paintball Center.
The boys also loved the paintball experience. And while it's never been a favorite of mine, the one at Indoor Extreme Sports is unique because you won't get dirty with these paintballs. It was a mess-free experience, which I appreciated!
Indoor Extreme Sports is a great place for indoor play, especially during bad weather days. It's nice to be able to get the kids out of the house and share in a fun experience that the whole family can enjoy. We will be back! My son can't wait to check out the outdoor laser tag center that's coming soon to this location.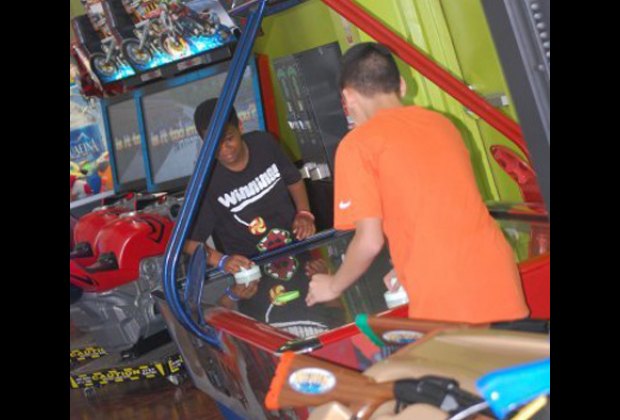 Fun in the arcade!
Things to Know Before You Go
Get a group together. Each game has a minimum number of players. Don't have enough people? Call 718-361-9152 and the owners will see if they can pair you with another group.

Book in advance. You can't just show up and play. Making a reservation is a must as the place is often completely booked up with parties.
Wear comfortable clothes and sneakers. You're going to be running around... a lot.

Fill out the waiver in advance online and print it out. Everyone needs a waiver to play.

Be prepared for sensory overload. This place can get crazy. There are teens running around and pop music cranked up to 11. But you know what? My son and his friend loved it all.
Indoor Extreme Sports is located right off the 440 Expressway on Staten Island at 501 Industry Road. There is ample parking available. The inside is very spacious and much larger than it appears from the outside. While the experiences and equipment are more suited for older kids, there is an arcade that includes quite a few games for children of all ages. Make sure to check the website for hours, directions and any special events. Prices range from $22-$44 per person, depending on how long you play and which activity you choose. You can host a birthday party here, too.
For more laser tag fun, check out these four other NYC arenas.