Eataly Italian Food Market near Madison Square Park, but is it Kid-Friendly?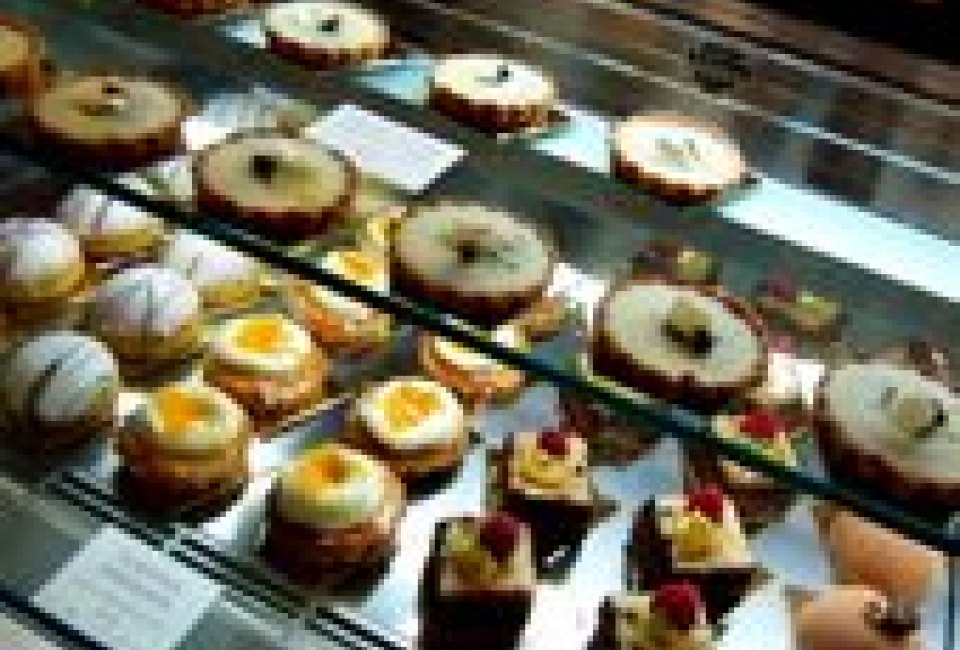 11/3/10
- By
Marcy
When I first heard that Eataly, the gigantic new emporium of enticing Italian edibles, would be recreated in the Flatiron District (the first one is in Turin) by uber-chef Mario Batali and a few of his big-name buddies, I figured the prices would be off the charts and the food would probably be too fancy schmancy for the younger set. To hear it described it certainly doesn't sound like a magnet for your munchkins, but think again. Eataly (which sounds like "Italy" as spoken by the heavily accented chef in Disney's Lady & The Tramp) is full of super snacks, sweet and savory, convenient lunch options, and plenty of tempting take home eats to boot.
What's more, because it's just across the street from the ever-popular Madison Square Park, it's a massively welcome kid-friendly alternative to the ridiculously long lines at nearby Shake Shack. Stroller-friendly and offering heavenly coffee for the grown-up set, you'll be pleased to know about this new addition to the neighborhood. Read on for the full scoop (or two, if you like gelato!).
The airy (if busy) food hall has a variety of marketplace counters and stands where you can purchase food. If you want to munch there, you'll find counter seats (and a few cafe tables if you're lucky) near the gelateria, Il Gelato di Eataly. Taller kids can take advantage of the high, stool-less tables for true blue Italian-style stand-up eating in the salumeria court space. Of course when weather permits your best bet is to cart your goodies across the street to enjoy in the park. There are also a number of sit-down eateries there but most are not really for the junior set.
Though indeed you could spend your whole paycheck at this joint if you wanted to, plenty of yummy options abound in the under-$10 range, and other options falling a bit north of that range are easily splitable among kids.
Even if you're not hungry it's worth a family visit to gaze at the beautifully displayed shelves of Italian pasta (in all varieties and shapes imaginable), imported jams, elegantly wrapped chocolates, and fragrant cheeses. Watching the fresh bread being made and seeing them make mozzarella from scratch is always fun, too.


Kid friendly take-away options at Eataly include the panini and sandwich stand (lovely ham and cheese pannini starting at $5.50), the incredibly tempting pastry and sweets counter (Tiramisu rocked!), and the bakery, where you get tomato-y foccaccia slabs (about $3), as well as freshly baked bread. Another choice is the carving table, Rosticceria, where you can request small portions of sliced hot turkey, roast beef, some pretty juicy looking rotisserie chicken, or whatever daily special they're making; better yet you can have them make a sandwich from any of their featured selections. There's also the "salumi" and cheese section where you nail fresh kid-sized mozzarella balls starting around $4 per container, hand-cured meats, or Italian salami, as much or as little as desired.

On the sweeter side there's the gelateria for genius gelatos and fresh fruit sorbets and don't miss the chocolate counter with its own adjacent confection shop, where you can also buy by-the-piece chocolates (the square striped truffles and caramels were killer). There are also prepared foods sections where you can nab take-home foods like Ronnybrook yogurt or milk, fresh fruit salads, dried pastas, jarred sauces and other quick, but healthy edibles, plus fresh local and organic vegetables.

Our only disappointment has been the pizzeria, Rossopomodoro at Eataly. Though service was friendly and quick once we were seated (after a 25 minute wait for a table during off hours), and though a high chair was whisked to us post-haste, we found the pizza ($9 per 6-slice pie) soggy and the tomato sauce overly sweet—overall, a big meh. If they were to improve the pizza, however, it would be a great kid-friendly addition for off-hour eating.
Perhaps Eataly doesn't offer the "best" local Italian goodies (nothing beats Di Palo's for mozzarella and prosciutto, for example), but where else can you find so many Italian delicacies under one roof and bring the kids along too? Our advice: go check it out with your hungry minions and mangia!

Eataly
200 5th Avenue, Manhattan
Marketplace open daily from 10am to 11pm
For specifics on hours by food stand click here