Kiddie City: Leimert Park's New Indoor Play Area for Young Kids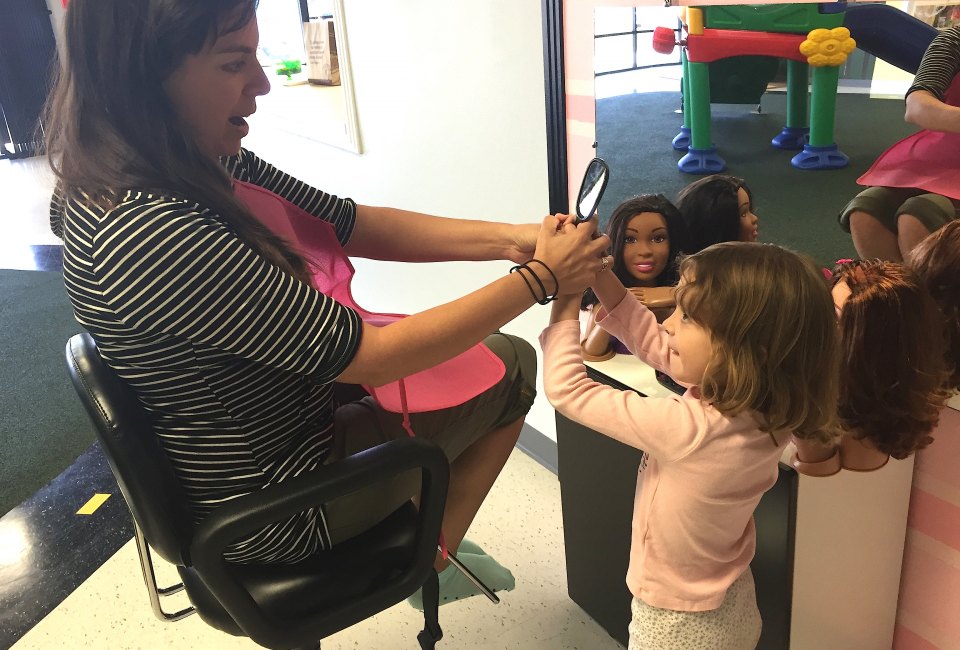 11/9/15
- By
Jennifer Cook Nice
Being a mom Downtown and in South LA is a different experience from parenting in, say, Pasadena or the Westside, where it seems like parents can bring their kids to a different indoor playspace or park every day of the week. Places to safely let little ones run free around DTLA are not so plentiful, which is why it's such big news having a brand new playspace open up in Leimert Park—especially one created by a local mom. Kiddie City, which opened its doors on Crenshaw Boulevard in September, is offering moms on this side of town a haven for physical activity, mental stimulation, and free Wi-Fi.
A children's indoor playground for crawlers through 7-year-olds, Kiddie City is a welcome addition to our neighborhood. It's family owned and run by Kerri Harper-Howie, a lawyer turned mother/business owner. Kiddie City's facility is clean, small, and in a wide open space set up as a miniature town, including a bakery, a house, a fire truck, a zoo, a park, and a salon and barber shop. My little one's favorite activity was suiting up in firefighter gear and acting out a pretend scenario in which we had to save a cat stuck in a tree.
Parents who need to get a little work done can sit outside of the play area on stools that have full open view of everything and free Wi-Fi to boot. There's a single serve coffee maker with coffee available for purchase, and a lounge area with a fridge and microwave for little ones' snack time. Snacks are not available for purchase, but you may bring your own snacks from home and store them in the facility's fridge right next to the bar stools. If you forget a snack, Denny's and Starbucks are nearby, as well as a slew of restaurants at the Baldwin Hills Crenshaw Mall at 4005 Crenshaw Blvd.
Kids' classes are offered, such as art and music, as are home school-meet-ups and mommy and me workshops. During designated times, sensory play is scheduled exclusively for children with sensory disorders. Birthday packages are available, too. Kiddie City is very stroller friendly and has socks available for purchase if you or your children forget to wear theirs. Bathrooms have changing tables, of course.
Kiddie City is open daily from 10am-6pm, and parking is free and ample. The lot, located behind the building, is wide open and right by the entrance.
Admission is $11 for the first child (includes one adult and applies to crawlers and above) and $7 for each additional child in the same family. Additional adults in the same family pay $5.
Kiddie City
Leimert Park
3818A Crenshaw Blvd.
Los Angeles, California 90008
(323) 389-8248
info@kiddiecityla.com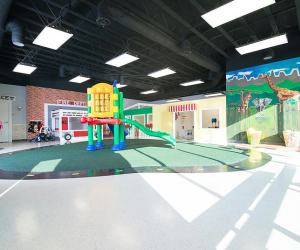 Places featured in this article:

Sign up for our free
newsletters.
Mommy Poppins is a family activity website that helps people find things to do with kids.
©
2023
MommyPoppins. All Rights Reserved.
mp-prod4-v4.32.99
We use cookies and other data collection technologies to provide the best experience for our customers.
Learn More
Sign up for the Mommy Poppins Newsletter today!