Queens Rising: A Celebration of Arts & Culture
Various locations

2023 Annual Bus Festival
Emily Warren Roebling Plaza

Improv 4 Kids Off Broadway Live
New York Improv Theater Times Square
Sign up for our free newsletters.
Interactive 'Dr. Seuss Experience' to Tour North America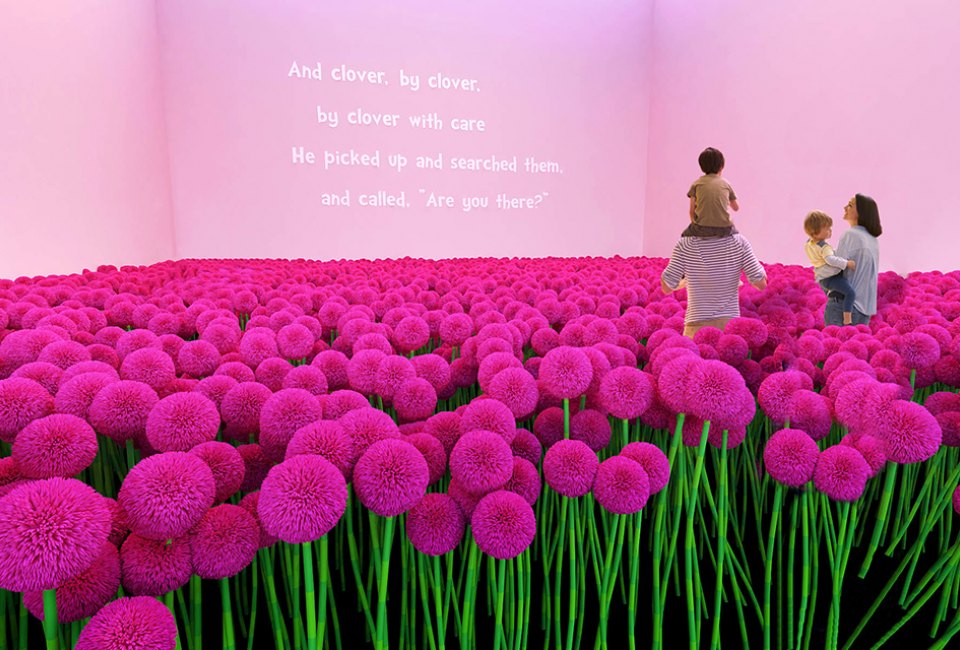 9/12/19
- By
Liz Alterman
Readers of all ages have probably longed to step inside the colorful and whimsical worlds that exist inside Dr. Seuss' beloved stories. Now fans can finally get their fantastical fix as "The Dr. Seuss Experience," a brand-new exhibit, tours North America. The immersive and interactive celebration of the imagination of author and illustrator Theodor Seuss Geisel is billed as a "Seuss-tacular sensory spectacle" families won't want to miss.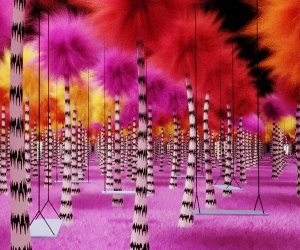 Wander through the Truffula Trees from The Lorax.
The Dr. Seuss Experience tour, which kicks off October 26 in Toronto, will offer visitors a chance to make their way through a 15,000-square-foot journey that allows them to "swing among Truffula Trees from The Lorax" or wander through a bright balloon-filled maze that will bring Oh, the Places You'll Go! to life, according to the producers. A special themed carousel and store featuring Seuss-centric merchandise make the launch even more festive. There will be nine rooms, or "worlds," to explore.
After making its debut in Toronto, "The Dr. Seuss Experience" will travel to multiple cities across the United States, making stops in Seattle, Boston, and Houston and others, with dates and venues to be announced. As the much-anticipated event travels to different locales, the exhibit will change, too, allowing visitors to enjoy new additions based on a rotating selecting of Dr. Seuss' beloved books.
The clever concept is a result of the collaboration between Kilburn Live, the Live Events division of Kilburn Media, an entertainment company, and Dr. Seuss Enterprises.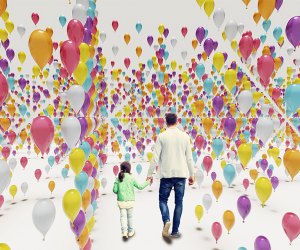 Take a journey through the bright balloon-filled maze that will bring Oh, the Places You'll Go! to life.
"We are extremely fortunate to have been given the chance to partner with Dr. Seuss Enterprises to create this truly innovative experience," said Mark Manuel, Kilburn's chief executive officer, in a press release. "Our entire team grew up reading Dr. Seuss and we have watched our children grow up doing the same."
Designed to appeal to all ages, attendees have the unique opportunity to "stroll through towering clovers" listening for a Who from Horton Hears a Who! Showmen of all shapes and sizes can try their hand at taking on the duties of the ringmaster from If I Ran the Circus. Additionally, patrons can interact with some of the characters from their favorite books. Thing 1 and Thing 2 make an appearance on the Experience's website, so you can only imagine they'll be on hand and potentially instigating some harmless high jinks kids can enjoy.
"'The Dr. Seuss Experience' brings the extraordinary world of Dr. Seuss to life and we couldn't be more thrilled to give everyone the opportunity to see and experience their favorite stories and characters as if they jumped right off the pages," Susan Brandt, president of Dr. Seuss Enterprises, L.P., added.
Tickets for the Toronto spectacular will go on sale in two to three weeks, organizers said. Register to receive more information on future tour dates at The Dr. Seuss Experience's website. Ticket prices have yet to be disclosed.

The Amazing World of Dr. Seuss Museum is a permanent interactive wonderland in Springfield, Mass. Photo by Clementina Verge
For those who just can't wait for this tour, don't forget about the Amazing World of Dr. Seuss Museum, which opened just a couple of years ago in Springfield, Massachusetts, to rave reviews, including our own! It's, of course, a play-based tour through Seuss stories and characters and the author's life.
Unless noted, photos courtesy of The Dr. Seuss Experience