Interactive Puppetsburg Show at Brooklyn Greens
Brooklyn Greens
Submerge: NYC Marine Science Festival
Hudson River Park Pier 84

Cirque-tacular presents 'The Art of Circus'
BMCC Tribeca Performing Arts Center
6 Unique Halloween Costume Stores in NYC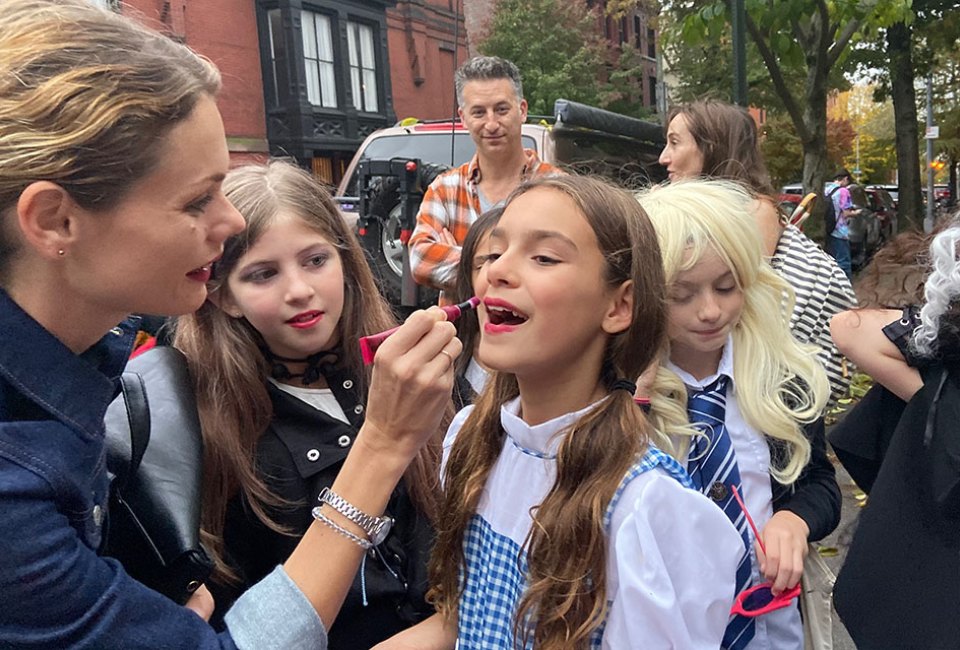 9/27/22
- By
Jody Mercier
For parents, the spookiest part of Halloween might just be searching for the perfect look for their kids, but these Halloween costume stores in NYC make the chore a little easier. If you're looking for unique-to-NYC Halloween costume stores, look no further. These dedicated, year-round costume shops have tons of accessories to pair with the perfect costume.
Once you've nailed the look at these Halloween costume stores in NYC, be sure to bookmark our New York City Halloween Guide to find all top Halloween events and FREE Halloween activities in NYC for kids. After all, a Halloween costume can cost a pretty penny, so you'll want to get as much mileage out of it this Halloween season as you can! Of course, we know all the best spots for trick-or-treating in NYC for the main event, too.
Sign up for our FREE newsletters to get posts like this delivered to your inbox.
The Best Halloween Costume Stores in NYC
Whatever your kids want to be, they can find everything they need to realize their dreams (or nightmares) at this costume and novelty emporium, from the outfits to accessories, makeup, and props. The warehouse-like shop is huge; you can spend an hour or two gawking. Its selection of novelty items is particularly impressive (and, at times, obscene). Detailed, high-end costumes are also available to rent.
An offshoot of the now-shuttered Halloween Adventure Shop, Gothic Renaissance has been serving customers for more than 20 years from a jam-packed East Village storefront. While its attire skews toward the alternative, it's got tons of unique pieces, including handmade masks, custom artist-designed pieces, corsets, and shoes. While you're there, make sure to pose with Gargamel, the seemingly larger-than-life gargoyle who guards the entrance.
Capes, gloves, and masks galore! If you've got a young superhero in the family searching for their perfect costume, this Brooklyn Halloween costume store has an abundance of choices, including superpowers in a can. This store works to support 826NYC, a nonprofit organization centered on helping youth ages 6-18 develop and improve their writing skills. Shop here for superhero costumes and be a superhero by contributing to this cause.
Be prepared to hunt for what you want at this jam-packed costume shop. Open since 1957, the store offers more than 10,000 outfits for purchase along with a lowest-price guarantee, plus accessories and novelties. For kids who aren't sure what they want to be for Halloween, a trip here is sure to inspire.
Looking for costumes, makeup, wigs, or masks? This spot has all that and more. In addition to costumes, you'll find a well-stocked selection of toys. If you're planning your very own Halloween bash, you can also shop at the Village Party Store for party supplies and balloons. Make sure to inquire about its delivery service if you need help transporting anything.
This West Village gem is a unique NYC find. It's definitely a different feel than shopping at a huge, chain superstore. With vintage clothing to fit your Halloween costume needs, Screaming Mimi's is all about fashion. You can find a multitude of costumes and accessories here. We recommend this shop for adults who enjoy dressing up on Halloween. While there are some awesome finds, be prepared for a little sticker shock—these cool, vintage finds come with premium price tags.
Before setting out, we recommend calling these Halloween costume stores in NYC for hours, which may vary with the season. If you're getting down to the wire and need multiple costume options, national chain Spirit Halloween hosts a slew of pop-up locations throughout the season, and big-box retailers, including Target and Party City, have stocked costume collections of popular characters.
Originally published in October 2015.

Sign up for our free
newsletters.
Mommy Poppins is a family activity website that helps people find things to do with kids.
©
2023
MommyPoppins. All Rights Reserved.
mp-prod4-v4.32.99
Click Here to Sign Up!
i