Best Free Halloween Events in New York City for Kids in 2022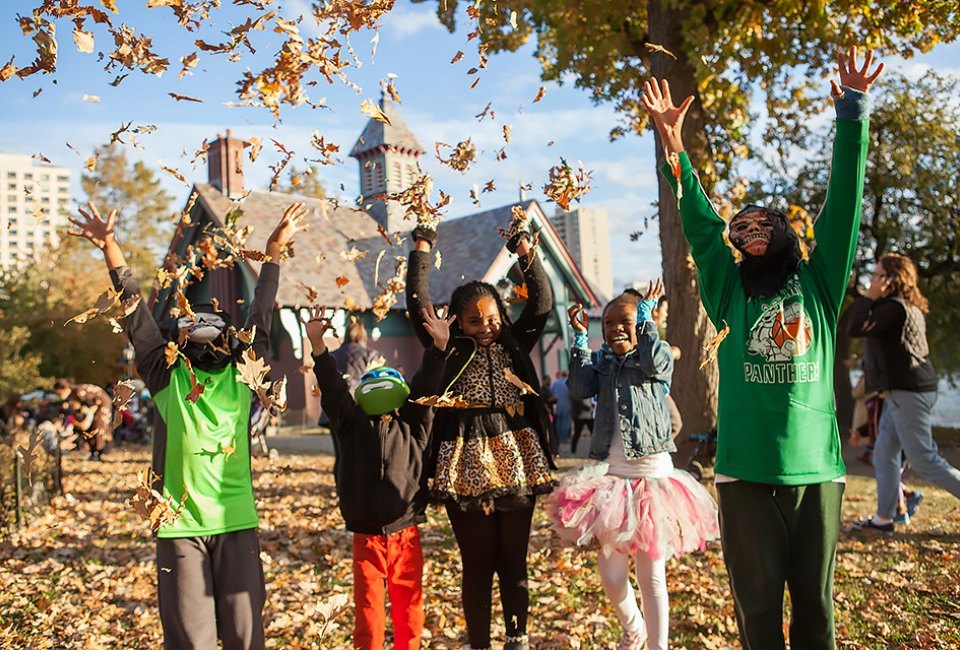 9/23/22
- By
Drew Kristofik
What's the one way to make costume-and-candy-filled Halloween events even sweeter? Make them FREE. In New York City, there are loads of no-cost Halloween celebrations in 2022, whether you're looking for preschooler Halloween events or you've got a teen who can't wait to be spooked. There are no tricks here: We've decided to give parents the best treat of all with this roundup of FREE Halloween events in New York City for kids, including a fun Mommy Poppins Party at The Hugh. Our list also includes big annual family favorites like Bay Ridge's Ragamuffin Parade, the charming Pumpkin Flotilla on the Harlem Meer, the Pumpkin Pageant in Inwood, and much more.
So, bring your costumes but leave your wallets at home for these FREE Halloween events in New York City, and find everything from NYC's best trick-or-treating spots to fun, easy Halloween treats for kids in our New York City Halloween Guide.
As always, if an event piques your interest, click through to our listing for all the details, including addresses, times, and recommended ages. And keep in mind: You may need to register in advance to take advantage of all the FREE Halloween events in NYC.
Subscribe to our newsletters to get stories like this delivered directly to your inbox.