11 Awesome Dance Classes for Kids in Westchester: Ballet and Hip Hop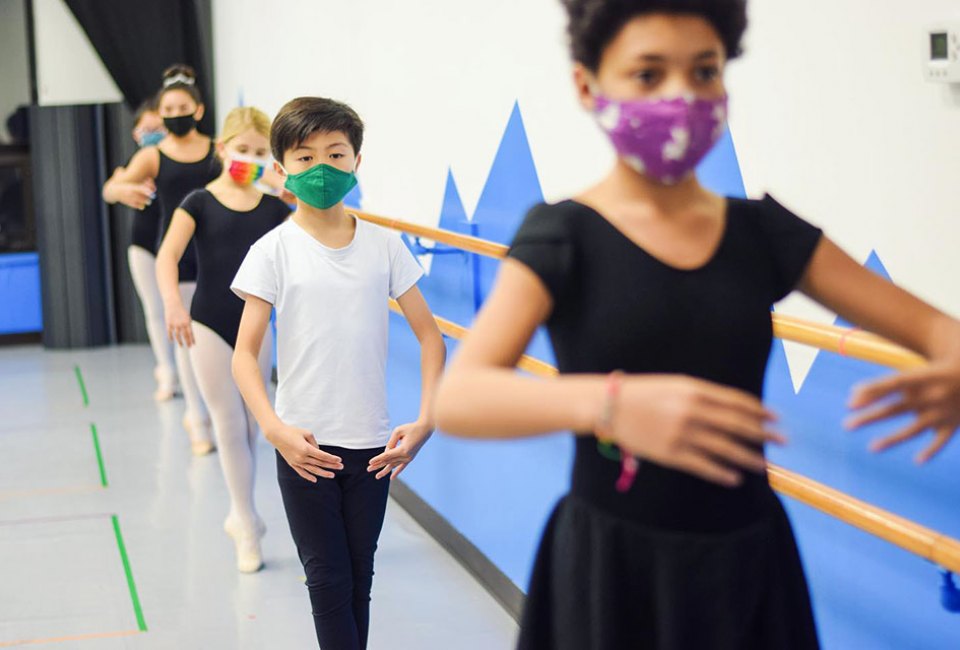 8/18/21
- By
Marisa Iallonardo
Whether you've been eager to introduce your little one to ballet or hip hop, or your ballerina or hip hop star is eager to hit the stage, there are plenty of options for dance classes in Westchester.
We've rounded up a number of dance classes in Westchester that offer both ballet and hip hop classes for toddler ages and older. Also cool? While all of these classes have in-person options, some provide private, at-home, or pod classes for families, along with several that have virtual classes, too. Plus, a number of the studios, including New York Performing Arts Center and Steffi Nossen, offer adaptive classes for kids with special needs.
For even more great kids' classes, check out our Westchester classes guide, and be sure to sign up for our newsletters to stay in-the-know on what's new.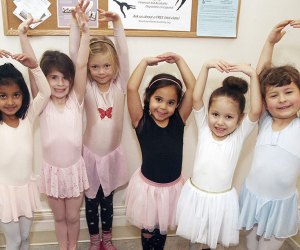 Introduce your princess to a dance class at Rivertown Dance Academy.
Dance Classes for Kids in Southern Westchester
With a whopping 200 classes a week, this studio, which has been going strong for 40 years, offers both ballet and hip hop classes for kids beginning at age 3. As your ballerina becomes more advanced, there is a separate audition/invite-based program through Central Park Dance Ballet Academy.
Dancers as young as 18 months can don their tutus and start ballet in the Itty Bitty Ballerina class, with additional ballet options available for all ages. Hip hop classes start in first grade, with a separate class for boys, though there's a jazz/hip hop option for kindergartners.
This studio has been in the area for more than 30 years and has more than 10,000 square feet of dancing space, offering everything from jazz, modern, and tap, to ballet and hip hop. While there are in-person classes available, for those who might be hesitant the studio offers live-streamed Zoom classes, with hybrid options available.
Along with preschool classes and early elementary classes in general dance instruction, this Tarrytown studio offers specialized classes in ballet, starting at age 7, and hip hop, starting at age 9 (or by invite). Plus, the studio offers summer workshops,such as one of this year's offerings: Commercial Hip Hop with Knicks City Dancer Latoya Brooks.
This Westchester institution—it was founded by famed dance teacher Steffi Nossen in the 1930s—offers ballet and hip hop classes for kids of all ages, with combined ballet and tap classes for preschoolers and hip hop classes for kindergartners and up. Along with its Central Avenue studio, it also offers a few classes in Chappaqua at the Church of St. Mary the Virgin.
The cleverly named Dancing Two-Twos class is the intro to dance for 2-year-olds at this Eastchester studio, which also offers hip hop classes for kids starting at 2 years old. From there, kids in elementary school and up can take both ballet and hip hop classes, including specific hip hop offerings for boys.
RELATED: Top Swim Classes for Westchester Kids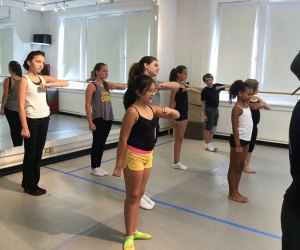 Westchester Dance Artists features classes from age 3 to teen years.
Dance Classes for Kids in Northern Westchester
There are p[enty of options at this Chappaqua studio, from pre-dance, which offers preschoolers an understanding of the discipline, to tap, jazz, and theater dance. Of course, ballet and hip hop classes are also among those choices, with ballet classes beginning in kindergarten and hip hop in second grade.
This Harrison dance studio offers something for everyone, including kids as young as 1. There are a number of ballet options—the Fairytale Ballet class sounds like a particular hit with the preschool set—for toddlers through teens. You'll also find hip hop classes for boys and girls, with private, pod, and virtual classes also available.
If you have a performer on your hands, this studio, which offers everything from acting classes to voice lessons and dancing, is the place for them. That includes both ballet and hip hop offerings, with ballet classes beginning at age 2. Students are grouped by level, with a free trial class available to determine the best fit.
There are combined ballet and jazz classes for preschool and early elementary schoolers at this studio, with specialized ballet classes offered starting at age 9. There are two levels of hip hop classes offered, starting at age 6.
Have a preschool with a passion for hip hop? Then head to this Ossining studio, where kids starting at age 3 can enroll in a Basics of Hip Hop class. From there, they can continue moving up the levels through their teen years. (Also cool? The studio has break dancing and animation classes, too.) Pre-ballet, for little ones, and ballet classes are also available.
Photos courtesy of the dance classes
Sign up for the Mommy Poppins Newsletter today!