Top Swim Lessons and Classes for Westchester Kids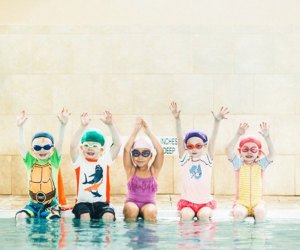 Anytime is a good time to teach your child to swim with indoor lessons available throughout Westchester. Whether you've got little ones looking to dip a toe in the water or big kids hoping to compete in swim meets or train as a lifeguard, professional swim classes can establish safety and enhance skill for lifelong enjoyment of the pool and beach
Below, we've rounded up swimming lessons in Westchester that are currently open for business, with options ranging from group classes and camps to private (or semi-private) classes. We've even got details on a brand new swim school set to open this summer. We've also listed the COVID-19 protocols that these facilities have in place.
Ready to take the plunge? Read on and book early. We offer many more instructional resources in our Classes Guide and encourage you to sign up for our newsletter to stay in the know!
Editor's note: While we are trying to promote safer activities that occur outdoors or with social distancing guidelines in place, please keep your family and others safe by always wearing a mask and practicing social distancing.