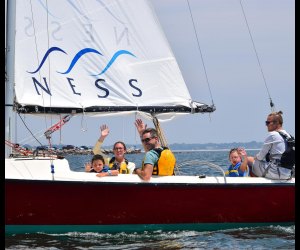 Top Things to Do in Connecticut This Weekend: Food Festival, Great American Campout
Warmer temps have officially arrived in the Nutmeg State and we are here for it! Bring on beach trips, movie nights, and jumping into a lake. Start summer with loads of family fun by indulging in sweet treats at the North Haven "Fair" Food Festival, snorkeling at Summer Family Weekend Expeditions, or celebrating pride in Ridgefield.
As always, keep tabs on our Connecticut events calendar for daily updates on happenings at favorite spots, and more local and virtual opportunities for family fun.