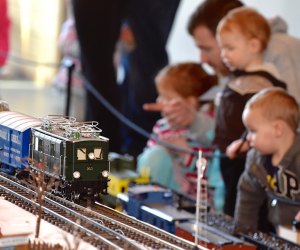 MLK Jr. Weekend Things to Do in Chicago: Family Day, Wizard Scavenger Hunt
If you're like us, you're still feeling weary from the holidays, and this extra long weekend comes just in time. There are lots of ways to celebrate Martin Luther King, Jr. with your kids, from engaging exhibits to musical dramas.
Speaking of dramas, it's another great weekend for kids' theater in Chicago with standouts like the best production ever made (we may be biased), Mary Poppins, and the slap-stick hilarious Potted Potter that even Harry Potter newcomers will enjoy, and a classic rendition of Beauty and the Beast. And over at the Filament Theater, kids take over the stage—literally—with the return of Forts! Build Your Own Adventure.
Looking for more ways to keep the family entertained? Check out our our event calendar which is constantly updated with new shows, events, and things to do.