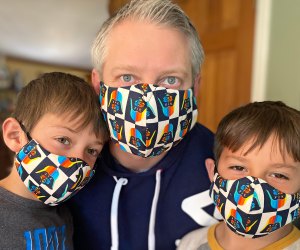 20 Ways to Support Local Businesses in Boston During the Shutdown
Pizza places, children's clothing stores, kids' classes...Boston families rely on local businesses for food, gear, learning, and fun. As many restaurants and retailers struggle to stay afloat amid coronavirus closures, they need our business more than ever. Whether you order a meal or sundae kit, or a fashionable face mask, or sign up for a virtual family fitness class from one of these Boston-area companies, you're doing your part to support local small businesses—while giving your kids something interesting to eat, do, or learn while social distancing. (Bonus points if you order delivery or curbside pickup directly from a business when possible, since it allows all of the profit to stay with the small business).
And while you're showing your support for the businesses you love, we hope you'll count Mommy Poppins and our small business partners among them. You can support Mommy Poppins by sharing articles you find useful with friends or on your social media channels, checking out our directory of virtual classes, camps and birthday parties and telling businesses you found them through Mommy Poppins. Also, as part of our effort to keep our local parent writers and this website afloat and support some of our favorite family businesses, we've created Poppins@Home, a platform for small businesses to share free and low-cost online classes and birthday parties with kids all over the country. Please consider trying a few of these fun, affordable, and creative classes—and spreading the word among your friends—as yet another way to support, uplift, and get through these challenging times together!
After spending a little money for the greater good, check out our stay-at-home guide for hundreds of free ways to keep kids engaged and entertained.
1. Order a meal kit from a local restaurant for curbside takeout or delivery.
Pizza parlors like the Salty Pig, Lincoln, and Capo are offering pizza kits for curbside pickup or delivery. Or why not introduce kids to a new cuisine by getting all the fixings for empanadas from Buenas or bibimbap from Perillas?
2. ...and then pick up a DIY sundae kit from a local ice cream shop for dessert.
Chill on Park (Dorchester), Honeycomb Creamery (Cambridge), and The Scoop 'N Scootery (Allston and Arlington) are just a few local ice cream shops offering at-home sundae kits for curbside pickup (and local delivery, in some cases).

Photo courtesy of Boston Organics
3. Get food delivered from a local Boston grocer or farmer rather than Peapod or Amazon.
Sick of fighting for Peapod, Amazon, or Whole Foods slots? These local grocers will deliver 'fridge and pantry staples to your door, too.
4. Buy face masks from a local Boston fashion business.
For every mask you buy from Assemble Lab or Queen Adeline, the Lowell-based fashion brands will donate a mask to a local hospital or facilities in need. Check out Assemble Lab's awesome child-sized Darth Vader and princess masks.
5. Join a CSA or order produce, eggs, or meat from a Massachusetts farmer.
It's a great time to sign up for a community sponsored agriculture (CSA) share from a local farmer. Lilac Hedge Farm, Chestnut Hill Farm, Appleton Farm, and Powisset Farm are just some of the farms with CSAs as well as produce, dairy, and more for pickup. Farm 2 Door connects local farmers to families, and donate a portion of proceeds to local food pantries and families in need.
RELATED: Boston-Area CSAs and Farm Shares that are Great for Families
6. Buy kids' shoes and summer clothing from a local children's store.
Even in lockdown, kids have a bad habit of growing. Lots of Boston clothing and gear stores have moved their inventory online (on their own site). Boutiques like Kodomo, Tiny Hanger, the Red Wagon, Pollywogs all offer online shopping for cute baby and toddler clothes. Other places, like the Kids Barn in Newton, allow you to email or call the store to consult about the shoes your kid is looking for, be it sneakers or Crocs. Shopify has added a new "shop local" function on its new Shop app, which—it's good to know—does not charge stores to list on its platform or charge commission for sales made.
These Brookline and Harvard Square movie theaters are local treasures. While you can't watch a flick on the big screen, you can find some interesting family film picks to rent or virtually screen from their websites. While you could find some of these titles on Amazon or Netflix, the theaters get proceeds when you order through their websites.
RELATED: Best TV Shows and Movies to Stream during Quarantine
8. Invest in art from a local Boston artist.
Why not make the four walls we're in so often these days a little brighter? SoWa Boston is featuring virtual shows of local artists in several of its galleries. (For family-friendly works, we're fans of Beth Urdang's gallery offerings, in particular.)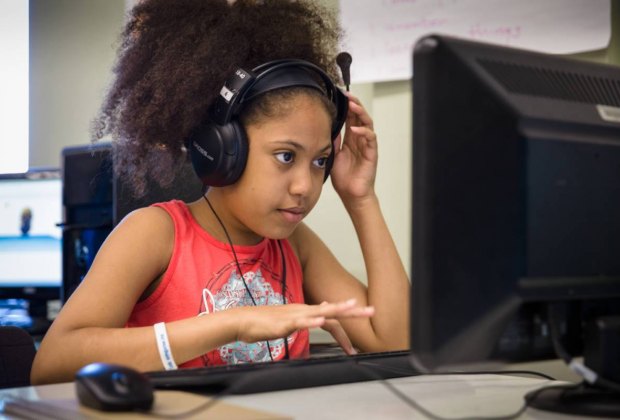 Photo courtesy of Empow Studios
9. Take a local kids class online.
Local camps and clinics we rely on to keep our kids busy after school and in the summer are offering virtual classes, including Empow Studio (for fun computer courses), Linx (sports, science, martial arts, and more), the Children's Music Center, and Little Groove (music and movement).
RELATED: Find deals on online kids' classes in Boston and beyond at Poppins@Home.
10. Take a virtual adult or kids' cooking class from a local cooking school.
Create a Cook offers virtual cooking classes that are perfect for families as well as cupcake baking kits for curbside pickup. Or, go out on a culinary limb and learn to make delicious, globally inspired snacks together with a virtual class from the Curio Spice Company.
11. Order local fish or shellfish from a Boston-area seafood counter.
Our hardworking local fishermen could use our help. Find a local seafood counter and try a new local delicacy, like oysters or monkfish. Find what seafood is in peak season on the Massachusetts Seafood Availability Chart.
RELATED: One-Pot Meals to Make with Kids
12. Buy gifts from a local toy store or bookstore for delivery or curbside pickup.
These local toy stores and bookstores will deliver toys, games, puzzles, and books to you, or arrange a gift bag for curbside pickup.
RELATED: Best Board Games for Families
13. Get flowers delivered directly from a local florist shop.
Why not treat yourself and your family to some fresh flowers or a houseplant? Winston Flowers, Laura Jean Floral, and others are delivering.
14. Hire a local home organizer for a virtual session and finally organize that playroom or pantry.
Organizing Boston and Clever Girl Organizing are just two of many local home organizers offering to connect with clients online.
15. Take a virtual family yoga class.
Need a little peace and harmony in your home right now? Or do your little ones need an energy outlet? Do or learn yoga together courtesy of virtual classes from the Blissful Monkey, Down Under Yoga, or Five Doors Health and Wellness.
RELATED: 25 Indoor Exercise Games to Get Kids Moving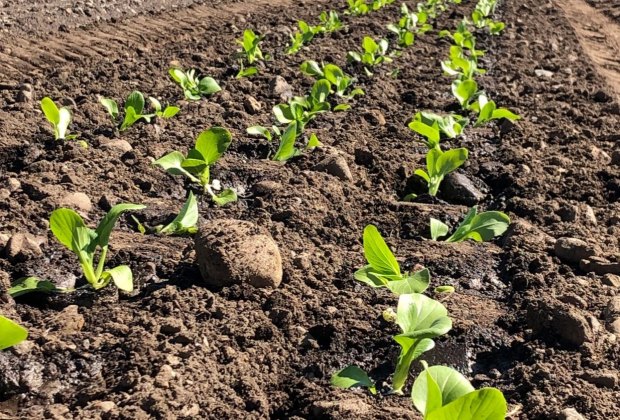 Photo courtesy of Volante Farms
16. Buy seedlings from a local nursery to start a vegetable garden.
Produce aisles are crowded; your backyard isn't. If you have a small patch of grass or even just a couple containers, you can start a small salad or herb garden with seedlings from places like Niche Plant Shop in the city or Fran's Flowers or Volante Farms in the 'burbs.
17. Do a DIY project with kids with materials from a local hardware store.
Local hardware stores (shout out to our beloved Green's Hardware in Wellesley) are deemed "essential businesses," which makes sense: They keep our neighborhoods going. Get some inspiration from Bob Vila and create a DIY project with kids using hardware store materials, like a dollhouse or bookshelf.
18. Order breakfast or brunch delivery or takeout from a local restaurant.
Somehow, mornings still seem frantic even during lockdown, right? These restaurants serving Mother's Day brunch for delivery or curbside pickup are becoming known for their breakfast and lunch food on other days. too.
19. Buy a gift card to a favorite local restaurant that is closed for business right now.
Many spectacular restaurants aren't able to provide takeout right now. When you buy a gift card for a future meal, you help ensure the restaurant will open again after Massachusetts opens up.

Commemorate the family experience with the Front Steps Project. Photo by Cara Soulia
20. Hire a local photograther for a family porch portrait.
While we all want this strange coronavirus chapter to close as soon as possible, it might be worth recording memories for posterity in a journal or photo book. Local Boston photographers Cara Soulia and Kristen Collins launched a nationwide trend with their Front Steps Project, which connects families with local photographers to create family portraits while raising money for local food pantries, hospitals and more.