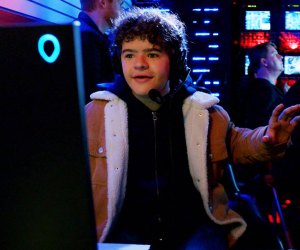 Movie Premieres and New Series To Stream in April: What Shows To Watch on Netflix, HBO, Disney, & More
As parts of the country begin to cautiously reopen, we're seeing the long-awaited return of movie theaters in some areas. Exciting as a return to the cinema is, it also means we can no longer count on streaming every new release from home. There are still a few big online releases coming in April, though, as well as some exciting new series to look forward to (and some favorites from last month still dropping new episodes—anyone hooked on The Falcon and the Winter Soldier yet?). All that and the Oscars, too, keep the at-home entertainment experience worth streaming for anyone who still needs to stick close to the sofa in April.
Looking for more fun ways to entertain a family at home? Check out our Virtual Entertainment Guide. And don't forget you can always make movie night a bigger deal by connecting with remote friends for a big Netflix party.
Read on for our streaming picks in April!
Places featured in this article: