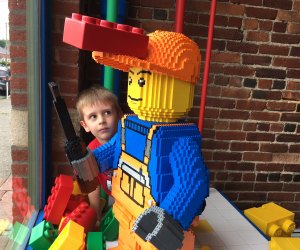 15 Things to Do in Goshen with Kids
Located in the heart of Orange County, the name Goshen might ring a bell because of the headlines surrounding its potential location for a Legoland amusement park. While the contentious issue has yet to be finalized, Goshen remains a year-round family-friendly destination—with or without the colorful bricks.
We've gathered up a list of our favorite things to do in this sleepy Hudson Valley town, conveniently located off Route 17 and just south of I-84. For even more things to do in the Hudson Valley, consult our Family Day Trips Guide and sign up for our newsletters. Don't forget to follow us on Facebook!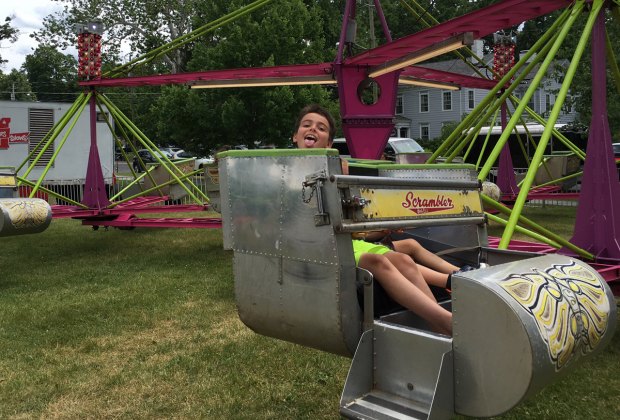 Go for a spin on the carnival rides at Great American Weekend.
1. Celebrate July 4th in a big way at Great American Weekend, featuring over 150 vendors, live music, food galore, a carnival and more.
2. Visit the interactive (and FREE!) Harness Racing Museum & Hall of Fame to learn the history of this American pastime.
3. While you're there, bring the kids to a real race at the Harness Racing Track.
4. Give it a go at the Good Time Trotter's Relay in the fall.
5. Dine on the deck of Hacienda, enjoying some of the best Mexican food in the county.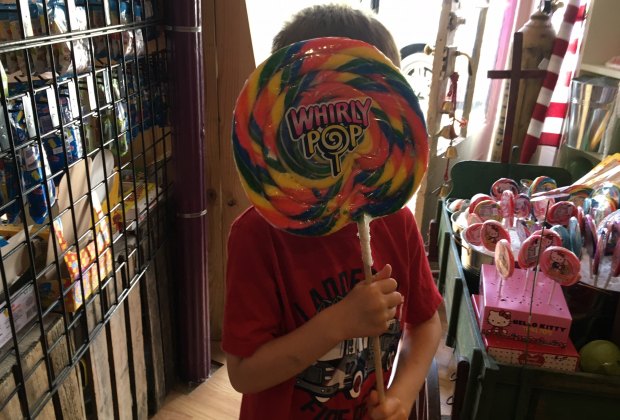 Treats small and large abound at Sweet Tymes.
6. Indulge in homemade fudge, retro candy treats and locally made ice cream at Sweet Tymes.
7. Get an update on Legoland's inroads into the area at the Legoland Welcome Center. Will the Hudson Valley see a full-fledged Legoland in our area?
8. Visit the farmers market on Fridays to stock up on locally grown produce.
9. Grab lunch or dinner at Delancey's, with a view overlooking the race track.
10. Bring the bikes, scooters or strollers for a trip on the 11.5-mile paved Heritage Trail, which runs from Goshen to Monroe. Bring along a picnic lunch and take a break at one of the many benches along the way. While you're there …
11. Take an ice cream pit stop at Trailside Treats Creamery, located at the Goshen end of the Heritage Trail.
12. Slide across 1,000 feet of wet vinyl in the mother of all slip 'n' slides at Slide the City.
13. Marvel at the holiday spectacle of Watt Christmas Wonderland.
14. Up your game at East Coast Athletics in the Goshen Sports Complex.
15. Celebrate St. Patrick's Day at the annual Mid-Hudson St. Patrick's Day Parade, with festivities both before and after the march.
Top photo: See what Merlin Entertainment plans for Goshen at the Legoland Community Welcome Center. All photos taken by the author.