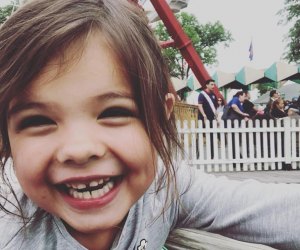 25+ Things To Do with Kids Before School Starts Again in Westchester
The start of August sets me in a panic every year: Have I made summer fun enough? How will we squeeze in all the great outings I had hoped to take my kids on? Below are some ideas to help you check more items off your summer bucket list before school starts again.
Be sure to check out our Summer Activity Guide for more ideas, along with our August GoList for our top picks for the month. As always, our Event Calendar is full of many more ideas, and you can sign up for our newsletters to keep on top of our top picks and new finds.
1. Check out the Dragonator, Rye Playland's newest ride, and take advantage of discounted-admission days and other special events.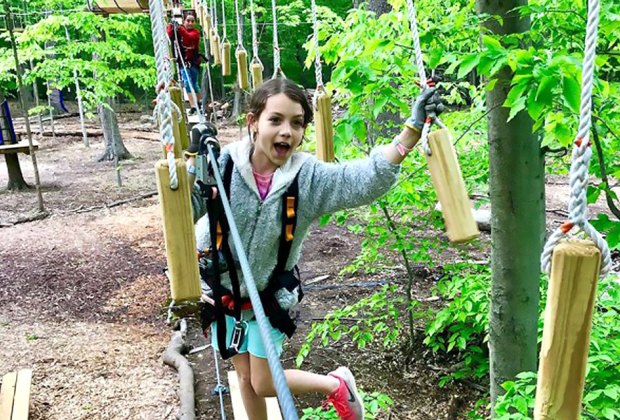 Climb through the trees at Boundless Adventures. Photo courtesy of Boundless Adventures
2. Climb to new heights at a treetop adventure park.
3. Root, root, root for a local minor league baseball team—whether the Hudson Valley Renegades or the Rockland Boulders.
4. Go jump in a lake (or a river)!
5. Flit over to Butterfly Weekend on Saturday and Sunday, August 17-18, and romp through Grasshopper Grove, the nature-themed playground.
RELATED: Splash Pads and Water Playgrounds in Westchester and the Hudson Valley

Enjoy a beautiful summer night with a concert at Caramoor. Photo by Gabe Palacio
6. Bring a blanket and take in an outdoor summer concert or bring some popcorn and watch a movie outdoors—for FREE.
7. Go retro and watch an outdoor movie old-school style at a classic drive-in theater.
9. Whoop it up at a block party in Mamaroeck on Thursday, August 8—even if you don't live on the block
10. Go fro-yo–hopping and pile on the toppings.
11. Don your best Elizabethan garb and bring your sense of humor to the New York Renaissance Faire, especially fun (and cost-effective) during kids' weekend, August 17–18.
RELATED: Summer Fairs and Festivals in Westchester and the Hudson Valley

It's all about corn at CORNucopia! Photo courtesy of Historic Hudson Valley
12. Get corn-y at either of two maize-themed festivals: CORNucopia or the Beacon Corn Festival.
13. Choose your own harvest of fruits and vegetables right off the plant at a local farm.
14. Whether you're looking to get pampered, you want complete solitude, or you'd like a place with a few "extras," there are plenty of camping options for every camper's comfort level.
15. Get in the zone with a little outdoor sunset yoga.
16. Tee up for a round of mini-golf.
RELATED: 50+ FREE Things To Do this Summer for Westchester and Hudson Valley Families

Kids will get a kick out of watching an antique-plane air show. Photo courtesy of the Old Rhinebeck Aerodrome
17. Watch an antique-plane air show—or fly in one yourself—at the Old Rhinebeck Aerodrome.
18. Savor the weather at one of these top outdoor dining destinations.
19. Hit the beach without leaving the county…
20. …or raise the excitement levels a notch at one of these cool-down, splash-around water parks.
21. Bring the kids to a fireman's carnival, Wednesday, August 7 – Saturday, August 10 in South Salem.

Wandering the grand gardens at Kykuit makes for a relaxing summer day. Photo by Susan Miele
22. Visit Kykuit and tour the grand gardens.
23. Hike, swim, splash, picnic, and more at one of these destination parks.
24. Go roller skating in the pop-up outdoor rink.
25. Hit the rides, see the animals, catch the live shows, and lots more at New York's second largest county fair.