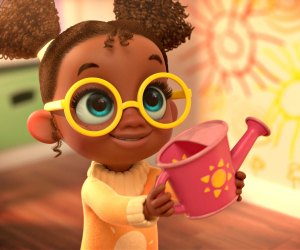 Best Things To Do in DC in January with Kids: MLK Weekend, Presidential Inauguration
Happy New Year and buh-bye, 2020!
While every new year brings change, changes wrought by 2020 have been decidedly "unprecedented." The changes in 2021 may be equally challenging, but we're up for it and confident that America and the world are ready to vaccinate, rebuild, and reconnect.
January in DC has always come with small parenting challenges ... finding things to do to get the kids out of the house when the weather is cold and changeable. This January, we're turning our eyes again to the treasure trove of virtual experiences the pandemic has provided. When cabin fever rattles our equilibrium, we're looking forward to hiking, skating, nature bathing (dressed for the weather, of course) in a local park, and —with any luck—participating in a snowball fight or two as part of our roundup of fun things to with DC kids this winter.
This is the perfect month to hunker down with history and celebrate the life and legacy of Martin Luther King, Jr. And on January 20, we'll be virtually holding hands with the rest of the country, watching as the 46th President is inaugurated to office on the West Lawn of the U.S. Capitol.
In 2021, we're looking forward to all the goodies percolating on our Poppins@Home pages, including a virtual faery hunt, music classes with Hopalong Andrew, and a virtual camp focusing on wizardry. We're updating this page and the DC calendar constantly, this month especially, as things pop up or are postponed and rescheduled, so keep them bookmarked and check often.
While we try to promote safe activities that occur outdoors or with social distancing guidelines in place, keep your family and others safe by wearing a mask and maintaining an appropriate distance. If you arrive at an event that appears too crowded, try using the "nearby" search feature on our event calendar to find something else to do.
Cheers!