Beginner's Guide to Homeschooling: Finding a Homeschool Group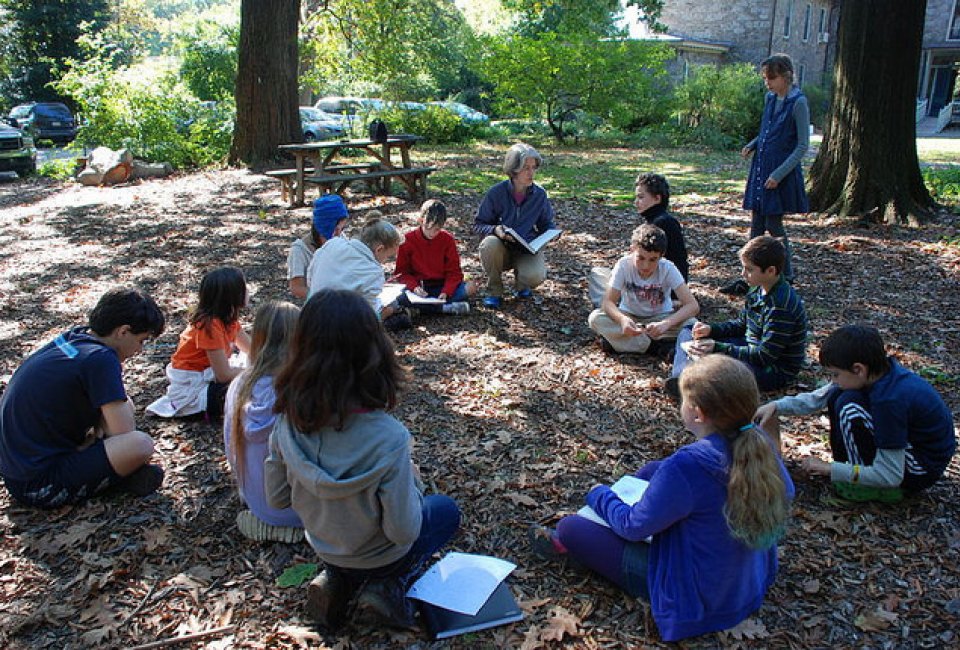 8/30/16
- By
Cait Sumner
If you're thinking about homeschooling, your first concern is probably how your kid will ever see other kids. It's normal to worry about feeling isolated and not knowing what to do or where to go, but don't. Your kid will be socialized, I promise. I was homeschooled from 5th grade all the way through high school, and I struggle more with maintaining adult relationships now than I ever did with friendships then, and trust me, it has nothing to do with the fact that I was homeschooled. Homeschooling has changed so much in the 10 years since I was homeschooled. While the resources are still a bit lacking, there are definitely more families homeschooling now for more of a variety of reasons. Whatever your reason may be, whether your jumping in for preschool or high school, starting out can be daunting and hard. The first thing you'll want to do is find a good group, which may offer classes, get togethers, and field trips.
Mommy Poppins hopes to become a great resource for homeschool families, so stay tuned for our series of articles on different homeschooling topics.
A good homeschool group is a necessity for any homeschooling family. It gets you out of the house, provides access to homeschool classes, and sometimes involves fun field trips. It's a great way to break up the week. We've located quite a few groups across the Delaware Valley.
Organized Education Groups
Mt. Airy Homeschooling Co-Op
This group is for homeschooling and unschooling families in and around the Mt. Airy section of Philadelphia. Meetups happen every Tuesday from 9:30 AM - 3:30 PM at the Unitarian Society of Germantown. A separate teen meetup happens every Thursday 9:30 AM - 4 PM. A membership fee is involved.
Talking Stick Learning Center
This one is definitely a bit more of an investment. But, with full time twice a week options as well as part time options, you will never worry if your kid is getting enough socialization. Talking Stick offers programs for kids ages 4-17, so your child can continue to learn and grow there. Programming is held in 2 locations at the Awbury Arboretum.
Open Connections
Another more expensive option is Open Connections. Offering a variety of programs with different comittment options, Open Connections encourages self-directed learning. OC harness children's curiosity into a philosophy called "natural learning." OC is located in Newtown Square.
Yahoo Groups
Below is a list of online groups by area. These groups are facilitated by a fellow homeschool parent and are a great way to connect with local families in your area. If you find one in your area, I encourage you to join and see if they have any local meetups happening. Even if they're strictly an online support group, this will be invaluable to you on your journey, and you'll most likely find at least one other family looking to make a connection.
Bucks County
Chester County
Montgomery County
Eastern Montgomery County PA Homeschoolers
Norristown - Collegeville Homeschoolers
Delaware County
Homeschoolers in Delaware County, Pennsylvania
Philadelphia
Central Philadelphia Homeschoolers Group
Photo courtesy of the Talking Stick Learning Center via Flickr.
Places featured in this article:
---
Mt. Airy Homeschooling Co-Op
---
Talking Stick Learning Center
---
Open Connections
Sign up for the Mommy Poppins Newsletter today!