Best Family-Friendly Restaurants in Riverdale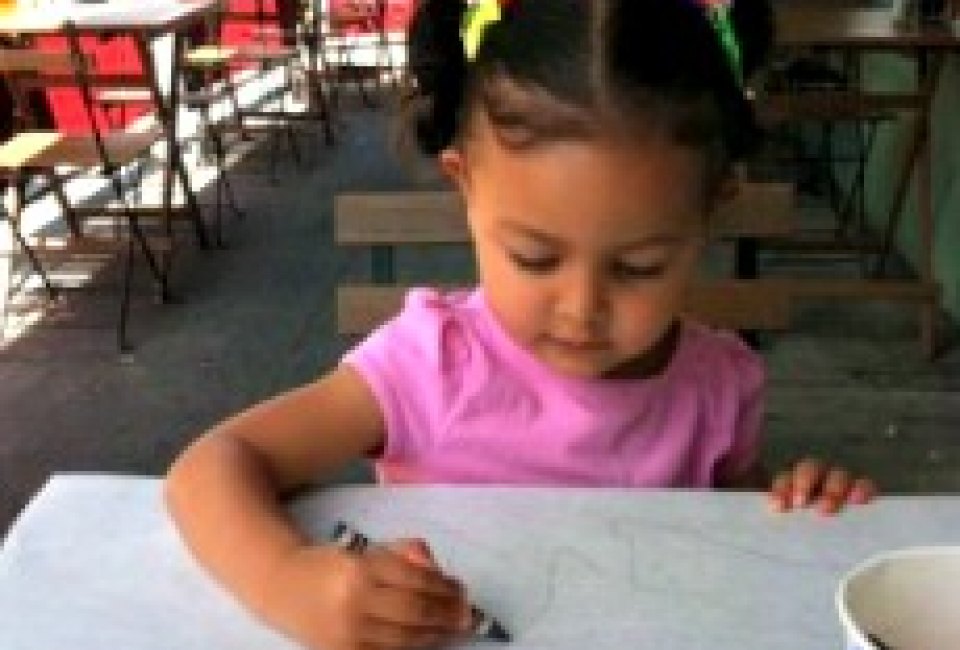 6/13/12
- By
Sonia Gonzalez
Our month-long focus on Riverdale and the surrounding neighborhoods continues with a look at family-friendly restaurants in the area. While Riverdale is not exactly known as a foodie hot spot (unless you love pubs), there are some great places to eat with kids in tow. From Jewish deli staples like matzoh ball soup and stuffed cabbage to perfectly prepared burgers to the best carrot cake in New York City, here are our top spots for families to eat in Riverdale.
Salvatore's of Soho
3738 Riverdale Avenue at 238th Street
This super-casual Italian spot has a lovely outdoor seating area. Children are given crayons so they can draw, and the menu is full of kid-pleasers like pizza, pasta, panini and heroes.

Beccofino
5704 Mosholu Avenue near Fieldston Road
More wonderful Italian comfort food— my picky eight-year-old always polishes off his plate, even the salads. If you bring your own crayons, the kids can doodle on the white paper covering the tables. A neighborhood favorite, this small restaurant is often crowded, even on weekdays, so try for early dinner if you don't want to wait. No reservations are accepted.

Bronx Burger House
5816 Mosholu Avenue at Broadway
Conveniently located just outside the western edge of Van Cortlandt Park, this burger joint really hits the spot after a day of hiking, biking or playing. You'll find a wide variety of burgers, from classic to exotic (the Hawaiian has pineapple, bacon, mozzarella and chipotle aioli), plus appetizers and hot dogs. There are also smaller "Pony" burgers and sliders for kids.

Riverdale Garden
4576 Manhattan College Parkway at Post Road
The well reviewed restaurant of the same name closed in 2008 due to lack of business, but a new team resurrected it last year with an eclectic menu and a stunning outdoor patio. Although a great choice for date night, the eatery is family-friendly. There's even a kids' menu with every item just $6. The spot's also walking distance from the Van Cortlandt House Museum.

Riverdale Diner
3657 Kingsbridge Avenue near 238th Street
With its extensive menu, everyone should find something to order here. The kids' menu features entrees named after popular characters like Nemo (chicken, not fish, strangely), Scooby-Doo (hot dogs) and Harry Potter (burgers), and for the grown-ups, there's everything from all-day breakfast to brick-oven pizza. You can also split one of the spot's generous family meals.

Riverdale Steak House
5700 Riverdale Avenue at 259th Street
One of Riverdale's numerous pub restaurants, this one has been run by the same Irish family since the '70s and is a neighborhood favorite. The food and vibe are simple and casual, and the menu includes roasted turkey, burgers, mashed potatoes and, of course, steak.

Liebman's Kosher Delicatessen
552 West 235th Street at Johnson Avenue
Looking for chopped liver, pastrami on rye or matzoh ball soup? Then you've come to the right place. This kosher deli has been serving Jewish comfort food since 1953, and you can get all of the usual staples here, from knishes to bagels, potato pancakes to triple-deckers.

Cumin Indian Restaurant
3549 Johnson Avenue at 236th Street
As the sole Indian restaurant in the neighborhood, this is where you go if you want chicken tikka masala or naan. The food is relatively mild (even if you ask for spicy) so sensitive kids won't balk, and the staff is attentive and talkative. Come twice and they treat you like a regular.

J. Jade Dim Sum Cafe
This restaurant has closed
Unlike Indian, there are lots of Asian restaurants to choose from in Riverdale, and this one seems to be the favorite. You'll find the usual dim sum fare, great for sharing, especially with picky kids.

Rolen Bagels
3601 Riverdale Avenue near 236th Street
Come early (not on Saturdays as the religious owners close on Shabbat), bring cash (credit cards aren't accepted) and then chow down on fantastic kosher bagels. You'll find all the usual flavors here, as well as exotic ones like blueberry. The spot closes by mid-afternoon so mornings are the best time to pop in.
And for dessert...
Lloyd's Carrot Cake
6087 Broadway
Yes, you can buy other kinds of cake here, including red velvet, pineapple coconut and German chocolate, but really you want the house specialty. All of the baked goods are made from all-natural ingredients from scratch, based on family recipes. You can even get carrot cupcakes.

Mother's Bake Shop
548 West 235th Street between Oxford and Johnson Avenues
Black and white cookies, challah, chocolate rugelach, hamantashen, babka—if it's kosher treats you're after, this is where you'll find them. Another cash only establishment so come prepared. The kids are going to want extra sweets to take home.

Read all of our posts about things to do with kids in Riverdale.

Read all of our posts about Riverdale.