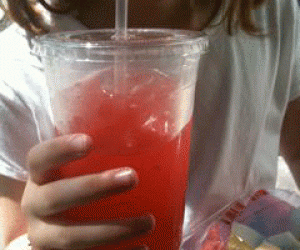 Red Hook: Beyond Fairway and Ikea for Fun, Food Vendors and More
We've been having a great time hanging out in Red Hook, Brooklyn lately. The neighborhood has become quite the destination what with Ikea, Fairway, a new pier park and beach, lots of yummy food, and, of course, the free Ikea Water Taxi and buses make it even easier to get there.
Whether you are anchoring your trip to Red Hook around a pragmatic trip to Fairway for groceries or Ikea for household goods, or just heading to the neighborhood for fun, there's tons to do that's fun for kids and parents alike. Here are the top spots in Red Hook for family fun:
Things to do with kids in Red Hook, Brooklyn:
Pier 44, just northwest of Fairway, always seems to be the central attraction in our trips to Red Hook. On the pier there's a beautifully landscaped park with great views of the harbor.
On Pier 44 you'll also find:
Red Hook Waterfront Museum
This old railroad barge is a vestige from the days when Red Hook was a busy shipping port. Now the barge is a museum that is worth a quick visit if only to check out this musical kinetic sculpture. (Free and open Thursdays 4-8pm and Saturdays 1-5pm.)
On neighboring Pier 41:
Steve's Authentic Key Lime Pies
The highlight of any trip to Red Hook for my kids is stopping by Steve's for a Swingle. A Swingle ($5) is a key lime pie tart, dipped in dark chocolate and frozen onto a popsicle stick. It's ridiculously indulgent and yummy. Get a full-sized pie ($15-25) to take home for another day. (No posted hours).
Flickinger Glassworks
Around the corner from Steve's is a glassworks. This isn't a glassblowing studio, but rather a glassbending workshop where they take sheets of glass and bend it to form light fixtures, windshields and other forms. They sell pretty glasswares in the front and if you ask nice, they'll give you a quick tour to see what they do.
Louis Valentino Jr. Pier Park and Beach
Further North from Pier 44 is Louis Valentino Jr. Pier Park with a fishing pier, a park and a beach where free kayaking and canoeing is offered Thursday evenings and Sundays from 1-5pm from May 17th through September 13th. Read the Red Hook Boaters website to find out details on free boating in Red Hook.
Red Hook Ball Park Food Carts
The Red Hook Ball Food Carts have reached legendary status. Famous for their Latin American food, you'll find kid-friendly fare like pupusas (corn cakes filled with melted cheese and other fillings), aqua frescas (fresh fruit juices-the watermelon is a favorite), grilled corn and other treats. Even if you have a picky eater, you'll find something they will like here. The only downside is there can be very long lines. Read Serious Eats' review of the Red Hook food carts. (Open Saturday and Sunday at Red Hook Park, Bay Street and Clinton, 10 am–7 pm)
Each time we go to Red Hook we try out more new things. I know there's plenty we haven't discovered yet. If you have any other suggestions of things to do/eat in Red Hook, share it in the comments.
How to get to Red Hook:
Driving and parking is easy, but if you go by public transportation check this map that Ikea provides for how to get to their store. Ikea also provides a water taxi shuttle on weekends which leaves Manhattan from Pier 11 in the Financial District and bus service from nearby Brooklyn subway stations. The water taxi is currently free only on weekends and costs $5 on weekdays. The buses are free all the time.