Queens Rising: A Celebration of Arts & Culture
Various locations

2023 Annual Bus Festival
Emily Warren Roebling Plaza

Improv 4 Kids Off Broadway Live
New York Improv Theater Times Square
Sign up for our free newsletters.
Culture Dem Kids: Celebrate Diwali in New York City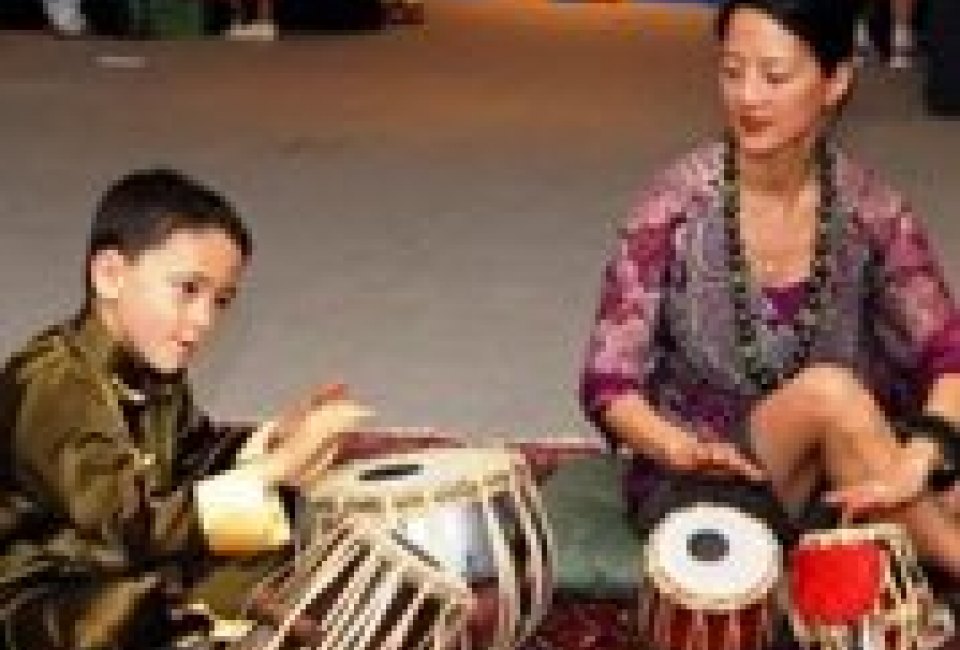 10/1/09
- By
Anna Fader
Sure, New York City is expensive, but think how much money you save by not having to travel all the way to India with your kids to experience the culture and customs of Diwali. Diwali, the Hindu festival of lights and New Year, is a time to celebrate good fortune, family and friendships. While October 17, 2009 is the official holiday date, there are events and activities for kids to celebrate Diwali in New York as early as this week. Enjoy performances of the story of Diwali, create traditional decorations to take home, eat yummy Indian foods at Diwali Mela street fairs...all you need is a Metrocard and a sense of curiosity.
Here are some fun Diwali activities and events for kids in New York City:
The Jackson Heights Diwali Mela Street Fair 2009 will be held on October 11th on 74th Street and 37th Road, Queens. Expect lots of great food, stands selling Indian goods and general celebrating.
While the Jackson Heights fair is the more authentic, if you can't get to Queens (or can't wait), there will be a Diwali Mela at the South Street Seaport on Sunday, October 4, 2009 from noon to 9pm.
On Saturday, October 3, celebrate Diwali at the Asia Society's Family Day event with a festive afternoon of special performances, music workshops, and arts and crafts in honor of this joyful holiday.
Watch a classical dance performance of Ramayana, the epic story of Diwali, make diya lamps, design holiday greeting cards, and learn about the traditional Indian instrument, the tabla. Activities are recommended for children aged 3+ and up. See the full schedule at asiasociety.org. Free with Gallery Admission, under 16 free.
The Brooklyn Children's Museum celebrates Diwali on Saturday, October 17, and Sunday, October 18 with stories of the legends associated with this holiday and kids can make their own Diwali art to decorate their homes. Free with Museum Admission. Ages 6+ brooklynkids.org
On October 17, the Rubin Museum of Art hosts a family workshop to celebrate the special Indian holiday of Diwali by making clay lamps and learning about their symbolism. rmanyc.org
This may be more suited for older children: The Metropolitan Museum of Arts Diwali Celebration includes a performance of the story of Diwali through dance and music on Friday, October 2 at 6:30pm. In the Grace Rainey Rogers Auditorium, free with museum admission. metmuseum.org