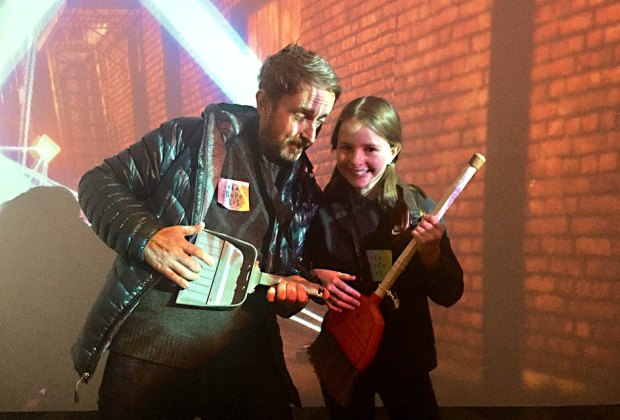 Things To Do This Weekend in NYC: Leap Year, NYICFF, St. Pat's Parades
We have what might theoretically be described as an extra day this year—and Saturday is that day. Celebrate the leap year with a visit to Staten Island's St. George Library, where kids can find out all about leap year and have a dance party. With the calendar turning to March on Sunday, St. Patrick's Day parades are already prepping to meander down local boulevards. Join the throngs in Sunnyside, Queens, or on Staten Island!
Since you have this extra day on your hands, why not head to the Bronx to check out the opulent Orchid Show at the New York Botanical Garden? You can catch a performance of Drumfolk at the New Vic, introduce your tweens to Jane Austen, or snuggle up with some popcorn as the New York International Children's Film Fest gathers momentum.
More Saturday to-dos include an indoor block party in Brooklyn and a celebration of Danish Halloween (Fastlavn) at Scandinavia House. Sunday's options include a salute to Hinamatsuri (Doll's Day) at Japan Society, squirrel data gathering in Manhattan parks, Mummenschanz in the Bronx, and carnival fun in Brooklyn. And if the weather holds out, Wildman Steve Brill celebrates his 38th year of foraging with tours this weekend in Central Park and Prospect Park.
Come Monday, don't forget to salute good old Dr. Seuss on his birthday—he'll be 116 on March 2! Parties are popping up all over town in his honor, and we have some fun at-home ideas for you, too.
Find more top events in our March GoList or our always packed daily NYC event calendar.