Mommy Poppins' New City Sites Washington, DC and Chicago Launch for Holidays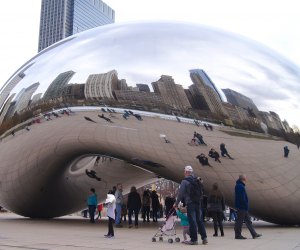 As we approach the 12 year anniversary of Mommy Poppins, it's amazing to reflect back on the past years, even as we are looking forward and adding new cities to our community. Just like my children, who have grown in ways I never would have imagined, Mommy Poppins has become so much more than I ever planned for it to be when I started writing those first blog posts as a New Year's resolution in 2007.
This week we added Washington, DC and Chicago to our growing list of cities that now includes Boston, Los Angeles, Philadelphia, and Houston, as well as NYC, Long Island, New Jersey, Westchester, and Connecticut.
Thank you, truly, for being part of the Mommy Poppins community, whether you are brand new or have been with us for all twelve years. A lot has changed over these years, but the precious moments we spend with our children never change. And we cherish being part of helping families spend more amazing moments together.
Happy holidays and here's to enjoying more adventures together in the new year!