SPONSORED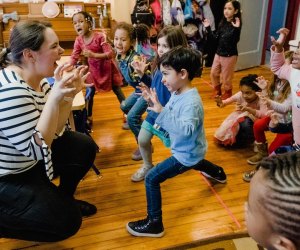 MUSE Academy: New Brooklyn Independent School Pairs Rigorous Academics with the Arts
Nestled in the heart of Brooklyn's cultural district—only a few blocks from major arts resources like the Mark Morris Dance Center, Theater for a New Audience, and BRIC—MUSE Academy has put itself on the map with an academically rigorous, arts-enriched curriculum. Currently offering Pre-K3 to Grade 2, with plans to expand through 12th grade as current students advance, the co-ed independent school encourages kids to become lifelong learners, expressive artists, and active citizens in their communities.
Founded in 2017 by the century-old Brooklyn Music School and led by the former director of Columbia University's music performance program, Deborah Bradley-Kramer, it's no surprise that daily instruction in music, performance, visual arts, and foreign language help set the curriculum apart from some other private school programs. Preschoolers' afternoons are often filled with movement classes based on story books, and vocal group lessons that bring nursery rhymes to life. Kindergarteners might start the day with "I Spy" in Spanish, followed by a percussions class that seamlessly segues into a math lesson using clapping to teach skip counting. Second graders create geometric-inspired works inspired by Paul Klee and even take a group violin class.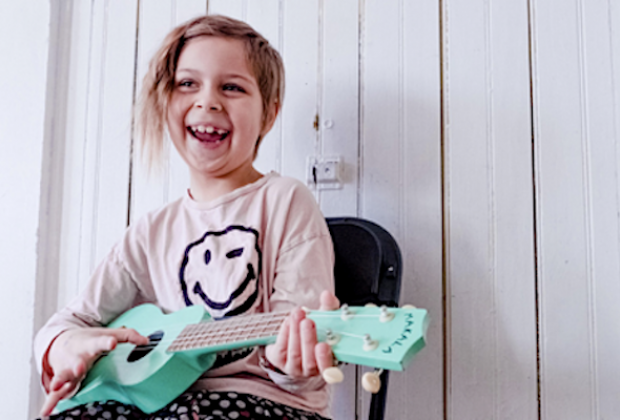 MUSE Academy's instructional approach is based on methods from some of the top schools around the world, including Finland and Singapore, and the team is tapping the best global approaches as they prepare to reopen in September. To facilitate remote learning in 2020, they've successfully transitioned to a full-day of online instruction to support students and their families during these tough times, but they hope to return to campus in the fall with limited class sizes and enhanced health precautions. At home or in the classroom, the school will uphold its commitment to its inquiry-based model that engages all the modes through which children learn and communicate—from verbal to spatial to emotional—with help from its experienced, dedicated teachers.
Highly diverse, and more affordable than many of New York City's independent schools—with merit scholarships based on an aptitude for music and arts or financial need—MUSE Academy is truly a Brooklyn gem. Limited openings are still available for grades pre-K 3 through 1st grade in the Fall of 2020 and informational sessions are fast approaching. Register for a virtual open house now or visit MUSE Academy's website to learn more about the school.