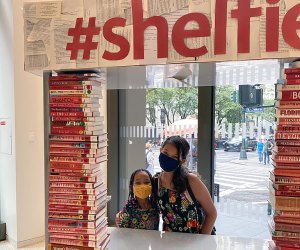 Welcome Week Invites Visitors Back to NYPL With Free Programming
The NYPL is flinging open its doors and beckoning New Yorkers to come inside with a series of activations meant to remind visitors of all the free services available at its branches from local neighborhood locations to destination-worthy spots, which all offer way more than shelves and shelves of books.
Subscribe to our newsletters to get stories like this delivered directly to your inbox.
NYPL Welcome Week runs through Saturday, October 23, at all open branches in the Bronx, Manhattan, and Staten Island, and is the latest attempt to re-introduce the library and recruit visitors to return to its brick-and-mortar locations. Welcome Week comes on the heels of the NYPL's announcement that late fines are a thing of the past.
OUR LATEST VIDEOS
Visitors to neighborhood library branches can expect programming ranging from free story times to arts and crafts projects, live musical performances, trivia games, and more.
RELATED: 12 Must-See Museum Exhibits in NYC This Fall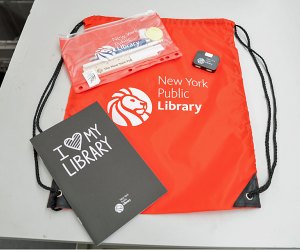 Stop by your local library for free programming and Welcome Back Packs during the NYPL Welcome Week. Photo courtesy of the NYPL
If you find yourself in Midtown, there are two extra exciting happenings. The main NYPL branch is displaying more than 250 library treasures in its new, permanent Polonsky Exhibition, which includes artifacts like an original copy of the Declaration of Independence, the beloved original stuffed Winnie-the-Pooh, and friends, and more. If you can't score a free, timed-entry ticket, head across the street to visit the newly remodeled Stavros Niarchos Foundation Library, which hosts an interactive scavenger hunt through its stacks for clues related to the exhibition. Collect them all and claim a prize, while supplies last.
Additionally, 15,000 "Welcome Back Packs" will be distributed across the system. These drawstring backpacks are full of school supplies, including notebooks, pencil cases, pens, rulers, USB drives, and more.