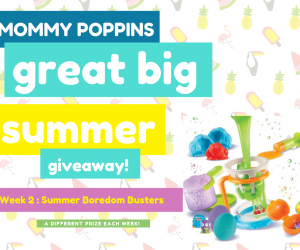 Enter to Win the Summer Boredom Busters Giveaway!
What's the secret to a happy summer? Keeping kids busy! We've rounded up a great group of prizes in our Summer Boredom Busters Prize Package (total value $220.82) includes games, toys and activity books for fun and enrichment to keep kids from falling into the dreaded summer slide. This prize package is recommended for children ages 4 and up.
The Summer Boredom Busters Giveaway Package Includes: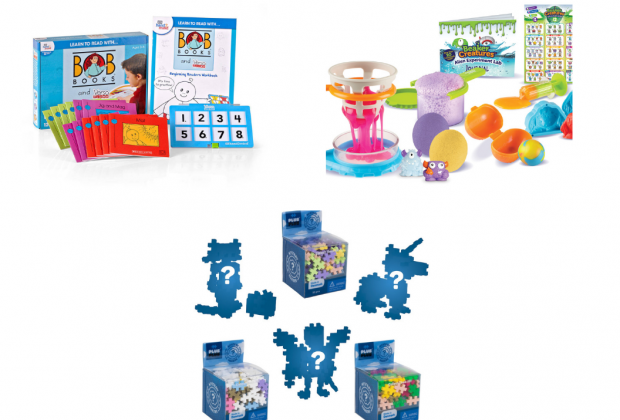 Kickstart your child's path to reading with Bob's Books and VersaTiles Beginning Readers. Alongside these books, children can practice the skills they are learning with VersaTile activities. Help kids have more confidence in learning and in their reading abilities.
Be the first on your block to own the Beaker Creatures Alien Experiment Lab! Just launched in June, kids can play mad scientist by making their very own Beaker Creatures Reactor Pod and so much more! This 18-piece experiment lab includes 2 Mystery Reactor Pods, full-color experiment booklet, and hands-on science tools.
Can you solve the mystery with Plus-Plus Mystery Makers? You can see what color pieces you're getting but you don't know what it will build! Scan the QR code for a 'swipe-to-build' online experience or keep it old school with step-by-step instructions.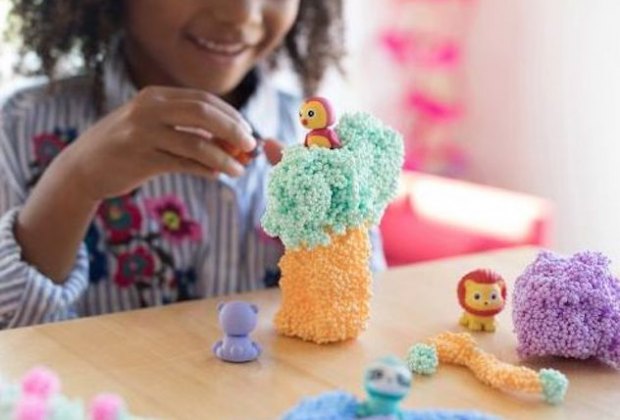 Open a world of Playfoam®️ Pals 6 pack and find a surprise inside! Hidden within each mystery pod, a collectible (and totally adorable) wild animal pal awaits. Use the Playfoam to create everything your pal needs again and again!
Hoyle Emotional Intelligence Games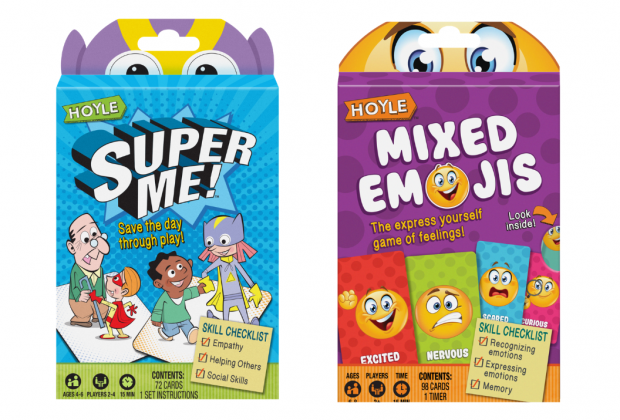 Super Me! is an emotional intelligence card game that includes elements of kid-favorites like Memory and Matching! You can reinforce kids social skills like making good choices, helping others and having empathy.
Mixed Emojis is the express yourself game of feelings! Encourage kids to recognize and express their emotions and memories in this easy to play card game.
Activity Books From Fox Chapel Publishing
The fun and creative "Origami for Kids" book contains 20 fascinating projects and 100 sheets of quality origami paper for hours of folding fun.
"The Wall: A Timeless Tale". With simple yet profound illustrations and dimensional elements, children will learn how a community can be harmed when barriers are built and thrive when people come together.
"Mario and the Aliens" This charmingly illustrated children's picture book is all about the importance of having fun with "real toys" like bikes, balls, and dolls—instead of computers and electronics.
"BigFoot Goes on Great Adventures" Find the elusive creature and his legendary footprint - along with over 500 other hidden objects - in 10 immense visual puzzles, full of activity and detail.
"BigFoot Goes on Big City Adventures" Sharpen your search and find skills by locating BigFoot in the big cities of the world.
Discover what dinosaurs were REALLY like in "Dinosaurs: The Myth-Busting Guide to Prehistoric Beasts" book! Find out how the real dinosaurs actually lived, looked and sounded in this fascinating book.
Inside the "BigFoot Activity Book" children aged 5-12 will discover 136 pages of whimsical mazes and riddles, search & find puzzles, word games, coloring pages and more. And a bonus 8-page section includes more than 80 free animal stickers!
Enter below to win. All entrants will be signed up for our free Mommy Poppins local family activities newsletter, or our national family travel weekly. Current subscribers won't receive duplicates. After you enter, share with your friends for even more chances to win!
See all of our weekly giveaways on our Great Big Summer Giveaway page.