Mission Trips for Teens: 7 Summer Service Programs That Help Kids Give Back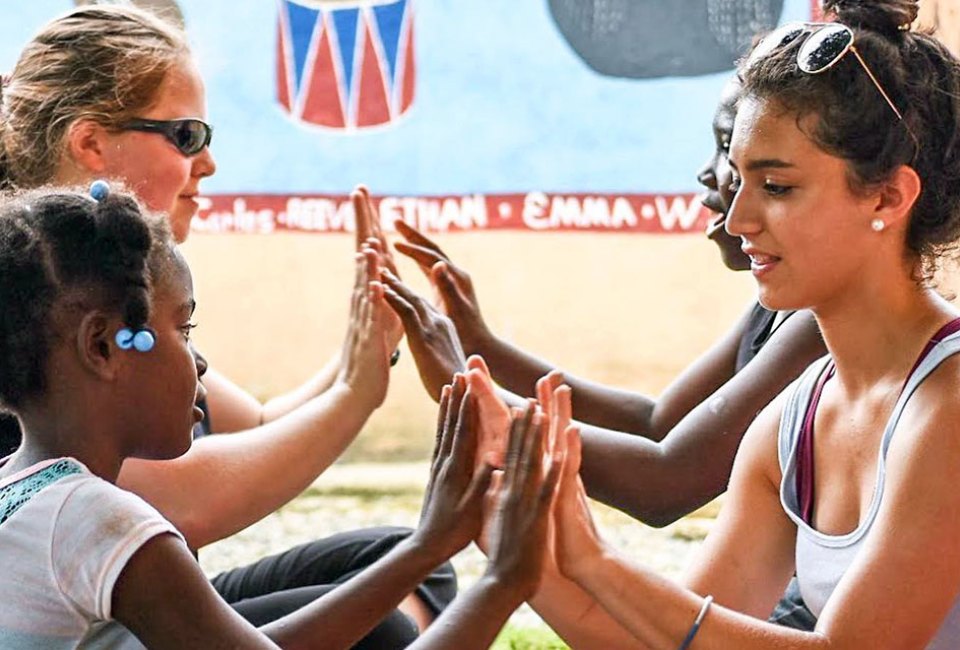 1/3/23
- By
Diana Kim
If your teen is looking for an enriching summer experience but has aged out of summer camp, embarking on one of these mission trips or service projects for teens could be a good fit. While teens can stick around and enjoy a summer internship in NYC or try to nail down a summer job, these summer service projects offer a different kind of real-world experience that allows kids to travel while giving back.
Each of these summer programs offers a service-oriented experience allowing teens to immerse themselves in a foreign culture while helping local communities and assisting in conservation projects, teaching teens empathy, leadership skills, and cultural appreciation in the process. On many of these mission trips, there's an opportunity to enjoy recreational activities like snorkeling, scuba diving, sightseeing, hiking, and cultural exploration, too.
Ready to explore? Read on for seven orgs offering mission trips for teens and find more teen-approved things to do in our NYC Teens Guide.
Subscribe to our newsletters to get stories like this delivered directly to your inbox.
All together, enjoying one of these mission trips for teens just might give your kid a leg up on their college applications. Each program listed below caters to high schoolers in grades 9 through 12. Most offer community service hours and some form of financial aid or scholarship. Be sure to click through to each website for application requirements, deadlines, and costs.
Mission Trips for Teens to Take This Summer
The aim of Projects Abroad is to promote responsible volunteering by arranging sustainable projects that make a genuine difference. Each of the mission trips offered by Projects Abroad includes ethical volunteering opportunities and a broad range of cultural activities. Some of the most popular high school service projects include helping disadvantaged youth in Peru, pre-med internships in South America, conservation in Ecuador, and social activism in Argentina. Service trips last about two weeks and Projects Abroad offers support for fundraising to offset the cost of your travel. To be eligible, teens must be ages 15-18.
RELATED: 15 Teen Activities for New York City's Ultra-Cool Big Kids

Apogee Adventures leads action-packed service trips that include plenty of time for fun and recreation.
Apogee Adventure specializes in outdoor summer adventure programs for teens, including some focused on community service. Teens can help reforest a coastal wildlife refuge or work with a community center to assist rural farmers. Of course, there is time for fun and relaxation.
Putney Travel has more than seven decades of experience crafting educational summer programs. Travel specialists connect teens with programs all over the world specializing in service-based experiences. Over the course of several weeks, teens make a real difference in their host communities while building friendships and immersing themselves in different cultures. Examples of student community service projects include repairing houses for low-income families or building a new summer camp for local children. A typical group includes 12-14 students and two leaders. Service trips range from two weeks to almost a month, and scholarships are available.
RELATED: Summer Jobs for Teens: How to Help Your Kid Find a Summer Gig

Global Routes service trips include destinations in Asia, South America, the Caribbean, and Africa.
Global Routes offers service-driven, mission trips for teens in Asia, South America, the Caribbean, and Africa. These programs allow teens a meaningful cross-cultural exchange by immersing them in small, local communities while providing the opportunity to work on different kinds of service projects. Examples of these mission projects include building a community water tank in Nepal, teaching English to local school children, working on a construction project in Costa Rica, and rehabilitating an old cashew plant in Thailand. Trips range from 3-4 weeks, and financial aid is available.
The goal of Travel for Teens is "transformative teen travel" that helps young people build confidence, develop new relationships, and gain new experiences while actively helping the local communities they visit. These programs combine adventure like snorkeling and surfing with service projects like teaching English to Balinese children, volunteering to aid wildlife conservation in Alaska, or collaborating with rural villagers in China to assist in sustainable farming techniques. The programs range from 11 to 30 days. Community service credit is offered.
RELATED: Teens Can Apply Now for Summer Internships in NYC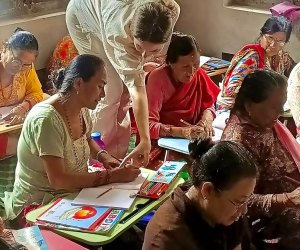 International Volunteer HQ connects groups of volunteers with service projects worldwide.
This mission trip organization offers a wide range of affordable service trips for teens in 17 different locations throughout the world. Service projects include animal care, child care, construction and renovation, conservation, and healthcare. Trips can last anywhere from 1-24 weeks and starting dates are available throughout the summer. International Volunteer HQ believes volunteering shouldn't cost a fortune and tries to keep its trips as affordable as possible. The cost of trips starts at $330 for one week and varies depending on destination and length. Teens under 16 are required to volunteer as a part of a group (such as a group of family or friends), though teens 16 and 17 can join independently with parental consent and two references.
The summer programs offered by Visions are all service-focused. The program serves local communities in the British Virgin Islands, the Dominican Republic, Peru, and the Blackfeet Reservation in Montana. Projects include building classrooms for a local school, working with the Animal Rescue Council to construct dog houses, or working on conservation projects that benefit the Blackfeet Tribe. Teens have time to engage in a number of adventures like horseback riding, snorkeling, and other excursions. Trips range from nine to 25 days. Financial aid is available.
Photos courtesy of the programs
Enter to Win!