2023 Annual Bus Festival
Emily Warren Roebling Plaza

Improv 4 Kids Off Broadway Live
New York Improv Theater Times Square

Spark Math: Free Trial Class
Virtual
Summer Jobs for Teens: How to Help Your Kid Find a Summer Gig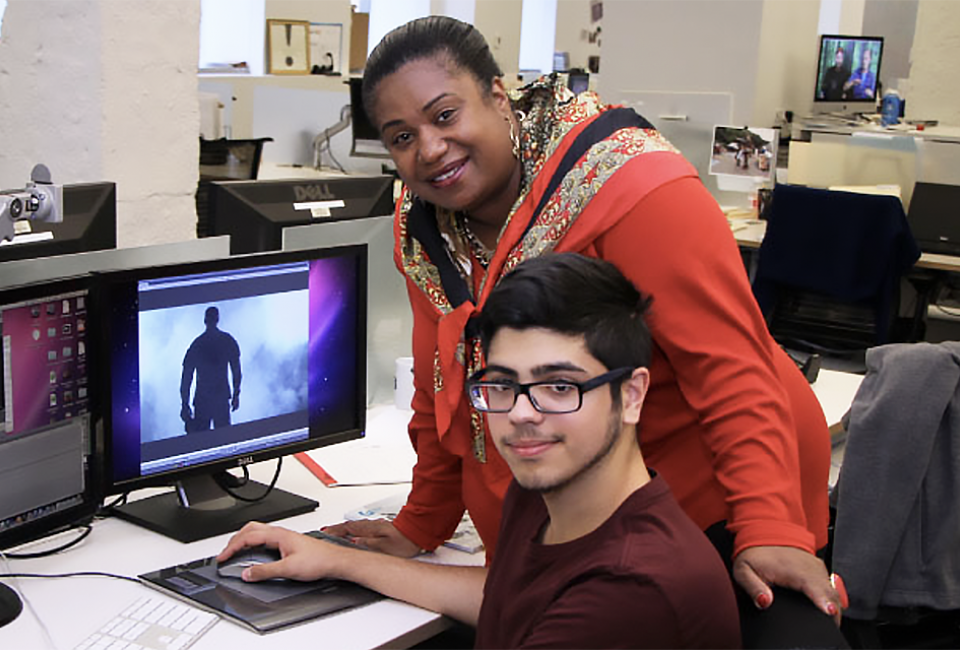 3/15/22
- By
Diana Kim
Got a teen who's looking for a summer job? While NYC teens have a variety of summer internships to apply to, most of these are unpaid, offer school or volunteer credit, or provide only a small stipend. For a paid summer job, there's a different set of procedures teens must follow.
Read on to find out what you and your teens need to know before they begin their hunt for a summer job or after-school gig.
Subscribe to our newsletters to get stories like this delivered directly to your inbox.
Who's Eligible to Work in NYC?
Teens ages 14-17 are eligible to work in NYC as long as they have proper documentation, otherwise known as working papers. Kids as young as 11 can also work as newspaper carriers if they have a working permit.
What Are Working Papers?
Working papers are an employment certificate for minors and were developed to ensure kids don't work too many hours. Working papers are divided by age groups and colors. Teens ages 14-15 are issued blue working papers, which allows them to work during school vacations and after school. Teens with blue working papers are not allowed to work in factories.
Teens ages 16-17 receive green working papers. They are allowed to work in factories with certain exceptions. For 16- and 17-year olds, who have left school for full-time employment, salmon papers are issued.
There are special working papers for farm work, newspaper carriers, and those looking to sell newspapers and magazines.
How Can an NYC Teen Obtain Working Papers?
Teens need a physical within the last 12 months and an official ID such as a driver's license, birth certificate, or passport.
Once they have their documents in order, teens can get a working paper application from their school's guidance counselor. If your teen is not in school, they can visit the high school that is closest to them to apply.
All applications must be signed by a parent or guardian. For those teens seeking full-time jobs, a parent or guardian must come with the teen in person when applying. For teens ages 16 years and older who have dropped out of school, a prospective employer must also sign a pledge of employment on the application form.
Once your teen lands a job, their working papers are physically given to and kept by the employer until they stop working or change jobs.
Detailed information can be found at the New York State Department of Labor's website.
Resources to Help Your Teen Find a Summer Job
Once your child has working papers, the largest resource for summer jobs for teens in NYC is the NYC Summer Youth Employment Program, which matches community-based employers with prospective job applicants. Teens can use the website to find jobs that match their interests and skills. Teens are chosen for the program through either a lottery or by direct recruitment by one of the employers. Mayor Eric Adams has promised to expand the program so there are more organizations for teens to be matched with.
Another great database is the Youth Employment and Opportunities Locator which has several different kinds of opportunities for teens.
Teens may also find a job using the New York State Job Bank, which has a specific site for seasonal employment.
Teens can also apply to work as a lifeguard, one of the quintessential summer jobs. The NYC Parks Department has all the information teens need to apply to be a lifeguard at one of the public pools or beaches, though take note: Applications for lifeguard positions traditionally open in January. Still, you can add your teen's name to the list to be notified of future openings.

Sign up for our free
newsletters.
Mommy Poppins is a family activity website that helps people find things to do with kids.
©
2023
MommyPoppins. All Rights Reserved.
mp-prod4-v4.32.99
Enter to Win!