Questions to Consider Before Picking a Pediatrician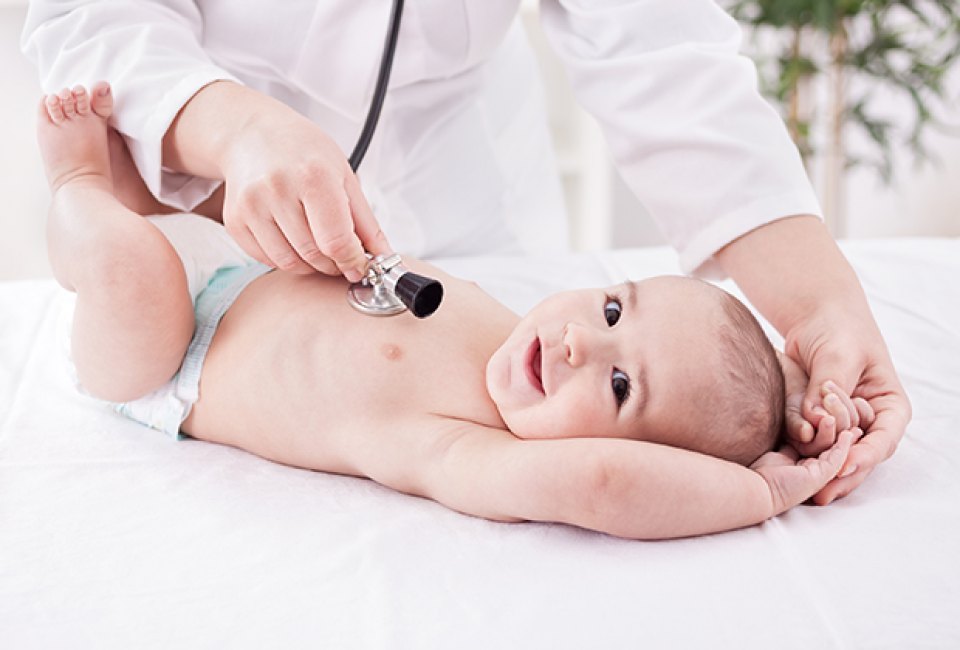 11/1/16
- By
Rose Gordon Sala
Choosing your kid's pediatrician may seem like just one more "before baby" chore to soon-to-be parents running down a checklist that includes everything from assembling the crib to finding childcare. But actually, this single decision is going to impact your family more than you might think.
Of course, you need to ensure a doctor is licensed, and ideally, certified by the American Board of Pediatrics, accepts your insurance, and works with a top-rated hospital in case of emergencies, but beyond those practicalities, there are a few things that make for standout pediatricians. The best pediatricians (IMHO) treat the whole family, especially new parents. They ask mom if she's getting enough sleep and offer breastfeeding and other postpartum support. The can offer discipline suggestions and address behavior issues as kids grow up.
But don't just take my word for it. We asked our amazing group of second-time parents at Mommy Poppins with kids ranging from newborns to teens on what to ask when interviewing a new doctor for your children and what to look for when choosing that very first pediatrician for your brand-new baby. Read on for our 13 top questions to consider before choosing your next doctor.
Find more top tips in our Baby and Pregnancy Guide for New Parents.
The Basics
1. Is the office convenient? My first criteria for choosing a pediatrician these days is proximity, especially with babies who head to the doctor nearly every month for a wellness checkup and shot in the first six months of their lives! For those driving to the office, is parking plentiful or a pain? For those in the city, can you walk to it? Is there stroller parking?
2. Do they offer any evening or weekend hours? Extended hours, beyond Monday-Friday, 9-5pm, are crucial, particularly for parents working outside the home. Flexible hours are great for scheduled check-ups, but also if your kid comes home from school sick or on the weekend. If you fall in love with a smaller practice that has less flexible hours, make sure you know where the closest quick care clinic is located, because we guarantee you'll be visiting it.
3. Can you get a same-day sick visit? This is invaluable and a must-have in my book. If you can't get in to see your pediatrician when your kid is sick and in need of attention, well, what is the point?
4. Are you in sync with the doctor on vaccinations whatever your beliefs, whether that is every kid that enters the building must be vaccinated to gradual vaccination schedules?
RELATED: Best Baby Sleep Aids to Get Baby Sleeping Through the Night
Questions for the Pediatrician
5. What type of advice do you give new parents? This is a good opportunity to see if your parent-doctor philosophies match up or not. Do they align with your ideas on sleeping, feeding, or behavior issues? Do they seem to want to treat the whole family in the sense that they'll help mom with breastfeeding advice, getting rest, and both parents through this enormous life transition? Finding a pediatrician like this for my first baby was just invaluable. She coached me through getting the baby to sleep on a schedule, diagnosed mastitis, and suggested a new pump when I was panicking about breastfeeding as I headed back to the office.
6. How long is the typical wait time? Their reaction to your question is what you're really looking for; do they laugh it off, or do they take your concern seriously? Waiting for hours for a wellness checkup with a cranky kid will quickly send you running for a new doctor.
7. Can I call in to the doctor directly with a health question, or a nurse practitioner on staff? How quickly do they get back to you on your question? Some pediatricians will do this via email, others have a nurse take the call. Be wary if they use a call service for every inquiry. One mom we know likened her experience of waiting to hear back from her child's doctor to waiting for that ever elusive cable guy.
8. What happens when my child falls ill or has an emergency after hours? No. 1, they should have a clear response to this; No. 2, it should work well for your family. Is there an answering service that will patch you through to your pediatrician, or is there someone in the practice always on call? Or do they have a strong relationship with another office or local urgent care that they recommend?
9. Not a direct question, but at the end of your introductory visit, ask yourself: Do I like this person? Were they friendly, communicative? Did they take their time with you? Do you jibe with them essentially? You will be spending a lot of time with this person and sometimes in a high-stress or emergency situation. Make sure you trust them.
What to Look for During Your Visit
10. Is the office staff friendly? You will deal frequently with the front-of-the-house staff (making appointments, filling prescriptions, getting those camp/daycare/school forms filled out), so make sure you like them, they are responsive and kind.
11. What does the waiting room look like? Is it clean? Any toys or books? How bad is the line? Is there a separate "well baby" room or a "sick" room where healthy newborns and kids can avoid germs?
12. Are there a mix of babies and big kids? Ideally, you'll want your child to grow up with this doctor or practice, so that they get to know your child, their individual issues, and family issues. Something to consider asking the pediatrician is how do they treat tweens and teens? And if you have a big kid, does this seem like someone your child will connect with and confide in?
13. Lastly, but perhaps most importantly: Are they good diagnosticians? This might not be apparent right away, but a pediatrician who catches that whooping cough, troubling rash, walking delays, and other issues early, is the doctor every parent wants. Some things to look for: Do they listen to your concerns, or are they dismissive? Do they ask smart follow-up questions? Do they seem to care? Remember to always trust your parental instincts, and don't be afraid to get a second opinion.
If it turns out that this is not the doctor for you, it's OK to switch. This is your kid!
Click Here to Sign Up!
i