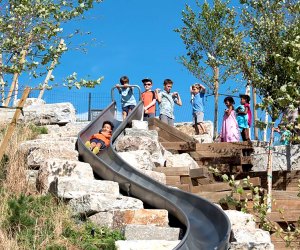 Best Spring Events for NYC Preschoolers and Toddlers
Spring may be the most exciting season of the year for parents and caregivers of preschoolers and toddlers who have been stuck inside for the 5,000 weeks that make up winter. With the arrival of warm weather, it's like New York City itself wakes up from hibernating, and families stream out of their houses to take advantage of all the city has to offer in springtime.
There are so many wonderful things to see and do during April and May, and we've rounded up the best ones specifically for kids ages 5 and under. What's not included? The piles of Easter celebrations, Mother's Day extravaganzas, and Passover observances. Too.Much.Information. (But don't worry, we're covering all the spring holidays in depth in coming weeks.). Without further ado, here's the best of the rest!