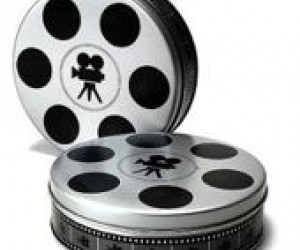 New Jersey's Dine-In Movie Theaters
If you're looking for a fun outing with the kids, a dine-in movie theater can be a great way to combine seeing a movie with enjoying a meal. These theaters show the latest kid-friendly movies on the big screen and offer delicious food that's delivered right to your seat. Super fun for the kids and no cooking or clean up for the parents! (FYI, two of the locations also host adults-only screenings if you want to ditch the kids and head out for date night.)
There are four AMC theaters with the dine-in option: Menlo Park 12 in Edison, Bridgewater 7 at Bridgewater Commons, Essex Green 9 in West Orange, and Riverside 9 in Hackensack. Advance reservations are suggested as movies can sell out fast. Purchase your tickets online—you'll get to choose your seat location to avoid being split up.
Once you're at the theater, find your seat and a server will come around to take your order. The seats are larger and cushier than average movie theater seats, which is a nice upgrade. Menu choices vary by location but kid's meals include popular items such as quesadillas, chicken tenders and grilled cheese. (Probably not the place to go if you're hoping for a healthy meal.) There's an extensive dinner menu for adults, as well as fancy cocktails and yummy desserts. Traditional theater treats like popcorn and candy are available if you don't want to order a full meal.
Average ticket prices are $16-18 for adults and $13-15 for children. Matinee tickets are generally a few dollars cheaper if you want to save some money. Kid's meals are around $6-$8 with adult options ranging from $10 for burgers up to $15 for fancier entrées.
This family-owned theater has been around since 1920. The current owners purchased it in 1989, with plans to turn it into a wonderful destination for family-friendly food and entertainment. The theater has a laid-back, old-school vibe and shows mostly family-oriented and children's movies. No worries about keeping the kids quiet or making a mess here! The large menu includes appetizers, burgers and pizza, along with kid's items such as chicken fingers, hot dogs and pasta.
Ticket prices are $8 for adults and $6 for children. Kid's meals are $5.50 each, including drinks, while adult prices generally range from $5 to $7.
The Cinema Café is a great option for birthday parties too. Packages are reasonably priced and the birthday kid's name goes up on the marquee!
iPic Hudson Lights – Fort Lee
This luxury theater has been called the "crown jewel" of movie theaters, and features plush leather seats, artisanal cocktails, and a chef-driven menu.