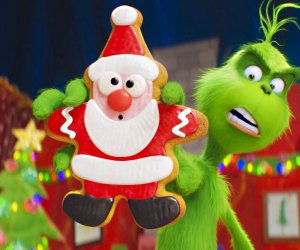 What's Open on Christmas Day in New Jersey: Fun Things to Do
Christmas Day is certainly a historically-homebound holiday, with parents and children staying home to revel in new presents and enjoy time spent with family and friends. But once all the gifts have been opened and the festive potluck polished off, that holiday spirit is still alive and well, leaving moms, dads, and kids raring to burn off the last of their candy cane and sugar plum high.
Since shopping malls are largely out of the question until Wednesday, and most indoor play spaces are closed for biz on December 25, there's not too much recreation readily around the corner. But Mommy Poppins searched high and low to find out what's open on Christmas—and happily, there are quite a few fun finds!
1. Go to the movies
While nothing necessarily kid-friendly is coming out ON Christmas Day, several family-oriented films were released in December, and they're worthy of a few hours spent sipping soda and pigging out on popcorn! Whether you and the little ones want to get cozy for a matinee showing of Dr. Seuss' The Grinch, trade your sugar cookies for a spoonful of sugar and Disney's Mary Poppins Returns, or join your older kids for Paramount's Instant Family, replete with all the Mark Wahlberg and memories you could ever want, you're sure to have some awesome cinematic family time. Check your local theater listings for show times.
It's a Wonderful Life is also playing at the Hopewell Theater, if you can't imagine the day going by without a little George Bailey.
2. Catch a magic show
The holidays are full of magic, but if your littles want even more abracadabra action, there will lots of it from 10:30–11:30am at the Kaplen JCC on the Palisades. Join internationally-acclaimed magician David Levitan as he delights the whole family with his sleight-of-hand, walk around magic that's 100% interactive and full of surprises, illusions, juggling, and side-splitting comedy. And if you have magician wannabes in your crew, there's a chance they can be pulled on stage with David himself. (So maybe bring their capes, just in case!)
RELATED: 25 Christmas Movies To Fill Your Family with Holiday Cheer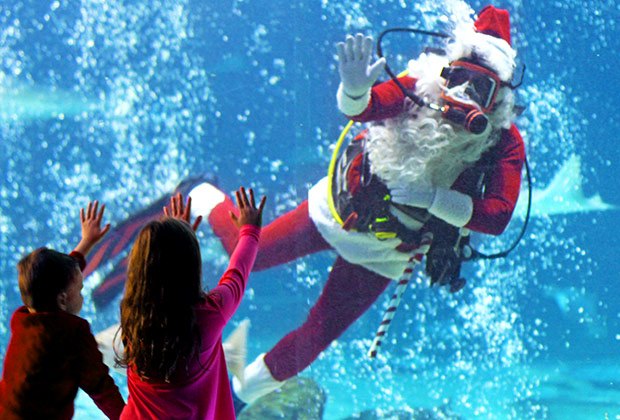 Adventure Aquarium welcomes visitors on Christmas Day. Photo courtesy of the aquarium
3. Visit the aquarium
You might not be able to spot a North Pole narwhal, but you'll still have a blast at the Adventure Aquarium in Camden (which is open from 11am to 3pm). Stop by to see the largest underwater Christmas Tree and save up those sassy dance moves for the snow shower dance party. And if you haven't gotten enough of Santa or his elves yet this season, don't forget to mosey on over to Merry Elfish Storytime.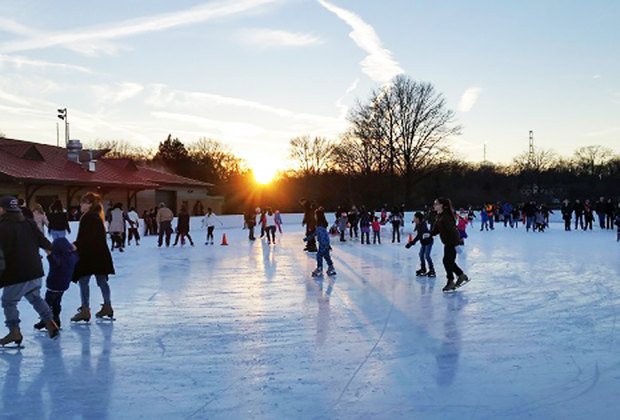 Check out the outdoor skating rink in Roosevelt Park in New Brunswick. Photo courtesy of Middlesex County, NJ
4. Go ice skating
There's no better way to kick off the winter season, officially, than to start on the ice, and you don't need to know how to lunge or lutz either! Check out some of the best indoor and outdoor ice rinks in NJ, and either call ahead or check their public skating schedules online. For starters, Ice at the Pier in Long Branch, offers public skating starting at 6pm.
5. ...or roller skating
Prefer to have fun without bundling up? The Branch Brook Park Roller Skating Center in Newark has a special Christmas Day Bash public skate session from 6-9pm. Admission is $4 for everyone and even Santa and Rudolph will be getting their skate on!
6. Break out the board games
If your kids asked for board games this year, don't waste any time breaking out those babies for an afternoon of healthy family competition! Whether it's Soggy Doggy or Melissa and Doug's Suspend Family Game, Googly Eyes or any new Monopoly iteration, when Mattel or Hasbro have a hand in it, it's guaranteed to be a good time!
7. Take a wintry walk or a family trip to the park
According to the extended weather forecast, New Jersey should be fairly warm on Christmas Day. So, even though you might not have flurries to furnish your family walk, you won't need to dress in too many layers. Most parks are open 24/7 in NJ, so whether you venture out early in the morning or decide to play a family round of hide-and-seek later in the day, you shouldn't have a problem.
8. Take on Santa's job with your own elves
Other than singing loud for all to hear, the biggest way to spread Christmas cheer is to volunteer. From food banks to homeless shelters to food and warm clothing drives, there are so many ways to give back with your families on December 25, without having to forfeit any of your time-honored traditions.
9. Enjoy a holiday feast away from home
Sometimes traditions were made to be turned upside down! If you've only ever hosted or gone to a family member's feast for the day, perhaps you and your loved ones can take a break this year and leave the Christmas culinary creations to the pros! There are a number of restaurants open for the holiday, and Mommy Poppins has the scoop on where you can find them!
RELATED: Restaurants Open on Christmas Day in New Jersey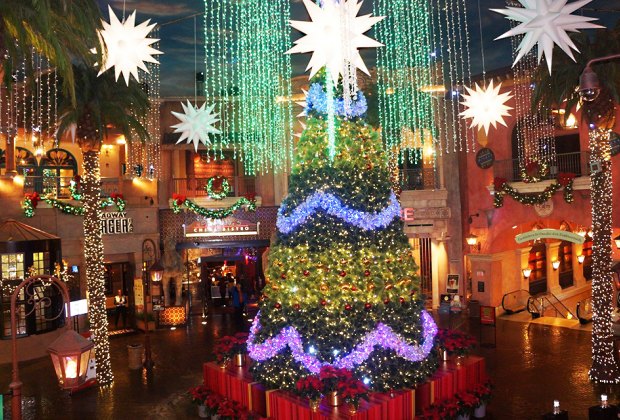 Head to Atlantic City for the Tropicana Holiday Musical Light Show. Photo courtesy of the venue
10. See a light show
Looking for something a little more Christmasy? Check out the Tropicana Holiday Musical Light Show or head to Smithville for a Holiday Light Show on the water.
11. Go bowling
Stay warm indoors AND wear cool shoes at a local bowling alley, many of which offer Jingle Bowl 'All You Can Bowl' exclusives for Santa's special day. Some open lanes include AMF Strathmore Lanes in Aberdeen Township, Bowlmor in Green Brook, Brunswick Zone Deptford Lanes, Brunswick Zone Belleville Lanes, and AMF Wallington Lanes.
RELATED: Best and Brightest Christmas Light Displays in New Jersey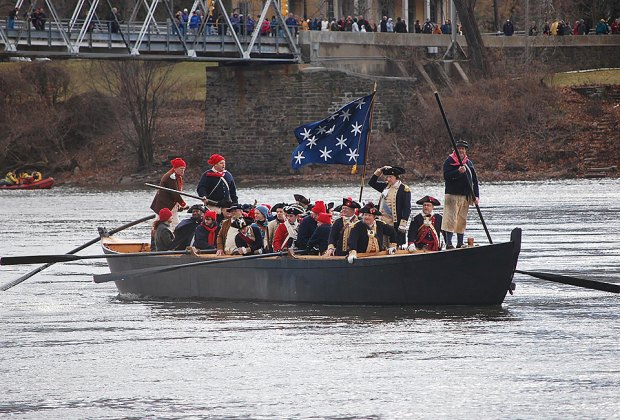 Join history buffs at this Bucks County Christmas Day Tradition. Photo courtesy of Washington Crossing Historic Park
12. Honor our Founding Father
Do something patriotic and watch literally hundreds of costumed re-enactors present Washington's famous Christmas Day crossing of the Delaware River. The crossing begins at 1pm, but arrive early for a viewing spot as this event draws a big crowd.
13. Marathon all the Christmas movies
Flaunt your flannel footie pajamas and let the kids pick their respective spots on the couch as you snuggle up to screen all the best Christmas movies from The Polar Express to The Santa Clause. Toggle between ABC and Freeform all day, because there's no shortage of festive flicks to feast your eyes on! All you'll need to sweeten the scene is some Christmas cookies and steaming hot cups of cocoa topped with whipped cream and tasty, tinsel-like trimmings.
However you spend your day, have fun and enjoy the spirit of the holiday season!