Overnight Summer Camps for Kids with Food Allergies in CA, OR, & WA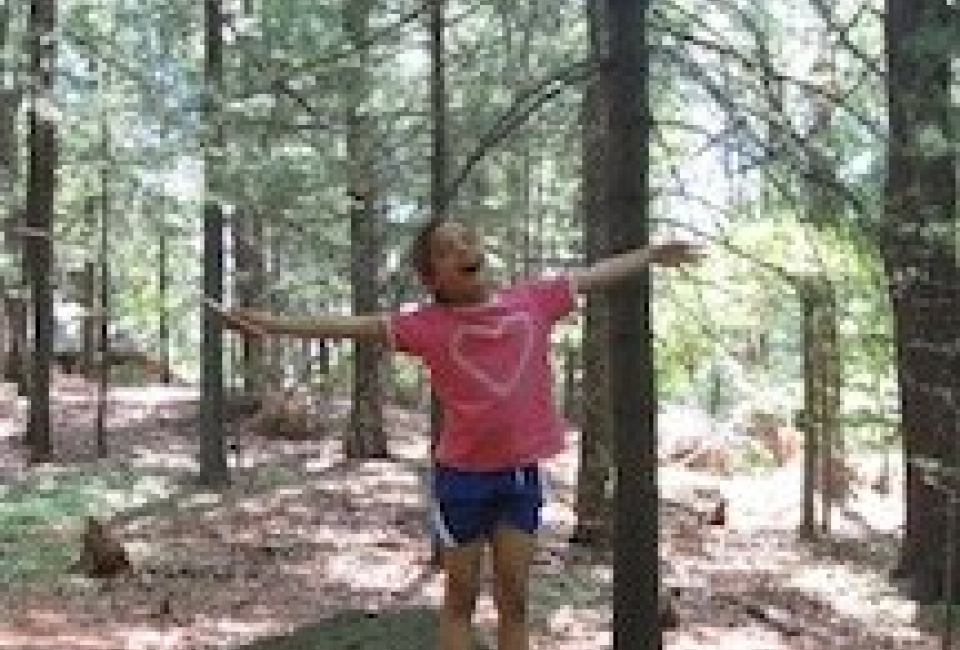 4/22/14
- By
Jennifer Cook Nice
With summer right around the corner, parents have a lot of planning on their plates to ensure a fun-filled time away from school. There are many overnight camp choices for kids without dietary restrictions, but let's face it: for those who do have dietary concerns - gluten-free, peanut-free, vegan, or other needs - the list is not as long. For those moms and dads who want overnight camps as a potential activity for their kids this summer, here's a list to consider, especially if diet is a concern.

The following camps are located throughout the west of the US and have a focus on special diets and accommodating food allergies.
Camp Exploration
Encino, CA
Camp Exploration has been the only totally vegan camp for kids since 1993. Not all campers who attend are vegan or even vegetarian, but there is an emphasis on a vegan (and non-violent) lifestyle. Camp Exploration offers a variety of overnight camps including Alien Adventure Overnight Camp, Amusement Park Paradise Overnight Camp, California Cruzin' Overnight Camp, Hikers' Heaven Overnight Camp, Mountain Retreat Overnight Camp, and Recreational Respite Overnight Camp.
Camp Celiac at Camp Arroyo
Livermore, CA
Ages: 9-16; Campers ages 16-17 entering 10th grade or lower may choose to register as junior counselors or campers.
The 138 acre Camp Arroyo is home to Camp Celiac 2014, where campers and staff eat three meals a day of delicious gluten-free food and enjoy traditional camp activities such as a ropes course, rock climbing, zip-lining, boating, swimming, archery, arts and crafts, skit night, and outdoor sports. Ingredient lists are posted for all menu items. This is not a nut-free facility.

Youth Empowered Action Camp
Northern California
Ages: 12-17
and
Youth Empowered Action Camp
Location: Portland, OR
Ages: 12-17
YEA Camp California is located at the Quaker Center in Ben Lomond in the Santa Cruz Mountains. YEA Camp Oregon is held at Camp Adams in Molalla, Oregon, on 200 acres of woods. Youth Empowered Action (YEA) Camp is a leadership program designed to train and support teens who want to change the world. This camp is completely vegan. Campers with other food intolerances or allergies can also be accommodated. The camp's goal is for campers to build the knowledge, skills, confidence, and community to make a difference on issues they care about for years to come. Some titles for camp workshops include Developing and Effective School Club and Arts Activism. Check out the parent testimonials on the YEA site, which are very encouraging.
GIG Kids Camp West
Sealth, WA
At GIG Kids Camp West, campers with gluten intolerance or Celiac Disease are professionally supported during particular sessions by the volunteers and staff of the Gluten Intolerance Group (GIG). Dietitians handle food prep to assure nutritious gluten-free meals and snacks. Youth with diabetes must register directly with American Diabetes Association.
Celiac Disease Foundation (CDF) Camp Gluten Free
Camp Nawakwa, San Bernadino, CA
Ages: 7-17
CDF Camp Gluten-Free™ camps accommodate campers with celiac disease or non-celiac gluten sensitivity and support a gluten free environment where campers can enjoy sports, swimming, arts, and high adventure. Camp Fire Camp Nawakwa is located in the Barton Flats Area of the San Bernardino Mountains in CA and is accredited by the American Camping Association.
Camp Blue Spruce
Banks, OR
Ages: 9-14
Camp Blue Spruce's mission is to provide a summer camp experience where children with food allergies can be independent, confident, and care-free. Camp Blue Spruce is a 5 day camp with activities that include sports, music activities, cooking classes, and arts and crafts. There are hiking and watercraft excursions as well. Campers sleep in newly renovated cabins, with an opportunity to sleep outside as one of the excursions. The meals are free of dairy, eggs, peanuts, tree nuts, fish, shellfish, wheat, soy, gluten, and sesame. The camp works with WA FEAST and Oregon Food Allergy Network, and a professional team of medical staff is on hand 24 hours a day throughout the camp session.
Sign up for the Mommy Poppins Newsletter today!