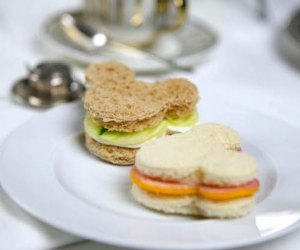 5 Orange County Tearooms for Kids and their Dowager Countess
If you are regularly invited to eat and drink imaginary cakes, scones, and PG Tips from a Fischer-Price tea set, why not reciprocate with an invitation to a kid-friendly high tea at an Orange County teahouse? Forget trying to make conversation with Barbie and the teddy bears; taking your tea party on the road offers a chance to spend quality time with your kiddos while indulging in real scones, clotted cream, and cucumber sandwiches.
Kids love getting all dressed up to gorge themselves on desserts, while parents get to indulge in countless cups of caffeine in a room with an adult vibe. It's a win-win. Pinkies up!
Who wouldn't love to have high tea with Mickey Mouse? Steakhouse 55, a full-service restaurant inside the Disneyland Hotel, is the only dining spot at the Disneyland Resort that offers afternoon tea. The restaurant serves traditional scones, tea sandwiches, desserts, and tea every day from 12pm to 3 pm. Kids can enjoy their own "Kids Tea Party" designed specifically for them with scones, tea sandwiches, desserts, juice, milk, or hot chocolate. The restaurant also happily accommodates food allergies, as well as vegan and gluten-free dietary restrictions, upon request.
This charming Yorba Linda cottage delights little ones with its princess tea service that includes a tiara, wand, and kid-friendly food options like PB&J. Adults can enjoy the selection of finger sandwiches, award-winning scones with Devonshire cream and strawberry jam, and authentic Cornish pasties.
This family-owned tearoom is the perfect backdrop for a posh party. Not only is the cottage a stone's throw from the beach; it also offers children's birthday packages and a Prince & Princess Tea for children under the age of ten. Make your little ones feel like real royalty with a pot of lemonade or decaffeinated tea, scones with whipped cream and jam, miniature desserts, and a plateful of tea sandwiches.
RELATED: Afternoon Tea and Tea Parties for Los Angeles Kids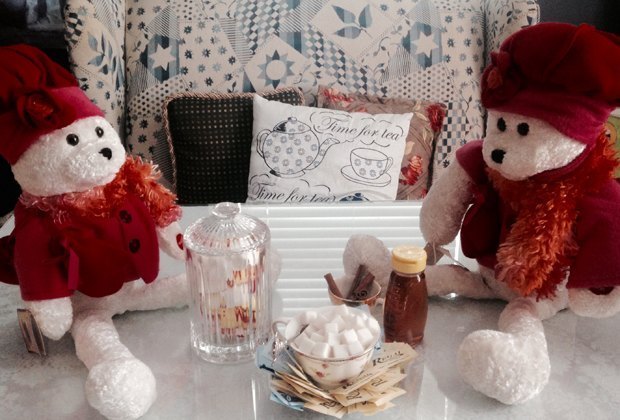 Treat your tot to the ultimate tea party with Pamela's Little Princess Tea. This kid-friendly option includes a miniature teapot filled with your choice of milk or lemonade, made-to-order finger sandwiches, fruit, and freshly baked scones with clotted cream and jam. Little guests love pouring "tea" from their own pot at this traditional spot, a favorite among expat Brits.
This posh beachfront hotel offers a twist on traditional English high tea with a wide selection of classic teas, contemporary blends, and new flavors from emerging tea markets. Afternoon tea is held each weekend inside The Great Room Social Lounge, where guests enjoy pots of their favorite tea paired with Italian-inspired small bites like manchego and lemon preserves on a French baguette, pistachio macaroons, and hazelnut chocolate tarts. Kids aged 4 to 16 receive complimentary bombolocini and hot cocoa—but most importantly are made to feel very welcome in a grown-up environment.