SPONSORED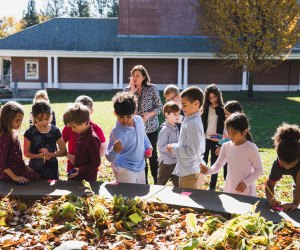 Friends Academy Nassau County Private School Focuses on Service and Diversity
Recently named the top K-12 private school in Nassau County by Niche.com, Friends Academy is a Quaker independent college prep school for kids ages three years through twelfth grade.
With a driving mission based on the principles of "simplicity, peace, integrity, community, equity, and service," Friends is deeply committed to developing and supporting a diverse community where every student is recognized as an individual with their own unique gifts, talents, needs, and purpose.
Read on to learn more about Friends' beautiful campus, state-of-the-art facilities, top-notch faculty, and personalized curriculum. You can also sign up for an upcoming virtual open house here.
What does it mean to be a Quaker school?
At their core, Quaker schools like Friends Academy all follow the same guiding principles listed above—often remembered by the acronym "SPICES." They're dedicated to doing work in service of others, both within their own communities and well beyond. When it comes to learning, these principles become as fundamental to students as anything taught in their literature or science classes, playing out in community service projects like Habitat for Humanity builds, sustainability efforts like a student-run edible garden, and intergenerational outreach with groups like the Glen Cove Senior Center and the Big & Mini mentor program.
Curriculum and Faculty at Friends Academy
At Friends, the incredibly talented and dedicated faculty provides students with a dynamic and flexible education, plus enriching co-curriculars. From a robust arts program that includes dance, theater, and visual arts, to robotics and world languages, students are constantly challenged to push beyond their perceived limits to broaden their perspectives and build new skills.
Throughout their academic years, kids are encouraged to explore their identities, ask questions, grapple with problems, and seek out solutions. This helps them to prepare for the real world, and gives them space to each find their own unique "inner light and purpose"—as well as to see that same light and purpose in others.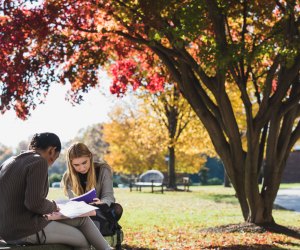 Friends Academy sits on a sprawling 65-acre campus in the heart of Locust Valley.
Locust Valley Campus in Nassau County
Friends Academy sits on a beautiful 65-acre campus in the heart of Locust Valley, Long Island, where students have access to a state-of-the-art 400-seat theater, art studios, computer labs, dining halls, and a renovated athletic center with adjacent fields for soccer, field hockey, baseball, softball, football, tennis, and track.
Both the Lower and Middle Schools were totally renovated in the spring of 2010 and fall of 2016, respectively, when a new industrially-designed Middle School Maker Space was added to the campus.
Friends Academy Tuition and Application
Friends Academy has an inclusive tuition plan (ITP), which includes all mandatory fees and the meal plan. Financial aid is available for families in need.
The Admission Team is now accepting inquiries for the 2021-2022 school year. For more details, you can visit the Admissions home, and make sure to sign up for an upcoming virtual open house.