Baby Shower Favors That Parents Will Actually Love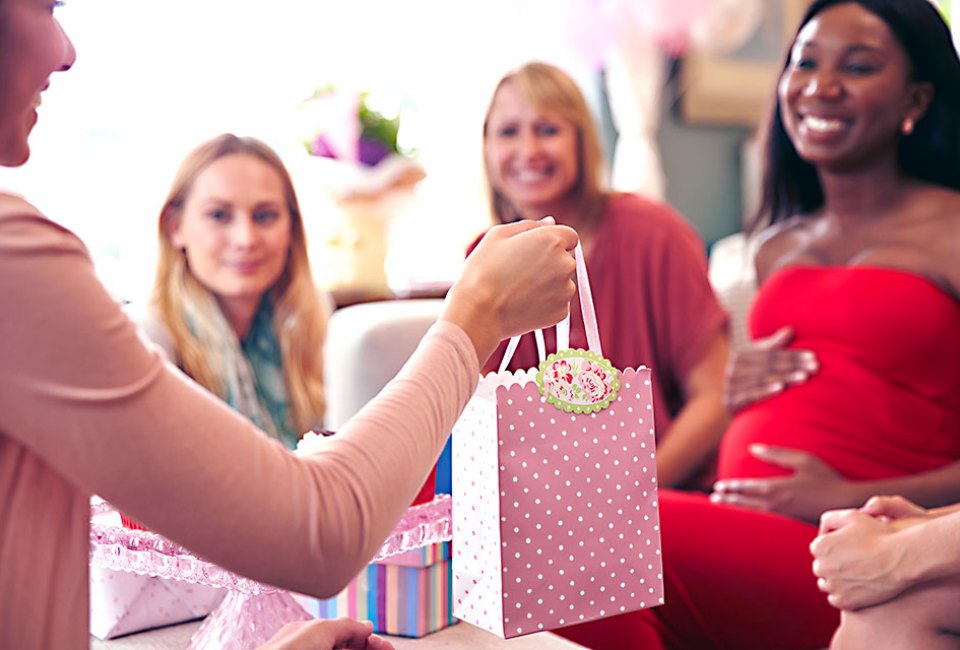 1/30/20
- By
Katie Nave
The best baby shower favors are thoughtful, not just on-theme. ​When it came time to host a baby shower for one of my dearest friends, I knew that I wanted to add meaningful touches to make the occasion feel as special as possible for her and her guests. What resulted was more time than I care to admit pouring over potential baby shower favors. From cheap tchotchkes to cheesy baby-themed keepsakes that no one actually keeps, it was no easy task to find a favor that was both unique and useful.
What resulted from this exhaustive search is a curated list of all our favorite baby shower favor ideas. We hope these great finds won't break your budget or leave your guests unimpressed.
Find more party planning and gift ideas in our Birthday Party Guides for Kids, especially when it comes time for the little bundle of joy's first birthday!
Toast your friends and family with these customizable gold bottle stopper baby shower favors. Trust us that they'll appreciate the gesture while keeping their beverages fresh.

Pick a personalized baby shower party favor tag for this green gift. Photo courtesy of Eastern Leaf
These sweet olive tree seedlings come ready for planting. Each burlap pouch contains a plant that has established roots and a small pot with liner. You can also order with personalized baby shower party favor tags, encouraging your guests to "let love grow."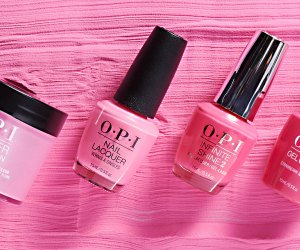 Let the nail polish color be your gender reveal or just pick a few favorite shades. Photo courtesy of OPI
Let the ladies select their color and they'll be sure to think about the guest of honor each time they give themselves a fresh manicure. Bonus points for adding clever labels to each bottle at your baby shower "nail bar." Select a gender-themed shade for the perfect baby boy shower favors or pink hues for "it's a girl" favors.
RELATED: Beyond the Goody Bag: 10 Party Favors for Kids' Birthdays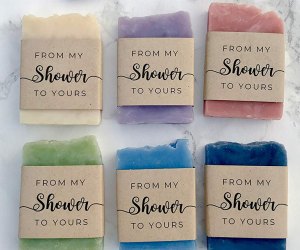 Handmade soap makes for inexpensive but luxurious baby shower favors. Photo courtesy of From My Shower to your Shower
Sticking with the shower theme, the gift of vegan, handmade soap will not disappoint. If you really want to crowd-please, customize the party favor labels and let guests choose their own scent.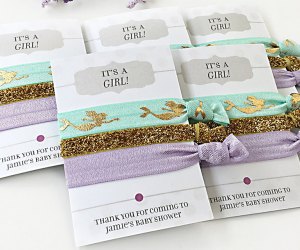 Hair ties make for a handy and adorable party gift. Photo courtesy of Etsystatic
What's more practical than an adorable hair tie? Give all of the women in your life an undeniably handy keepsake with these pretty hair ties. You can customize with a variety of colors and patterns, based on gender or shower theme, so if the guest of honor is looking specifically for baby boy shower favors or girl baby shower party favors, these will work!
These pretty little succulents are actually a candle ready to light up someone's table or desk. We love the tiny size and the decor-friendly terra cotta pots. They come in bulk packages of six or 12, making these little pots the perfect baby shower party favor.
RELATED: How to Pick a Pediatrician for Your Baby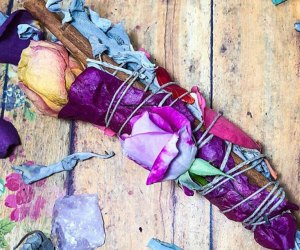 These handmade bundles of sage make for pretty baby shower favors. Photo courtesy of Paradigm By SG
Whether you believe in the aura cleansing power of sage or just enjoy a fresh scent, these baby shower favors will send your guests home with good vibes. Each bundle is secured with hemp twine and contains sage, lavender, and roses.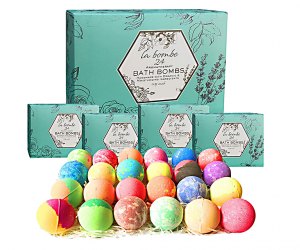 Pamper shower guests with these aromatic bath bombs. Photo courtesy of la bombe
What parent doesn't need a little downtime? Thank your loved ones for showering you by gifting them a relaxing soak. These bath bombs come in a variety of scents that will help even the most stressed guests unwind after a long day.
You're sure to have a place in every mama's purse with these personalized lip balms. Options are available for baby girl showers, baby boy shower favors, or for celebrations that aren't gender-specific.
Indulge guests in a mini-spa treatment by sending them home with a sheet mask. In as little as 20 minutes, they'll have refreshed, glowing skin thanks to you and your baby shower.

This article contains some affiliate links, which means we might earn a small commission if you make a purchase. There is no extra cost to the reader. We only recommend products and services that we have personally used or have thoroughly researched.

Sign up for our free
newsletters.
Mommy Poppins is a family activity website that helps people find things to do with kids.
©
2023
MommyPoppins. All Rights Reserved.
mp-prod4-v4.32.99
Click Here to Sign Up!
i