Swindler Cove at Sherman Creek Park: A Hidden Gem in Upper Manhattan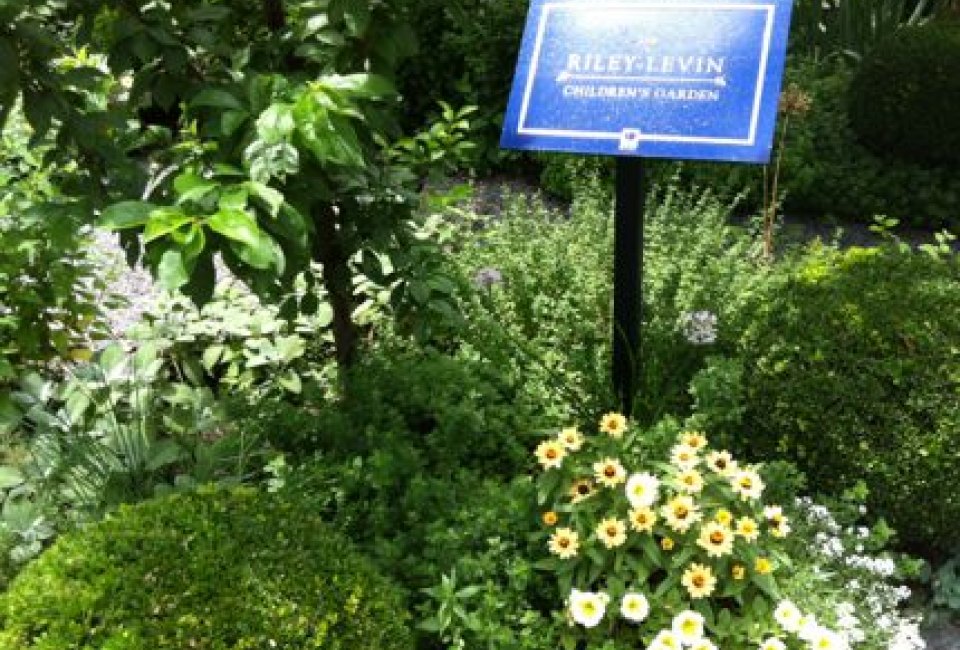 7/16/13
- By
Sarah G
Our month-long spotlight on Washington Heights and Inwood wouldn't be complete without a look at Swindler Cove at Sherman Creek Park, a true oasis that few outside the neighborhood know about. But you should. Formerly an illegal dumping site, this five-acre patch of green along the Harlem River underwent a multimillion-dollar transformation and now features lovely tree-lined wood-chip paths, a children's garden, a boathouse, a beach, wetlands, native plantings and a freshwater pond. Clean and meticulously maintained, Swindler Cove at Sherman Creek Park is a secret hideaway begging to be explored. It's a great place to commune with nature in the city and hosts a handful of special events for families. My son and I recently spent a day exploring all the green space has to offer.
Swindler Cove at Sherman Creek Park is one of the Upper Manhattan green spaces overseen by the wonderful New York Restoration Project. The nonprofit's hard work is evident from the moment you arrive. My son and I began our tour in the Riley-Levin Children's Garden, a pretty spot where local public school students tend flower and vegetable beds. There is a fragrant herb garden and strawberry patch, plus a "butterfly garden" where, if you're lucky, you'll spot a few of the fluttering insects.

My six-year-old enjoyed racing along the wooden walkways and bridges, and the pier over the Harlem River, where the view is simply breathtaking. I appreciated the shady benches spread throughout the park, which is a great place for bird-watching. There is a cluster of picnic tables with sun umbrellas near the park's southern entrance and public bathrooms nearby in the Sherman Creek Center.

Swindler Cove at Sherman Creek Park is frequented by lots of animals, especially birds like barn owls, wood ducks, great egrets and purple martins. We also spied a large frog and a turtle hanging out in the freshwater pond.

The Peter Jay Sharp Boathouse sits on a 300-ton barge at the northern end of the park and is home to Row New York. The nonprofit program offers free (or sliding scale) rowing and swimming lessons to neighborhood kids, as well as after-school homework help. You can get a great view of the boathouse from a small beach located at the end of an unmarked path. There's no swimming allowed but it's a nice place to sit for a bit.

The park hosts a few special annual events for families like summer movie nights, the springtime Harlem River Festival, which includes the Peter Jay Sharp Regatta, and the Uptown Arts Stroll, when local artists showcase their work in public spaces.

Want to help keep the park beautiful? There are lots of volunteering opportunities including fall garden maintenance, meadow shearing, and Swindler Cove wetland cleanup and seining.

To get to Swindler Cove at Sherman Creek Park, go to the intersection of the Harlem River Drive, Dyckman Street and 10th Avenue, and follow the bike path to the main entrance. There is also access off 10th Avenue past the back of P.S. 5.

Find out about other exceptional green spaces in our Parks & Playgrounds Guide, or read all of our posts about Washington Heights and Inwood.
Places featured in this article:

Sign up for our free
newsletters.
Mommy Poppins is a family activity website that helps people find things to do with kids.
©
2023
MommyPoppins. All Rights Reserved.
mp-prod4-v4.32.99
Click Here to Sign Up!
i