Cape Cod with Kids: 25+ Things to Do with Kids in Wellfleet, MA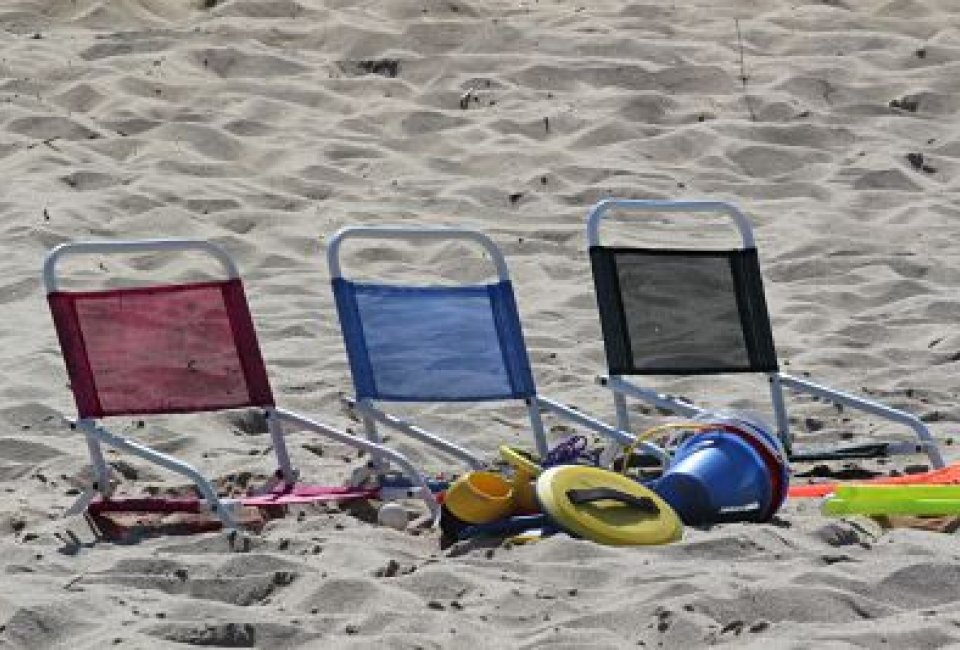 6/18/12
- By
Audrey Trieschman
Miles of awesome ocean beaches. Expansive bay-side beaches. Clear, fresh-water ponds. Tidal flats. Visit Wellfleet just about any time of the year, and your day is sure to include a visit to at least one of the many beaches in town. Add a surprising number of great restaurants, bike trails, hiking trails, a charming town center, and some "firsts" and "only in"s, and you'll find yourself planning your next trip before you hit the Orleans rotary on your way home.
Here are just some of our favorite things to do in Wellfleet. Enjoy!
Go boogie boarding, body surfing or skim boarding at one of the ocean beaches: Lecount Hollow, White Crest ("Surfers' Beach"), Cahoon Hollow Beach, and Newcomb Hollow.*
Or, learn the way of the waves with surf lessons from instructors at Sickday (wetsuit and board rental included)
Get to "the 'coma" (the Wellfleet Beachcomber) for a great kids' menu with burgers, grilled cheese, fish & chips and more. The Wellfleet Beachcomber is the former site of the Cahoon Hollow U.S. Life Saving Station, originally built in 1853 and the only and the only restaurant on the Cape Cod National Seashore.
Older kids will enjoy the adventure of hiking Great Island, where, if you have timed your hike around low tide to Jeremy Point overlook (3 miles one way), you can see Billingsgate Island and the brick foundation of the lighthouse. Allow three to five hours to explore Great Island.
Clear, spring-fed, freshwater ponds* like Gull Pond, Long Pond, Great Pond, and Duck Pond are perfect for swimming, canoeing, kayaking and offer a shady respite from the sun.
Get your fill of classic Cape Cod fare (fried clams, oysters, clam chowder) at Moby Dicks
Enjoy the warmer, calmer waters of one of the bayside beaches*, like Mayo Beach or Duck Harbor. Swim at high tide, or walk way out in the flats at low tide.
Pick up the Cape Cod Rail Trail behind the South Wellfleet General Store - it's a smooth, easy path with gentle hills. Bring your own bikes, or rent them at Idle Times Bike Shop (Route 6, Wellfleet and Bracket Road, Eastham
Shop for new items, Cape Cod memorabilia, antiques, collectables, jewelry, t-shirts and clothing, household goods, and more at the Flea Market.Kids can play in the playground if they need a break.
Rent a pedal boat on Gull Pond from Jack's Boat Rental
Wave on those marching in the 4th of July Antique Car Parade and Float Parade (Jul)
The Lighthouse on Main Street is good for "sunny up, bacon with black coffee" breakfasts
Stroll down Main Street in Wellfleet Center - kids will love Abiyoyo toy store or a chocolate treat made on the Cape at The Chocolate Sparrow.
Enjoy fresh oyster samples, live music and artisan crafts at the annual Wellfleet Oysterfest (Oct)
Kids who like boards with wheels can practice at the Skateboard Park at Baker's Field (helmets required)
Play a round or two of mini golf. Arnolds on Route 6 in Eastham and mini-golf at the Wellfleet Drive-in are two choices.
Load the car with pillows and blankets, grab some popcorn at the snack bar, and watch the double feature at the Wellfleet Drive-in Theatre, the only drive-in on the Cape
Get a soft-serve ice cream at Mac's at the town pier and watch the fishing and sailing boats come and go
Explore the salt marsh, pine woods, beach and nature center at the Mass Audubon's Wellfleet Bay Wildlife Sanctuary
Bring a picnic lunch to the beach - order sandwiches from the Box Lunch (the "original" rollwich).
Rent a sailboat or Whaler in Wellfleet Harbor, or go out with an expert on a fishing charter boat.
See a performance by WHAT4Kids, presenting classic stories with a modern twist (most Mon-Thu in July and August)
Visit the Marconi Station, the site where the first transatlantic wireless communication between the U.S. and England was completed in 1903. From the observation platform, you can see both ocean and bay.
Also at the Marconi Station is the Atlantic White Cedar Swamp Trail, a 1.5 mile nature trail through a swampy environment that hosts Atlantic white cedar and red maple trees.
We'd be remiss if we didn't point out one or two things to do in neighboring towns from Orleans to Provincetown:

Parents, if you are lucky enough to have a sitter or an evening to yourselves, try one of the many hopping Wellfleet restaurants: The Pearl, Mac's Shack, Winslow's Tavern, The Wicked Oyster, or PB Boulangerie Bistro. You'll find after-dinner entertainment and live music at The Beachcomber and Winslow's.
---
* A note about beach parking: While there is daily-fee parking at beaches around town, if you are staying in Wellfleet, it's worth paying for a parking sticker (proof of stay needed), which will allow you to check out the beaches and ponds that are only available with a Wellfleet sticker.