St. Patrick's Parades and Celebrations in Boston and Beyond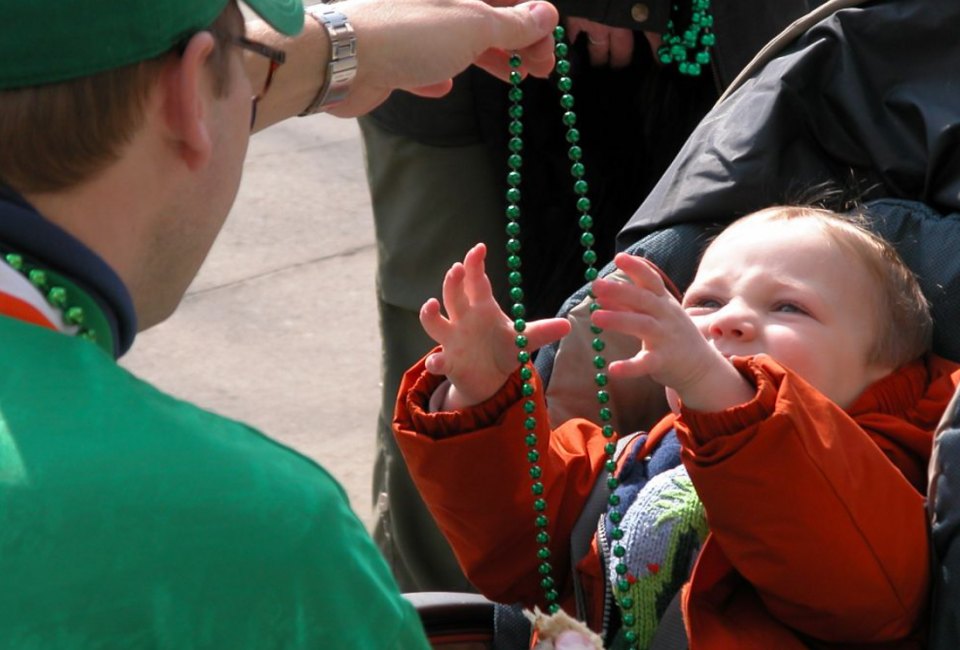 3/5/22
- By
Michael Del Llano
Looking for St. Patrick's parades and celebrations in Boston and New England? We've got you covered with family-friendly Irish festivals and activities that your little leprechauns are sure to enjoy. From the Cape to the Pioneer Valley, and from New Hampshire to Newport, St. Patricks Day is back with parades and celebrations around Greater Boston.
Everyone is Irish one day of the year; St. Patrick's Parades and celebrations in Boston and the surrounding communities bring on the green for most of March. Boston held the first St. Patrick's celebration in Colonial America, and South Boston's St. Patrick's Parade remains the best Irish American festival in the nation. The kids might not be ready for a Dropkick Murphys concert, but there are plenty of family friendly activities around town this St. Patrick's Day.
Check out our list of the best St. Patrick's Day events in Boston and beyond to celebrate all things Irish with the kids. These celebrations of Irish culture take place in the heart of the city, around Greater Boston, and around southern New England. But you don't have to venture very far to get in on the festivities. Bring the pub to your kitchen and raise a toast to the Emerald Isle with these 5 Fun Mocktail Recipes for Kids Celebrations. Our guide to Funny Leprechaun Tricks and Traps for St. Patrick's Day Fun provides some grand at-home activities for kids on St. Patrick's Day. When you do get out and about, be sure to explore Awesome Things To Do in Boston in March with kids for the best family activities around town this month.
Click Here to Sign Up!
i