The Illuminarium: A Journey Through Africa Without Leaving Atlanta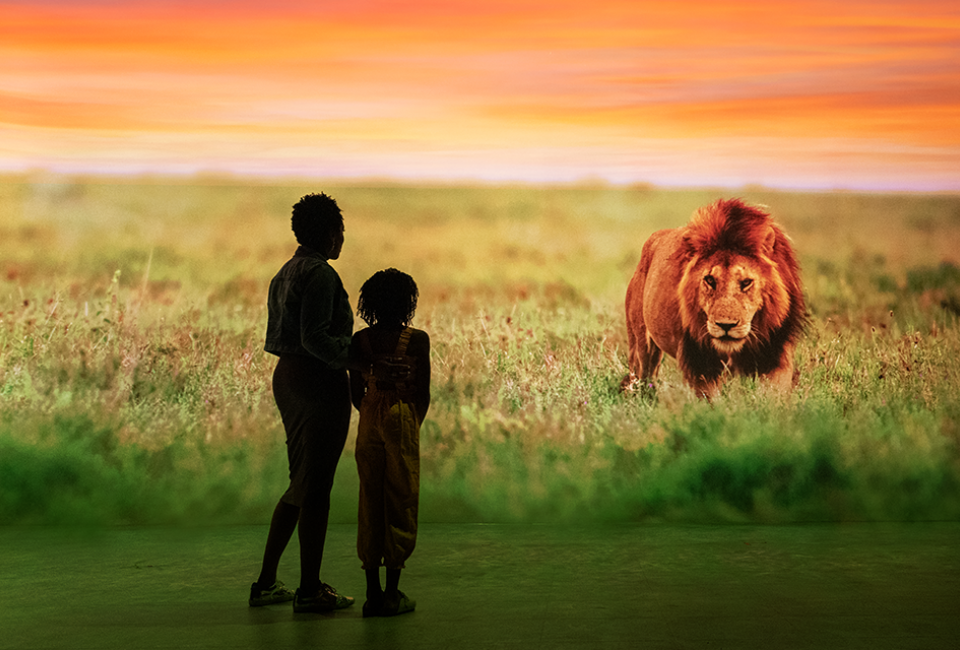 7/9/21
- By
Dana Shemesh
Imagine stepping into the thick of the African plains, bearing witness to a lion pride seeking shelter during a thunderstorm, or looking deep into the eyes of a water buffalo taking a dip in a Saharan waterbed. These are some of the experiences you can expect at WILD: A Safari Experience at Illuminarium, a new entertainment concept making its Atlanta debut.
Illuminarium is a new entertainment experiential concept that recently opened on July 1st, making its debut at one of Atlanta's most popular destinations in Midtown on the Beltline. The concept aims to transport visitors to exotic destinations by enveloping them with interactive video, sound, and audio.
Founder Alan Greenberg believes the Illuminarium experience will provide patrons with a much-needed virtual trip at a time when international travel still seems far-fetched for many. A journey to Illuminarium is akin to taking a trip to an exotic safari, within a safe and comfortable driving distance for visitors of all backgrounds, says Greenberg.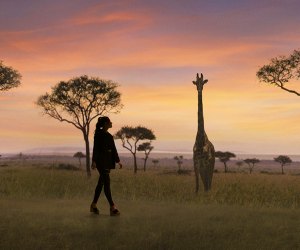 With its debut interactive safari experience, visitors are transported to the plains and valleys of South Africa, Botswana, Kenya, and Tanzania to witness exotic animals in their natural habitat via exclusive cinematic content shot on location. With the aid of innovative immersive technology, visitors can hear, smell, and feel the scents and sounds of the African plains.
The venue plans to roll out a roving marquee of visual installations, inviting guests to experience a completely different landscape and setting each night of the week.
The 30,000 square foot venue consists of two separate rooms, each providing a different immersive experience, and a cafe restaurant and bar showcasing a curated menu conducive to each exhibit. For the safari installation, guests can choose from grilled meats topped with a spicy Piri Piri sauce.
The venue welcomes families during the day with tickets starting at $30 for children, and $35 for adults.
Visitors can expect to spend anywhere from around 45 minutes to an hour for the interactive exhibit, and linger afterwards at the patio outside the cafe to take in some epic people-watching in a highly-trafficked pedestrian area of the Beltline.
At night, Illuminarium beckons adult thrillseekers for a unique experience that breaks the mold of the traditional nightlife scene. Its interactive rooms transport visitors to a busy market in Japan, on a trek through the Himalayas, or even Paris in the Spring.
Atlanta marks the first destination on the map for Illuminarium's planned expansion, explains founder Alan Greenberg, and the company is already breaking ground in Las Vegas, with plans to further expand in Miami, Chicago, and Mexico City.
With such a broad scope appealing to a wide audience, Atlanta was the first choice for Illuminarium's debut because it's a natural fit - and the perfect reason for Greenberg to be closer to his own grandchildren who reside in the area.
Photos courtesy of the Illuminarium
Places featured in this article:

Sign up for our free
newsletters.
Mommy Poppins is a family activity website that helps people find things to do with kids.
©
2023
MommyPoppins. All Rights Reserved.
mp-prod4-v4.32.99
We use cookies and other data collection technologies to provide the best experience for our customers.
Learn More
Click Here to Sign Up!