Book Flexible Family-Friendly Tours and Experiences in Any City with Viator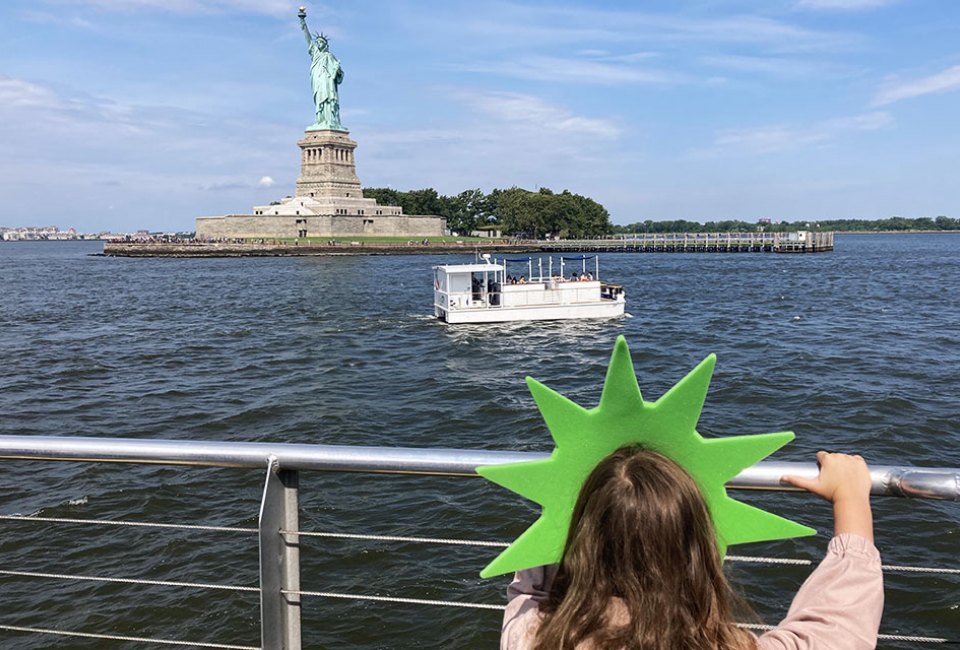 8/10/21
- By
Jessica Laird
After being mostly stuck in one place for more than a year, so many families are now taking off on road trips, daydreaming about overseas getaways, or desperately seeking new adventures close to home. Falling hopelessly into that last category myself at the moment, I was beyond happy when I heard about Viator, a Tripadvisor-owned aggregator that helps people find and book popular tours, tickets, and Insta-worthy experiences across the globe (or, in my case, right here in New York City).
From a hop-on-hop-off double-decker bus tour of San Francisco to a scavenger hunt in the covered passages of Paris, Viator's got all the hot spots covered, plus a simple search feature and helpful filters that make it easy to find a good fit for your crew. You can start your hunt by entering your location and dates, and then refine results with options like "Good for avoiding crowds" and "Kid friendly." You can also filter by your preferred price, duration, or time of day, or even by the activities' ratings. No need to find an activity and then have to go digging for intel.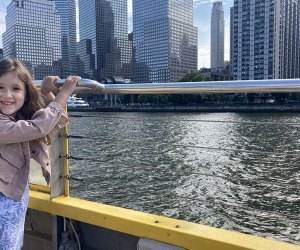 When I was ready to give Viator a spin, I simply typed in "New York City" and chose the upcoming Sunday, and the site quickly served up a long list of options. There were skip-the-line tickets at One World Observatory and the Empire State Building, food tours of Little Italy and Chinatown, and admission tickets to favorites like the Bronx Zoo and the Natural History Museum. I used the "Kid friendly" filter to start narrowing down results and ultimately landed on a well-reviewed activity I suspected my nearly-three-year-old and five-and-a-half-year-old would love: a Statue of Liberty Super Express Tour that would take us from Battery Park City past Lady Liberty and back in about an hour. Thanks to Viator's free cancellation policy on most activities—plus price matching and 24/7 customer support—I felt confident snatching up four tickets before even double-checking our calendar. Done and done.
That Sunday morning, I pulled up our tickets via Viator on my phone (always grateful to not have to print anything...), and with a quick scan at the check-in kiosk we were in line waiting to board a big yellow water taxi. Sure enough, we had the best time. Our guide, Damien, sat right at the front of the boat's upper deck and gave the most thoughtful, smart, and hilarious tour of New York City—explaining each neighborhood, offering up history lessons, pointing out meaningful monuments, and answering questions from curious locals and tourists alike. And at the most opportune times, like right as we passed the Statue of Liberty, friendly crew members popped up, ushering riders to the best spots for photos and happily helping them snap sweet Instagrammable images on their phones.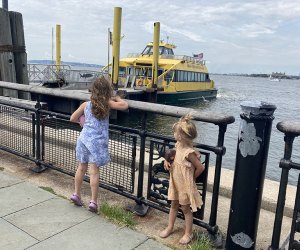 As a native New Yorker myself, our date with Lady Liberty reminded me just how much fun it can be to play tourist in your own town, and my daughters had an absolute blast. The outing really inspired me to spend more time exploring NYC with my kids through the eyes of visitors, and I will definitely head back to Viator for new ideas and the easy flexible booking experience. As our family gets back into the travel game, I also look forward to using the site to explore more adventures outside of our own city.
To find fun family-friendly activities right nearby or far far away, head to Viator and start your search!

Sign up for our free
newsletters.
Mommy Poppins is a family activity website that helps people find things to do with kids.
©
2023
MommyPoppins. All Rights Reserved.
mp-prod4-v4.32.99
Click Here to Sign Up!
i