Over 50 Last-Minute Christmas Gifts They'll Love: Experience Gifts for Kids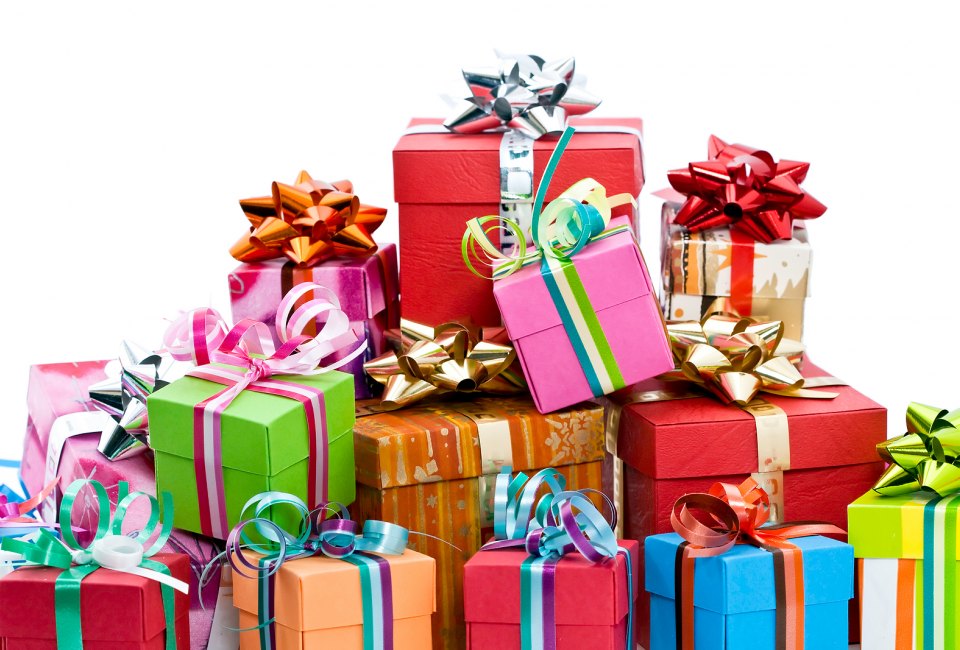 12/16/21
- By
Danielle Smith
We've been that parent–the one frantically searching the mall for last-minute Christmas gifts on Christmas Eve–and it's not an experience we wish on anyone. The most wonderful time of the year can sneak up on the best of us, and with 2021's supply chain meltdown, a lingering pandemic, and the general responsibilities of parenting and adulting, no one could blame you for missing a few wishes on your kids' lists.
From memberships to classes and lessons to bucket-list family vacations, we're here with inspiration to help your family embrace minimalism, reduce screen time, and avoid the clutter of endless wrapping paper and forgettable toys. These last-minute gift ideas and experience gifts can be bought in a jiffy, but make memories that last the whole year through. So let go of the holiday hustle and give yourself the gift of less stress with presents they'll actually appreciate.
Last-Minute Christmas Gifts — Memberships
1. Zoo Membership
Chances are, there's an amazing zoo near you just waiting for your family's next wild adventure. Pick up a family membership for your household and enjoy up-close animal encounters all year.
A children's museum membership gives kids a whole year of hands-on fun. Photo courtesy of the National Children's Museum
2. Children's Museum Membership
Let kids' imaginations run free throughout the educational exhibits at your nearest children's museum.
3. Science or Art Museum Membership
Conduct experiments and watch cool planetarium shows all year long at a local science museum. Or, admire sculptures and paintings and enjoy kids' programming at a nearby art museum.
4. Aquarium Membership
Take your children to see tropical fish, touch stingrays, and help feed penguins whenever they like.
5. Theme Park Season Passes
Give the gift of thrill rides and carnival games all year long.

Active kids would love a membership to a trampoline park. Photo courtesy of Launch Trampoline Park
6. Trampoline Park Membership
The foam pit is calling, and it wants to make sure your kids are good and tired before bedtime. For active kiddos, this one never gets old.
7. Ninja Warrior Gym Membership
Bring the TV show to life at a kid-friendly gym that will help children to conquer the warped wall and accomplish impressive feats of athleticism.
8. Rock-Climbing Gym Membership
For adventurous kids who love a good challenge, give them a membership to an indoor rock-climbing facility so they can climb to their heart's content.

Passes to a local ropes course are a unique gift for adventurous kids. Photo courtesy of Summit Ropes
9. Ropes Course/Adventure Park Membership
For family adventures high above the trees, give the gift of membership at a local ropes course.
Last-Minute Christmas Gifts — Classes and Lessons
What kid doesn't want to design their own video games and apps? They'll learn to program with Scratch, JavaScript, Python, and more with these classes.

Creative kids would love the gift of art classes. Photo courtesy of the Sugar Land Art Center in Houston
11. Art Classes
Help them create masterpieces to adorn the walls or fridge with virtual or in-person art classes.
12. Chess Lessons
Make a move on lessons to help kids learn this game of strategy with benefits that extend well beyond the board.

Bring out kids' inner rock star with music lessons. Photo courtesy of Katya Wolf, Pexels
13. Music Lessons
Guitar, piano, voice, and more...learning a new instrument has myriad benefits.
Whether it's ballet, tap, hip-hop, or acting, get your kids ready for the stage with theater or dance lessons.
Aspiring Top Chefs and baking enthusiasts will love whipping up new creations in the kitchen.
16. Driving Lessons
For teens preparing to take the wheel, enlist private lessons to boost their excitement and ease your anxiety.

Your child can learn new skills from their heroes with Masterclass. Photo courtesy of Masterclass
Masterclass has a number of offerings kids will like, especially tweens and teens. My 12-year-old learned beat-making from Timbaland and hip-hop history from Questlove, and we both had a blast.
Prepare for your next family trip abroad with foreign language lessons in French, Mandarin, Italian, and more. Apps like Duolingo Plus gamify language learning, with an adorable owl named Duo leading the way. The free version is great, but upgrading to Duolingo Plus gives young learners an ad-free experience and other bonuses. Kids can currently choose from 19 distinct languages.
19. Goat Yoga Classes
These much cuter, much furrier yoga classes can often be found at local yoga studios or farms.
20. Horseback-Riding Lessons
Let kids saddle up and learn the ins and outs of equestrian life.

Ice skating is always a fun new skill to learn. Photo courtesy of Orland Parks and Recreation
21. Ice-Skating Lessons
Just in time for winter, help kids learn to master this sport, then hit the ice as a family.
Make your next trip down the slopes count by signing your little one up for some instruction to move from bunny hills to double black diamonds.
23. Scuba-Diving Lessons
You don't have to be on vacation to take scuba-diving lessons. Online courses are available through PADI, which partners with local dive shops to instruct kids at area pools, or local bodies of water in some cases. Your local dive shop may also have its own program and can provide more information.
Last-Minute Christmas Gifts — Subscriptions
24. Streaming Service
Throw a Netflix watch party or tap the Disney+ Bundle for amazing family movie nights.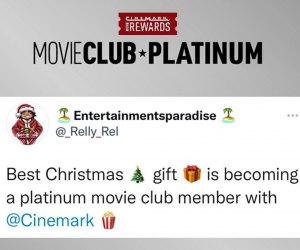 Your child can see all the latest flicks on the big screen with a movie theater subscription. Photo courtesy of Cinemark
25. Movie Theater Subscription or Season Passes
National movie theater chains like AMC, Regal, Cinemark, and Alamo Drafthouse all offer subscription services or season passes that allow film buffs to see a certain number of flicks at a flat rate. Buy the whole family a membership and share the best that cinema has to offer together.
With a vast library of classics and original titles, Audible has a great selection of some of the best books for kids and fantastic podcasts to keep them engaged for hours on end.
A Spotify Premium subscription is a great gift for older kids who want to blast their tunes ad-free.

Spoil a young gamer with a subscription to Apple Arcade. Photo courtesy of Apple
More than 200 games await players of all ages.
29. Magazine Subscription
Remember the joy of paging through the latest issue of Highlights? Your children can have that very same experience. Older kids might prefer reading Time for Kids or The Week Junior.
This might be the most soothing gift around. Calm Kids offers guided meditations, sleep stories, and lullabies appropriate for kids, teens, and even adults. Favorite characters like Peppa Pig and Thomas and Friends also help your little ones relax.

Delicious ice cream without leaving the house? Yes, please! Photo courtesy of Jeni's
31. Ice Cream Box
Your family is going to want something to snack on during that Netflix watch party. Goldbelly, Jeni's Pint Club, and Ecreamery will make sure you never run out of ice cream.
32. Cookie Box
Cookies are always a kid-pleasing crowd favorite. The Cravory and Little Red Kitchen's Cookie of the Month Club are two great options to keep delicious baked goods in regular rotation. Or, go the DIY route and bake cookies as a family by signing up for Fresh Baked Cookie Crate.
KiwiCo sends monthly activity boxes for babies through teens to create their own STEAM-inspired projects.
Do your kids like to receive packages filled with toys and activities? Little Passports is another monthly subscription service that mails hands-on projects to explore science, art, and travel.
Grow a family garden and teach children to care for plants with kid-friendly gardening projects sent monthly.

Mystery Adventure Boxes make for a fun indoor family activity. Photo courtesy of Mystery Adventure Box
When you can't make it to an escape room, this subscription service turns your home into FBI headquarters for mystery-solving fun.
Last-Minute Christmas Gifts — Experience Gifts
37. Professional Sports Tickets
Get them tickets to cheer on their favorite team in person.
38. Concert Tickets
When their favorite artist is in town, make sure they're in the house. Or, take a family road trip to the closest nearby city to catch a show.
39. Theater Tickets
Whether it's Broadway or a community-theater production closer to home, seeing a show together is a great way to bond.

It's a bird. It's a plane. It's ... your child soaring in the air at iFLY! Photo courtesy of IFLY
40. Indoor Skydiving Tickets
They're not ready to jump out of a plane just yet, but the simulated experiences at places like iFLY, with locations across the U.S, will hold them over until then.
41. Escape Room
For a family bonding experience that forces everyone to work together, solve clues and puzzles at an escape room.
42. Hot-Air Balloon Ride
Book a hot-air balloon ride to see if the kids can spot your house from up to 2,500 feet in the sky.
43. Spa Day
Pampering is always a good idea for kids, and parents can treat themselves in the process!
Last-Minute Christmas Gifts — Travel Experiences

Help your kids explore nature with a U.S. Park Pass. Photo courtesy of U.S. Park Pass, Facebook
Kids 15 and under can always explore United States national parks for free, but having an actual pass in hand may be a great way to announce your next family trip to Yellowstone, Yosemite, or Joshua Tree. The pass covers admission and fees for families at more than 2,000 federal recreation sites across the country.
State park passes function similarly to the National Parks passes in states where fees apply. Check your state park website for information and start exploring as soon as possible.
Farm Stay USA is like Airbnb for farms and ranches across the country. Browse listings and pick a location near you where your kids can milk cows, help with farm chores, and harvest food.
Treat your children to a virtual vacation with Amazon Explore. These interactive experiences are led by live hosts that stream guided tours of your chosen destination. Take photos of the Trevi Fountain in Rome, ask questions in a Tokyo sushi shop, and get up-close and personal with rescued sloths in Costa Rica. Of all the cool things you can buy on Amazon, we think this might be the winner.

Gift kids a stay in a treehouse of their dreams. Photo courtesy of the San Jose Treehouse
Book a truly unique family vacation they'll never forget—a stay in a treehouse!
Trade North America for South America and give your family a bucket-list travel experience to see sites like Machu Picchu, the Amazon Rainforest, or the Inca Trail. Our Managing Editor, Meghan, can personally attest that the Galapagos Islands experience is life-changing.
Gift the perfect family camping trip with help from KOA's extensive database of campsites, which includes options for glamping, yurts, teepees, and every kind of outdoor adventure.
For a family camping experience in a luxury airstream, book AutoCamp for vacations in Cape Cod, Russian River, Joshua Tree, and Yosemite. Autocamp even offers programming uniquely suited to little ones, like nature-themed storytime at the Cape Cod location. In 2022, sites are planned for Zion National Park and the Catskills.
More Last-Minute Gift Ideas for Christmas

Your child will squeal with delight when their favorite celeb records a video message just for them. Photo courtesy of Cameo
Video messages from your child's favorite celebs, athletes, YouTubers, or fictional characters make the perfect last-minute Christmas gifts. Certain Cameos even promise 24-hour turnarounds.
For children that love space and are always looking through their telescopes, buy them their very own star to spot in the night sky. Star Name Registry will assign a star by name and provide a certificate symbolizing its unique location. Use the Star Registry app to find your star whenever you want to catch a glimpse.
We love gifts that put time back into everyone's schedule, and we really love anything that keeps our kids safe. For rides home after practices and lessons, give the gift of dependable transportation with HopSkipDrive.
Parents can finally enjoy that date night while kids play with an experienced caregiver using services from Care.com. Or, you could aways volunteer to babysit your friend or loved one's kids for free!

Neiman Marcus offers kids the ultimate London adventure. Photo courtesy of Neiman Marcus
We saved this one for last, figuring you may or may not have an extra $35,000 to make it happen. But if you do, and your kids like the books from the Little People, BIG DREAMS series, Neiman Marcus has a special London Adventure just for you. Fly across the pond for a workshop where you and your child will work closely with an author and illustrator to cowrite your own book. Have lunch with series author Maria Isabel Sanchez Vegara, and learn all her insider tips about publishing the series. You'll receive 25 printed and hand-bound copies of your special edition, along with 50 Little People, BIG DREAMS titles. With the purchase of the trip, Neiman Marcus donates $10,000 to the Boys & Girls Clubs of America.
Lead photo courtesy of Bigstock