Monthly Subscription Boxes for Kids Send Art and Science Fun in the Mail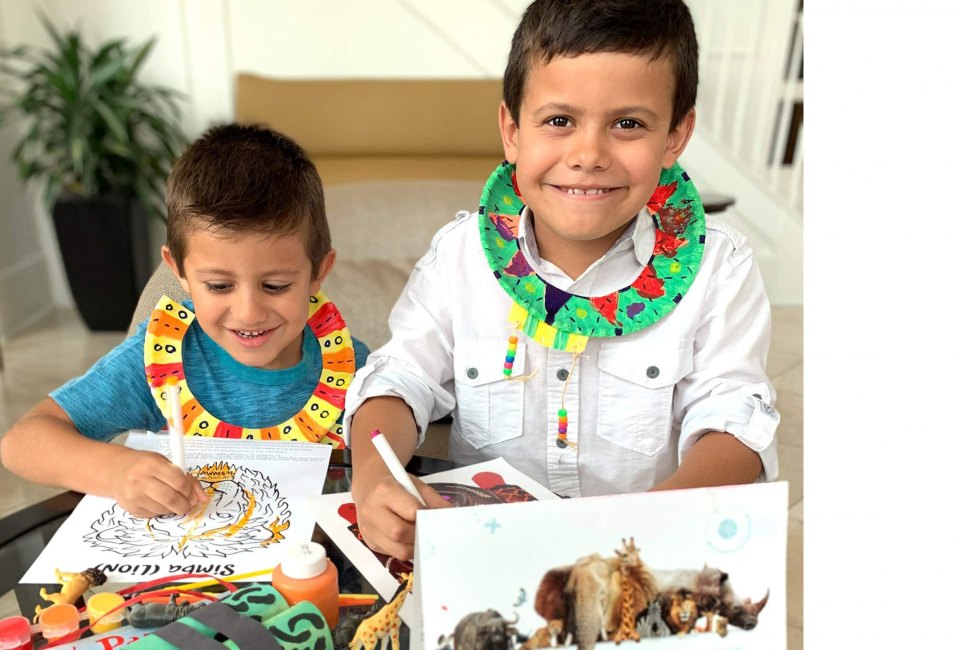 7/5/20
- By
Katie Nave
Monthly subscription boxes for kids can spark a sense of excitement and curiosity for all ages. So, quell those complaints of "I'm bored," and requests for more screen time by ordering one of these inventive kits to be delivered directly to your doorstep.
You can even go all-in and sign up for a monthly delivery of one of the subscription boxes listed below. Monthly subscription boxes also make a thoughtful gift for kids. Whether your child loves a crafty project or a STEM-inspired experiment, we've tried to include something for everyone.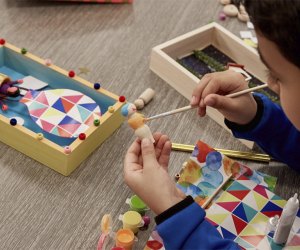 Budding artists can create a shadow box with MoMA's Shadow Box Kit.
Best Art & Craft Subscription Boxes for Kids
Craft subscription boxes focus more on art activities, but often come with additional fun, too.

The DIY craft boxes from our partner Confetti Grace always include at least two crafts, so a parent and child or siblings can work together. Past projects have included a key rack, candle holder, banners, and a shadow box succulent holder. There is a bi-monthly subscription box for $28.95, as well as a box that comes with a third project for $34.95. One-off project craft boxes are also available. Twenty percent of the profits at Confetti Grace are donated to charity, so you can feel good about this gift for the kids.
For the crafty kid, Cratejoy delivers a themed-box to your home that includes a story and the supplies needed to create two or three crafts. The activities are designed to be shared by two children between the ages of 3-9, making it perfect for playdates. A subscription starts at $25 per month.
RELATED: 15 Backyard Science Experiments for Messy Summer Fun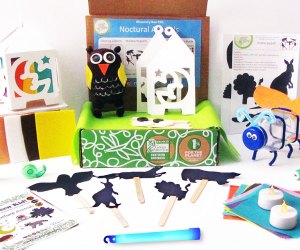 The hands-on Green Kid Crates celebrate thinking, questioning, and original creation with fun and creative projects.
Thanks to Green Kid Crafts, your child can get hands-on with things like ocean science, musical crafts, and volcanoes. Each box has a theme such as "Robot Workshop," and the company promises one tree is planted for each box ordered. The crafts are intended for children ages 2-10 and start at $25 per month.
This magical kit encourages little ones to create their very own fairy lantern to light up their room at night. The $35 kit includes two jars, lights, and decorations.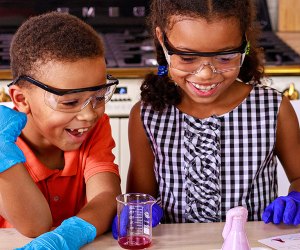 Cool science kits from Mel Science help your kids get a hands-on science education.
Best Science Subscription Boxes for Kids
Not ready to commit to a monthly subscription box? Try these one-and-done craft kits, which provide plenty of variety.
This science-based subscription service boasts hundreds of experiments to help your child go beyond theory and into practical science. You receive two to three activities a month designed for children ages 9-14. Subscriptions start at $35 per month.

Kiwi Crates bring STEM fun to your doorstep no matter your child's age.
Kiwi Crates are one of the most popular subscription boxes around. The STEM-themed crates can be customized for children ages 0 to 14 and include unique projects like building your own ukulele or creating your own pair of binoculars. Monthly subscriptions start at $16. (Score 30% off with code LEARN30.)
What's more rewarding than growing and releasing your very own butterflies? This $28 kit includes five live caterpillars that ultimately form their chrysalis and emerge as butterflies.
These stand-alone slime kits come in fun varieties like unicorn slime, ocean slime, and galaxy slime. Each kit is $15 and can be delivered straight to your home.
Thanks to National Geographic, your child can create their very own active volcano. The $20 kit includes everything you need to create a volcano and make it erupt.

The Glow-in-the-Dark Solar System kit is perfect for kids dreaming of space exploration.
Encourage your child to create their very own solar system with this kit. The $12 package includes the sun, planets, decorations, along with an activity guide, and fun facts about the solar system.
RELATED: 50 Indoor Activities for a Rainy Day

Roll up your sleeves and get ready to dive into a STEM project with Girls Can! Crate.
Themed Monthly Subscription Boxes for Kids
These monthly subscription boxes for kids come with a new activity each delivery, ensuring your kids are continuously engaged.
We're feeling this monthly gift of girl power. Each kit includes a female role model's story, including powerhouses like Rosa Parks and Marie Curie, and creative play props, along with STEM-inspired activities. Kits are designed for ages 5-10 and start at $28 per month.
This subscription service allows you to take your child around the globe without ever leaving your home. Each box is inspired by a different country and includes a story, crafts, activities, and even recipes. Each adventure is intended for ages 7-14 and starts at $40 per box.
This article contains some affiliate links, which means we might earn a small commission if you make a purchase. There is no extra cost to the reader. We only recommend products and services that we have personally used or have thoroughly researched.
Photos courtesy of the companies