Best Podcasts for Kids Staying In: Funny, Smart, and Scientific Podcasts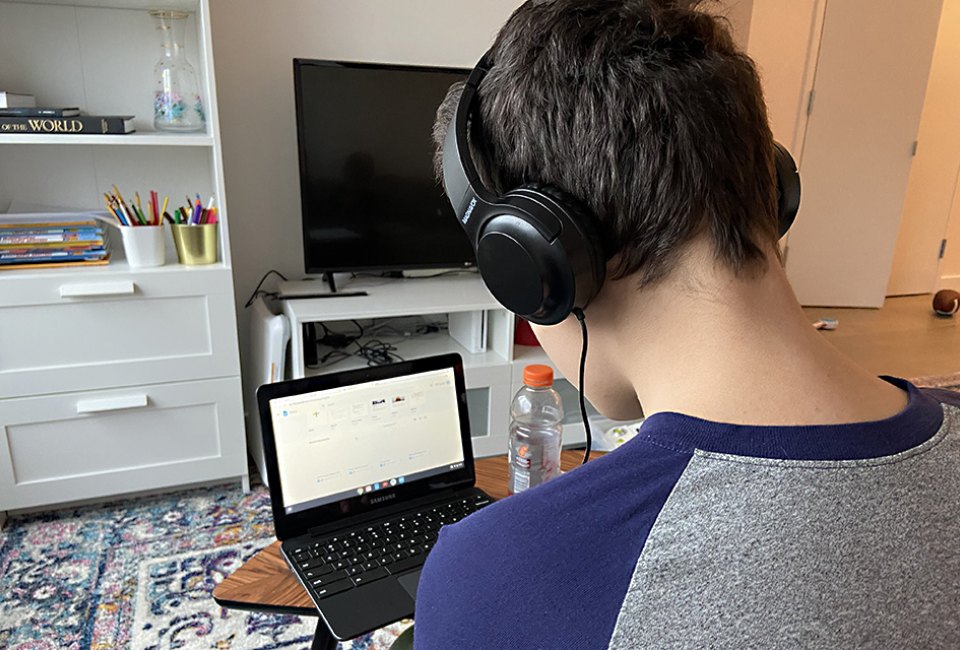 3/19/20
- By
Lucie T
There's never been a better time for podcasts. Prepare to download.
We've all been stuck somewhere with young children for long stretches of time—road trips, airport layovers, or, more recently, sheltering in place during the COVID-19 pandemic. When all the movies have been watched and all the books have been read (and we still can't leave the house), what are families to do for entertainment?
Enter the podcast. Not just for news updates and politics anymore, many podcasts cater specifically to younger audiences. We've rounded up our favorite kid-friendly podcasts that provide quality content the whole family can appreciate. All of these are easily accessed through smart phone, tablet, or computer, so get ready for hours of entertainment and even some learning opportunities. Most are even free!
For more entertainment ideas during this challenging time, check out our Coronavirus Guide for Parents.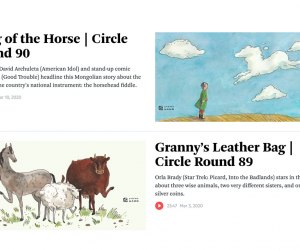 WBUR's Circle Round adapts carefully-selected folktales from around the world into sound- and music-rich radio plays for kids.
Dreamed up by parents of young children, this podcast features folktales from all over the globe (and is a huge hit with parents and kids alike). Ages 4-10.
This podcast consists of 20-minute whimsical stories published every two weeks by bedtime.fm. Ages 2-13.
Also produced by bedtime.fm, this podcast narrated by Chanel Tsang offers short stories that aim to promote mindfulness, self-regulation, and relaxation for young children.
Mr. Eric reads these weekly stories inspired by scenarios only kids can dream up. They can even call and leave him voicemails with their ideas, which may get featured on the show!
The popular crew of marauding, improvising storytellers has a podcast that features tales devised by kids and celebrity guests.

Join Holly and Tracy as they bring you the greatest and strangest Stuff You Missed In History Class.
Tweens and teens can expand their minds with this engaging podcast that highlights historical events that might not be included in the average history class.
How many times a day do we parents hear that question? This podcast lets kids ask away (Why is ice slippery? Why do we have nightmares?) and provides actual comprehensive answers (not "just because!").
This subscription-based podcast is $15 for a month and $144 for a year (starting with a one-month free trial) and allows subscribers to browse stories by age group, characters, and topics like "courage," "environmentalism," and "leadership."
Another podcast promoting calm feelings and self-regulation in children (I'm sensing a theme here...), the soothing stories are like melatonin for the soul.
This podcast by Maryland-based mom Rhea Pechter offers original storytelling for your littlest listeners.

Every episode takes two cool things, smashes them together and lets you decide which is best.
This virtual debate show pits topics kids love (from pizza vs. tacos to piranhas vs. Venus flytraps), and listeners can take part by voting online.
Based on the popular book Good Night Stories for Rebel Girls, this podcast tells entertaining stories about admirable and inspiring women.
This tween/teen podcast paradise includes MP staff recommended picks Pants on Fire (think "Wait Wait Don't Tell Me" for kiddos), The Alien Adventures of Finn Caspian, and Tumble- Science Podcast for Kids to name a few. Definitely a treasure trove of podcast content to listen to for days on end.
M&L goes in-depth to explore the real life inspiration behind some of the world's most popular mythical and legendary characters.
Sometimes a #1 best selling young adult author also makes an engaging podcast host! If you have ever wondered what John Green (The Fault in Our Stars) thinks about an ecclectic variety of life topics, now you can find out.
This streaming services offers curated audio entertainment (audiobooks, music, and podcasts) for children ages 3-12. A paid service ($7.99/month or $79.99/year), Pinna is currently offering a free 60-day trial period (use promo code PINNA4KIDS).
Also worth mentioning -
Have a library card? Then you have access to all this app has to offer including audiobooks, movies, and music.
Click Here to Sign Up!