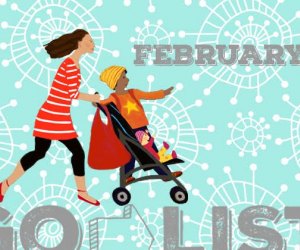 February GoList: Best Things To Do in Westchester with Kids
Though February is prone to unsavory weather, the bright side is the many exciting family events happening in Westchester and the Hudson Valley. With celebrations of Valentine's Day, Presidents' Day, Black History Month, Mardi Gras, Lunar New Year, and Leap Day, the fun is sure to chase away the chill! Among the standouts are the WACA Chinese New Year Festival, and the sure-to-sell-out Victorian Valentine Tea.
Check out other February traditions like Old-Fashioned Winter's Afternoon, offering a wintry mix of fun; and Maple Sugaring Tours (with a kick-off party, to boot), heralding the launch of maple-sugaring season. Beyond all this, there are numerous shows we're itching to see (unfortunately, Pete the Cat, highlighted in our 50 winter activities post, is sold out). Soon we'll be telling you all the great reasons not to go away for Winter Break, one of which is that the Royal Hanneford Circus is coming to town.
This is just the tip of the iceberg! Read on for the full list of our month's top picks, and remember you'll find many more on our Event Calendar, plus lots more on the way. Sign up for our newsletters to keep track of new finds!

Head to the Winter Hoot for three days of food, activities, and fun. Photo courtesy of the event
Friday, January 31 – Sunday, February 2, 2020
Though we mentioned this in our January GoList, it's worth a reminder that this three-day event bridges two months. Clear your schedules for three days of a rousing good time with this multi-faceted festival that centers around live music in assorted genres but also features local food, blacksmithing, singalongs, family square dancing, and more.

Have some old-fashioned fun in Rye on Saturday, February 1. Photo by Susan Miele
Saturday, February 1, 2020
Harken back to the old days with this traditional family event, featuring maple sugaring, crafts, fire-roasted marshmallows, and a log-sawing contest.
Saturday, February 1, 2020
Garry Krinsky combines circus skills, daring feats of balance, mime, original music, and audience involvement to explore basic scientific principles.
Saturday, February 1, 2020
It's hard to believe all this is FREE: a tea ceremony; plum-blossom ink-wash painting; performances of drums and bells, dance, tai chi, and "The Mouse's Bride"; Chinese paper cutting; crafts; a photo booth; and red envelopes given the first 100 attendees.
Saturday, February 8, 2020
This granddaddy of local Lunar New Year events celebrates the country's culture and traditions. You'll find everything from a rousing performance by Chinese acrobats to music, origami, a lion dance, and more.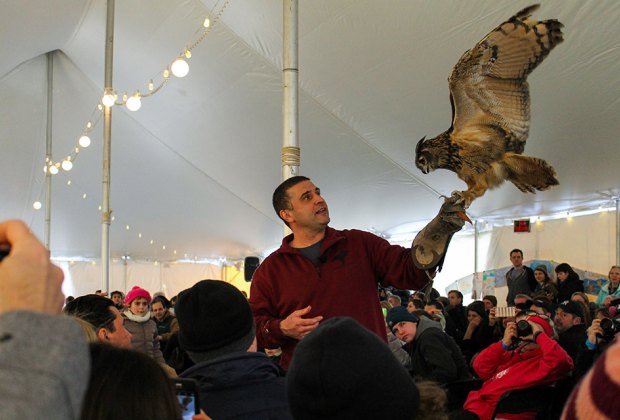 View and celebrate spectacular birds of prey up at the Hudson River EagleFest. Photo courtesy of Teatown
Saturday, February 8, 2020
Underscoring the importance of environmental conservation, this annual happening offers the opportunity to view and celebrate spectacular birds of prey up and down the Hudson River. Throughout the day there will be birds-of-prey shows, children's activities, and exhibitors, all in heated tents. Grab a bite from one of the participating food trucks.
Saturday, February 15, 2020
Enjoy an elegant Victorian Valentine's Day tea in the historic Horace Greeley House. In addition to lavish refreshments, the event includes Victorian Valentine crafts and a tour of the historic home. This event sells out early (possibly by the time you finish reading this sentence). Read our review.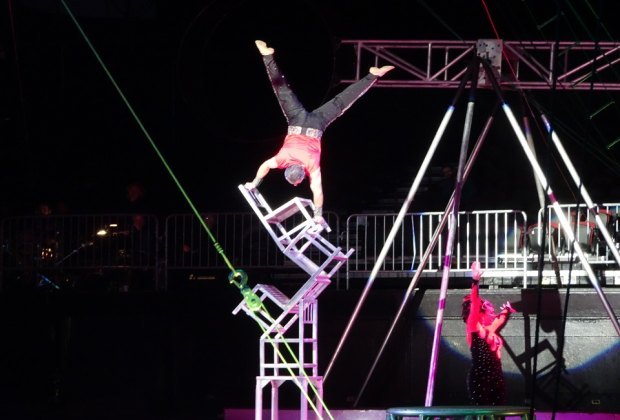 See the Royal Hanneford Circus at the Westchester County Center February 15-17. Photo by Susan Miele
Saturday, February 15 – Monday, February 17, 2020
This traditional three-ring circus returns for President's Day Weekend, featuring international circus stars performing entertaining feats. Consult our review before heading to the big top.
Sunday, February 16, 2020
Pop on over to see some bubble rainbows (with people inside!), volcano bubbles (made by the audience)—even bubbles blowing bubbles. Wacky, yes, but also sensory-friendly.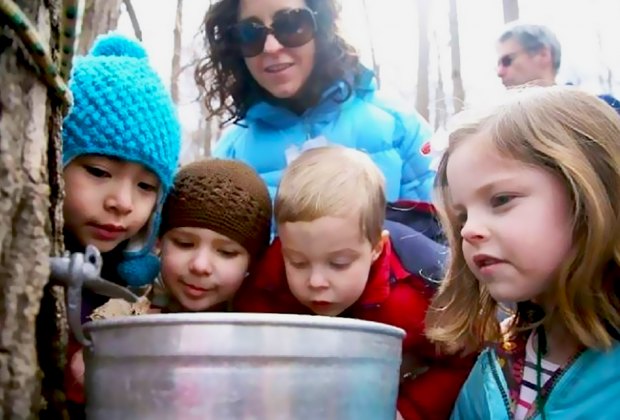 Take a maple sugaring tour at the Hudson Highlands Museum. Photo courtesy of the museum
Saturdays and Sundays, February 22 – March 15, 2020
Hudson Highlands Nature Museum is hosting a series of tours on four consecutive weekends. Learn how to tap a tree, collect sap, and discover the history of harvesting maple syrup. On opening day, enjoy additional festivities including crafts, games, Native American storytelling, treats, and more
Sunday, February 23, 2020
The latest creation from the "Musicians of Silence," you & me is a surreal experience with large-scale masks, acrobatics, sculptural puppetry, and visual antics—but no music or sound.
Friday, February 28, 2020
This eclectic performance tells of two siblings "journeying through a surreal land of air, transforming the ordinary into objects of uncommon beauty," with dancing fabric, larger-than-life balloons, a silk canopy, confetti, giant kites and snow globe, and flying umbrellas.
Don't forget to frequently view our Event Calendar for even more fun happening throughout Westchester and the Hudson Valley!